HERE ARE THE TOP STORIES
Thousands of Greeks rallied Monday in favor of a "No" vote on whether to accept austerity measures.
Following months of negotiations between international institutions and the anti-austerity government led by the leftist Syriza political party, Prime Minister Alexis Tsipras has called an all-or-nothing referendum on whether to accept further cuts and tax increases in return for access to much needed funding, BuzzFeed News' Jim Waterson writes.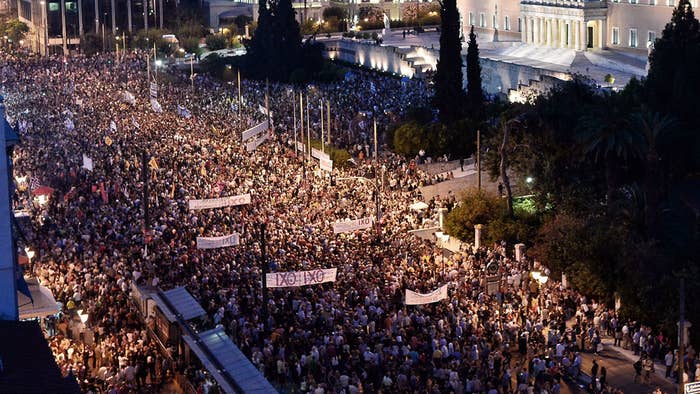 Tsipras is campaigning for a "No" vote, which he says would give his government a stronger position to restart negotiations, according to BBC News. However, other European countries warn that a rejection of the proposals could mean the end of Greece's European Union membership.
"We're tired after five years," Nicole Avaraki, one of the demonstrators, told BuzzFeed News. "Of course, we want to remain in the Eurozone. We want to stay in the EU with the same currency but without the austerity measures that reduce Greece to poverty."
Finance Minister Yanis Varoufakis confirmed that Greece will not pay the $1.8 billion debt to the International Monetary Fund due today. However, "Greece won't officially be in default until the IMF issues a declaration to that effect," which could take some time, according to the Los Angeles Times.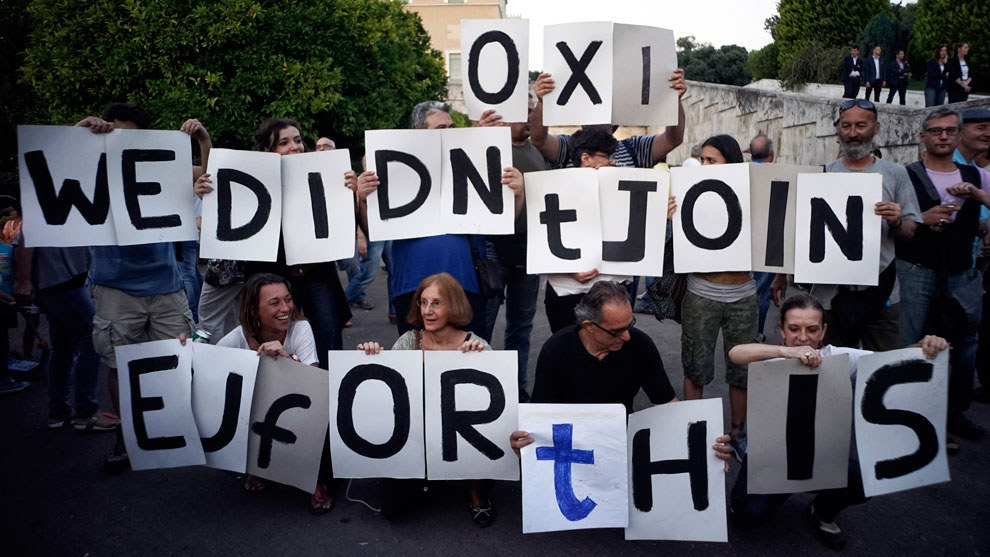 The U.S. Supreme Court issued the last three decisions of its term.
The rulings involved a lethal injection drug, Arizona's redistricting commission, and the Environmental Protection Agency's coal regulations. Here's a quick rundown of the decisions:
On Arizona's redistricting commission, the court said an independent commission was allowed to draw up new election districts and that this power was not exclusive to the legislature.
In the final case, the court "blocked one of the Obama administration's most ambitious environmental initiatives, an Environmental Protection Agency regulation meant to limit emissions of mercury and other toxic pollutants from coal-fired power plants," the New York Times writes.
And a little extra.
In its next term, the court said yesterday it will reconsider the case of Abigail Fisher, a white student challenging affirmative action who was denied admission to the University of Texas at Austin after failing to graduate in the top 10% of her class.
WE'RE KEEPING AN EYE ON
After delays, same-sex couples got marriage licenses in Mississippi and Louisiana following Friday's Supreme Court ruling.
"While many states were quick to accept Friday's Supreme Court ruling that struck down same-sex marriage bans nationwide, state officials in Mississippi and Louisiana issued statements that made it unclear when, exactly, marriages could begin," BuzzFeed News' Dominic Holden writes. "But after those officials clarified their positions, clerks began issuing marriage licenses to same-sex couples Monday."
However, there's confusion in Alabama after the state supreme court issued an order that asks for input on the effect of the U.S. Supreme Court's decision. Probate judges in the state have been issuing marriage licenses.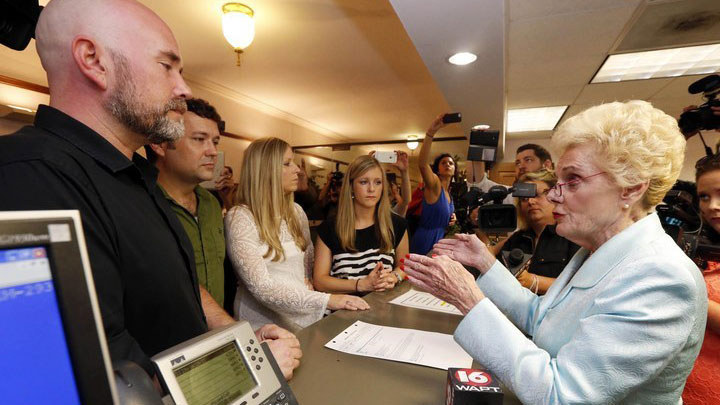 What's next?
Last week's ruling on same-sex marriage is a tipping point in the conversation over how LGBT rights are human rights. "After Obergefell's statement that this is a clear question of equality for gays and lesbians, it seems impossible to exclude partnership rights from the list of fundamental rights that same-sex couples are entitled to regardless of what country they live in," BuzzFeed News' J. Lester Feder writes.
DID YOU HEAR ABOUT THIS?
President Obama announced plans to bring overtime pay protections to 5 million more Americans within the next year.
"Current regulations allow for employees earning a salary of $23,660 or more to be disqualified from overtime pay — considered "exempt" — if their job duties meet certain requirements. In his announcement in the Huffington Post, Obama said he plans to raise that benchmark to about $50,400 a year, qualifying millions more for overtime pay," BuzzFeed News' Claudia Koerner writes.
Racially charged incidents are part of Sigma Alpha Epsilon's 159-year-old story, according to a BuzzFeed News review.
The fraternity came into the national spotlight after its members earlier this year were caught singing a racist hymn​ with decades-old roots​ that they "learned" on a leadership retreat. "As more stories of alleged racism in different SAE chapters nationwide subsequently came to light, SAE was forced to publicly confront the idea that the incident at the University of Oklahoma was not isolated and that the quick action taken was a rarity," BuzzFeed News' Tasneem Nashrulla reports.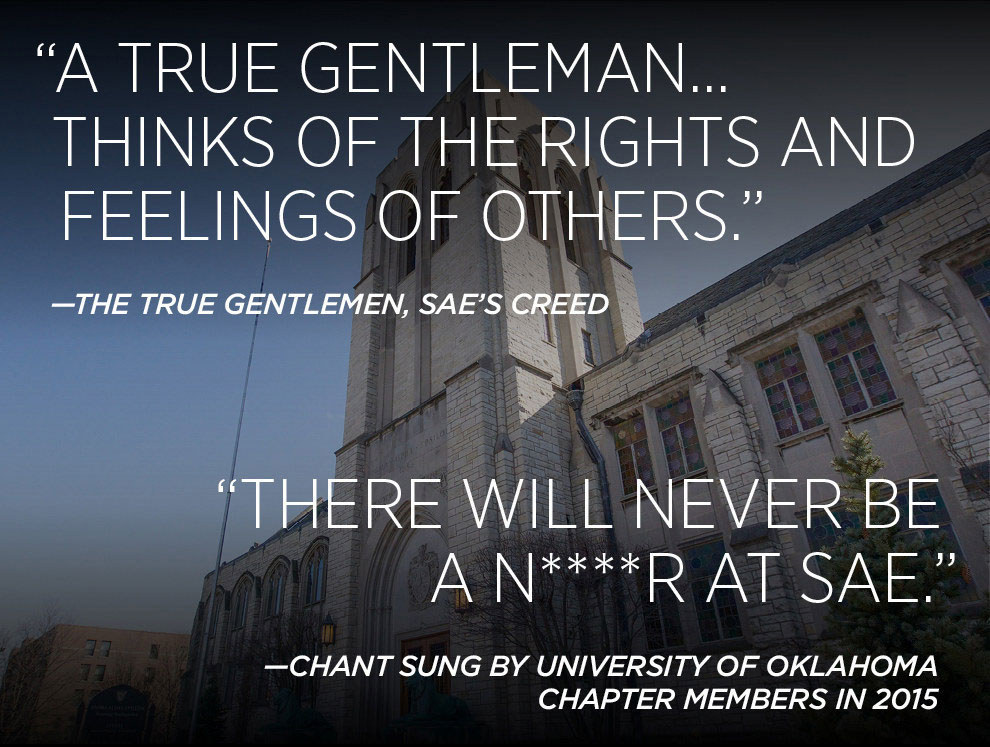 Quick things to know:
Only 16 of world's highest-paid celebrities are women, Forbes finds. Katy Perry is the highest-ranked woman in third place. (The Guardian)
Happy Tuesday
If you've been with the BuzzFeed News newsletter for a minute, you probably know by now that we love our quizzes. But how does your knowledge stack up against a 10- to 12-year old? Play some Science Jeopardy (Kids Week Edition!) to find out.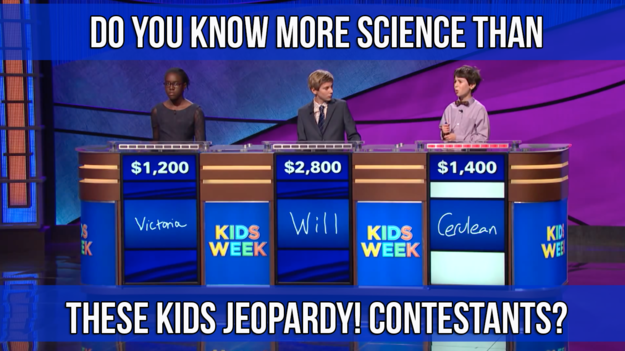 Want a news roundup like this in your inbox every weekday? Enter your email address to sign up now!