What's Going On Around The World Today?
Caitlyn Jenner makes her debut on the July cover of Vanity Fair. Hundreds of people are missing after a cruise ship capsized in China. And meet the 92-year-old who became the oldest woman to run a marathon.
HERE ARE THE TOP STORIES
Hundreds are missing after a cruise ship carrying more than 400 people sank in a river in China.
The ship capsized late Monday in China's Yangtze River during a powerful storm and only 15 survivors and five bodies had been recovered by Tuesday afternoon, according to state media. Most of the passengers are believed to be Chinese tourists between the ages of 40 and 80. The captain and chief engineer are both alive and are in police custody for questioning. According to the Associated Press, an official passenger list has not been shared yet.
Chinese President Xi Jinping has ordered an all-out rescue and Chinese Premier Li Keqiang is traveling to the accident site, according to Xinhuanet. The Yangtze is the third-longest river in the world and the water around the sunken ship is about 50 feet deep.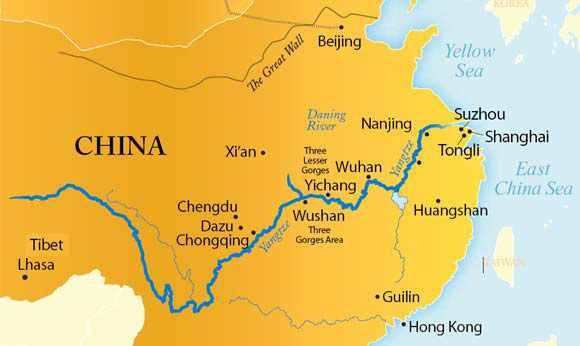 Caitlyn Jenner made her debut on the July cover of Vanity Fair.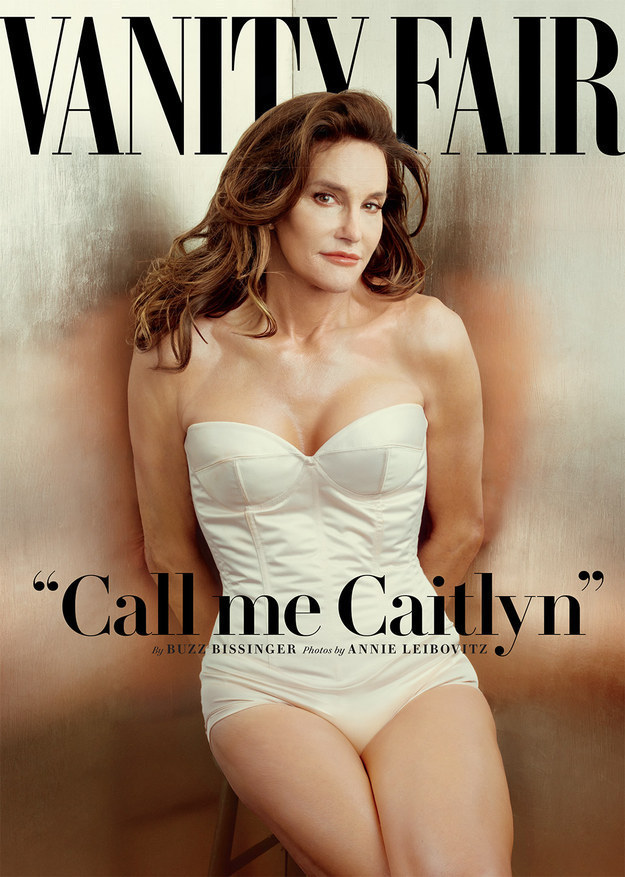 The Olympian and reality television star has made her first public appearance on the cover of Vanity Fair photographed by Annie Leibovitz. Jenner was also interviewed by sports writer Buzz Bissinger for the cover story.
"Bruce… always had to tell a lie," Jenner says in a behind-the-scenes video from the photoshoot. "He was always living that. Every day, you always had a secret, from morning till night. Caitlyn doesn't have any secrets. As soon as the Vanity Fair cover comes out, I'm free."
Jenner's family, including Kim, Khloé, Kendall, and Kylie, have all tweeted their support for her.
And a little extra.
BuzzFeed News' Emily Orley has the 15 things we learned from Jenner's first cover story, in which Bissinger spent three months following Jenner to discuss her transition, her E! docuseries, her regrets, and her hope for the future.
"Jenner's changing appearance has confounded the tabloids, the paparazzi, and even some Kardashian-Jenners themselves in the past several years, showing how far behind we are in being able to discuss trans issues and gender fluidity with understanding or nuance, let alone the right vocabulary," BuzzFeed News' chief Los Angeles correspondent Kate Aurthur writes in an earlier story on the importance of Jenner's very public transition.
For more, BuzzFeed has a helpful transgender 101 on how to talk about someone who existed one way in the past but is a different gender now.
WE'RE KEEPING AN EYE ON
The U.S. Supreme Court ruled on two closely watched cases yesterday — and there are more rulings to come later this month.
One involved a woman who was denied employment at Abercrombie & Fitch because she wore a headscarf as part of her religious practice. The other concerned violent language used on Facebook.
In the headscarf case, the justices ruled in favor of a Muslim woman, Samantha Elauf, who applied to work at Abercrombie when she was 17. The company said her headscarf violated its "Look Policy," which has since been revised. The Equal Employment Opportunity Commission sued on Elauf's behalf, but Abercrombie argued that it didn't do anything illegal because Elauf didn't request a religious accommodation that would have allowed her to be hired despite the fact that she was in violation of the "Look Policy." A lower court agreed with Abercrombie's argument, but the Supreme Court reversed that ruling.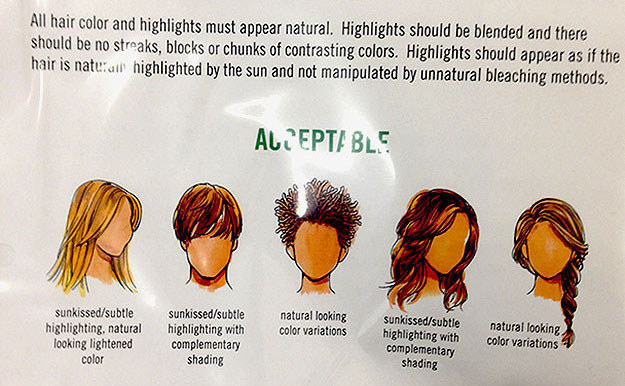 In the Facebook case, the court overturned the conviction of a man who posted violent messages perceived as threats by his now ex-wife. Anthony Elonis started posting the messages on Facebook after his wife left him in 2010, according to NPR. Before he was convicted, the jury was told "to consider whether the government had proved that a reasonable person would view the messages as a threat," NPR writes.
This meant that Elonis was convicted on a "negligence standard," but he argued on appeal that a higher standard is needed, one that includes his state of mind — whether he actually meant the messages as real threats. A majority of the justices agreed that the negligence standard was not enough for a conviction, but declined to specify what the standard should be, "leaving several key questions in the closely watched case unanswered," BuzzFeed News Legal Editor Chris Geidner writes.
What's next?
It's now June, which means you'll be hearing more from the Supreme Court in the coming weeks. It's the last month of the court's 2014-2015 term, and there are still several big decisions on the horizon, including a ruling on President Obama's healthcare law and one in a case that could make same-sex marriage legal nationwide. The Los Angeles Times has a rundown of some of the cases to look out for.
DID YOU HEAR ABOUT THIS?
"Someone impersonated me to trick a sexual assault victim."
BuzzFeed News' Jessica Testa writes about how she found out someone was using her name to obtain the identity of an alleged sexual assault victim. So, she asked Chuck Johnson, "a self-identified journalist and 'nerd researcher' who uses racist and misogynist language to bring attention to his work and his website GotNews.com" if he had any ideas. Johnson has not denied impersonating Testa in order to doxx the alleged victim.
"The only thing I've definitely learned is that being impersonated is an unusual example of a routine harassment — lobbed at both women who speak publicly about their sexual assaults, and the women who report their stories," Testa writes.
The "quantified self" movement is coming for your desk job, whether you want it to or not.
Blue-collar workers are used to being surveilled at work, but a new kind of self-tracking is headed for your desk job, too. BuzzFeed News' Caroline O'Donovan decided to surveil herself at work using Sapience Buddy, an employee-monitoring software system now available to the masses for the first time as a workplace productivity tracker. It's like a "Fitbit for work," Khiv Singh, associate vice president of sales for Sapience, said. Here's what O'Donovan learned watching herself work for a week.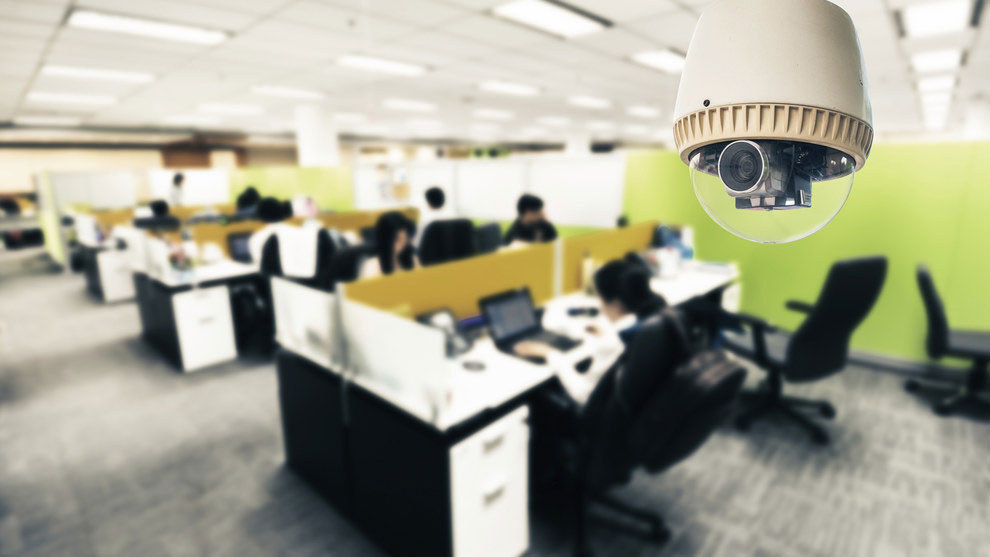 Quick things to know:
Happy Tuesday
Ninety-two-year-old Harriette Thompson became the oldest woman to ever run a marathon after finishing the Suja Rock 'n' Roll Marathon in San Diego on Sunday. The North Carolina resident and two-time cancer survivor told BuzzFeed News she started running when she was 76 after a friend started doing it to raise money for charity. It's never too late to start kicking ass.