What's Going On Around The World Today?
Greece reached a deal with Europe to continue using the euro. Mexican drug lord "El Chapo" escaped from prison through a long underground tunnel. And happy 18th birthday to Nobel Peace Prize winner Malala Yousafzai.
HERE ARE THE TOP STORIES
European leaders have reached an agreement for a new bailout plan to ease Greece's debt crisis.
European Council President Donald Tusk confirmed the deal, which came after marathon talks and ends five months of negotiations, on Twitter. At a press conference announcing the deal, European Commission President Jean-Claude Juncker said Greece won't have to stop using the euro. Since the euro launched in 1999, no country has stopped using it, so Greece's exit would have been unprecedented.
The deal "allows only the start of detailed negotiations on a new assistance package for Greece," according to the New York Times. However, it allowed the European Central Bank to continue giving emergency funding to Greek banks and opened the door to a final agreement later this week for a third bailout package in five years.

By Wednesday, the Greek parliament will need to approve the agreement, which includes "serious reforms" and a series of cuts, the Washington Post writes.
The country's leaders had previously resisted austerity measures, even putting a previous proposal up for a vote that Greeks rejected. On Twitter, the "draconian list of demands" from European leaders inspired the #ThisIsACoup hashtag, which has been trending worldwide.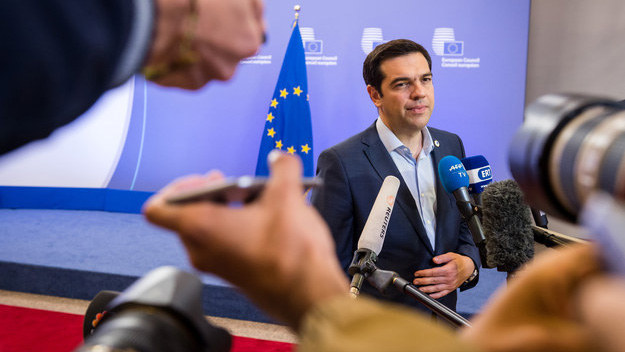 Drug lord Joaquín "El Chapo" Guzmán escaped from a maximum security prison in Mexico through a long underground tunnel.
The mile-long tunnel had apparently been fitted with stairs, ventilation, and an adapted motorcycle on rails. A manhunt is now underway. Guzmán is the kingpin of the Sinaloa cartel, which is seen as a dominant drug trafficking organization in Mexico.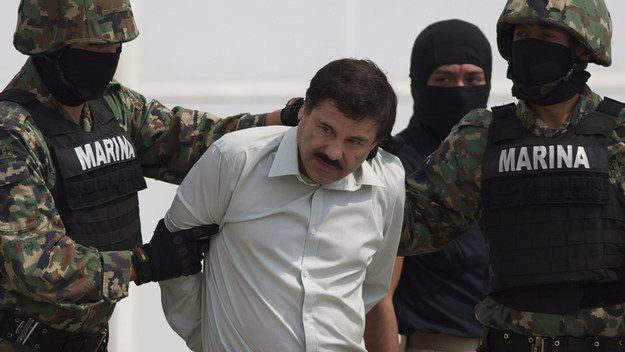 Fear of corruption and Guzmán's possible escape had prompted U.S. officials to push for him to be forced to come to the U.S. to face charges. The escape damages the credibility of Mexican President Enrique Peña Nieto. "These kinds of things cannot happen without the complicity of high authorities," a drug and security expert told BuzzFeed News, adding that Guzmán "will likely never be caught again."
And a little extra.
Guzmán has escaped — and been caught — before. His other escape was in 2001 and he was caught 13 years later. Some say he left the prison in a laundry cart, but, as BuzzFeed Contributor Jason McGahan reports, that's probably not true. He writes that an investigative journalist debunked the tale and found that Guzmán escaped in 2001 Ocean's Eleven-style — sneaking out disguised as a SWAT officer. For more, the New Yorker has a profile on Guzmán's 2014 capture.

WE'RE KEEPING AN EYE ON
Diplomats say a deal on Iran's nuclear program could be announced as early as today, but there's no guarantee.
The announcement would be "a historic deal capping nearly a decade of diplomacy that would curb the country's atomic program in return for sanctions relief," according to the Associated Press. The original deadline of June 30 has been pushed back three times and there's "little appetite" for a fourth extension. Some of the biggest sticking points include a United Nations arms embargo and a ban on Iran's ballistic missile program, as well as inspections and the pace of sanctions relief, Reuters reports.
Iranian President Hassan Rouhani will address his country at 1:30 p.m. ET.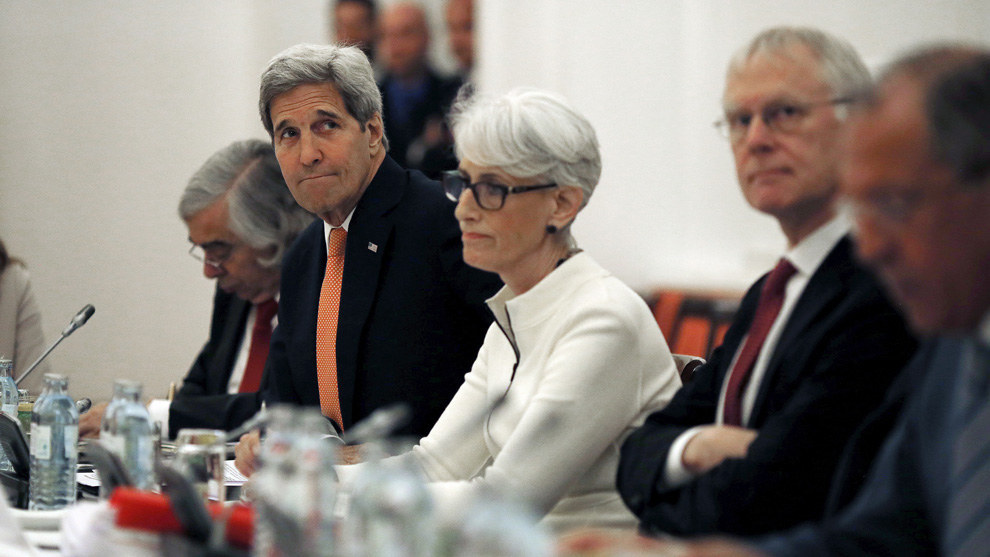 What's next?
Once a final and formal deal is reached, the agreement will be reviewed by officials in Iran and the six countries, the U.S., Britain, France, Germany, China, and Russia. U.S. lawmakers will then have 60 days to review the deal. "By passing the July 9 date that Congress set for completing the deal and turning a copy over to Congress, the administration now faces a congressional review period of 60 days rather than just 30," CNN writes.

DID YOU HEAR ABOUT THIS?
Ellen Pao resigned as interim Reddit CEO and Steve Huffman, one of the site's founders, will replace her.
Pao resigned on Friday after a week of intense and sometimes vicious criticism over the dismissal of Victoria Taylor, one of the site's most popular employees. To protest, users and moderators took down large sections of the site and petitioned for Pao's resignation. "Even before Taylor's firing, users had expressed their discontent at the company's decision to ban a number of communities dedicated to racist, sexist, and fat-shaming topics," BuzzFeed News' Nicolás Medina Mora and Nitasha Tiku write.
Sam Altman, a member of Reddit's board, told BuzzFeed News that growth for Reddit means focusing on mobile over monetization. "The world has gone mobile and Reddit has not yet."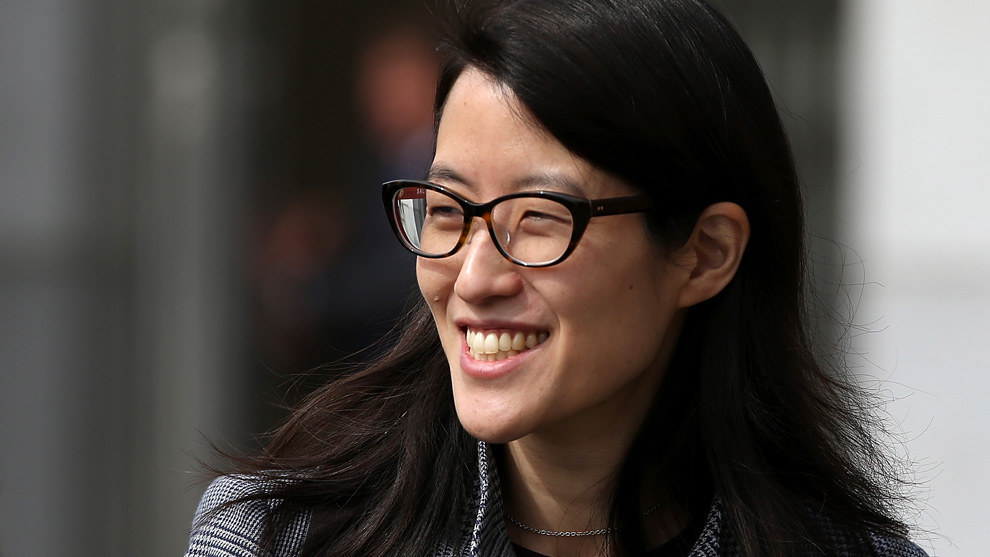 Happy Monday
To mark her 18th birthday, Malala Yousafzai opened a school for Syrian refugee girls in Lebanon. The Nobel Peace Prize winner survived being shot in the head by the Taliban in 2012 and has fought tirelessly for education rights. Here's one of her most inspiring quotes: "I raise up my voice not so I can shout, but so that those without a voice can be heard." We hear you, Malala — happy birthday.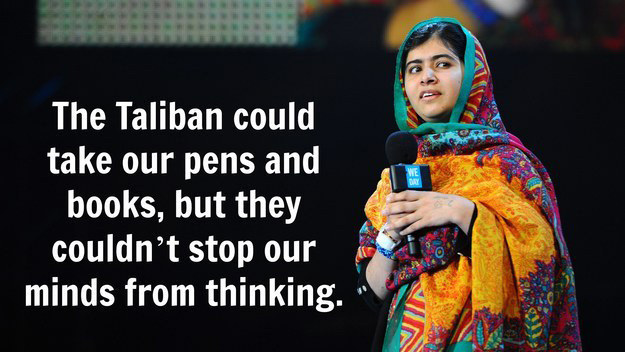 Want a news roundup like this in your inbox every weekday? Enter your email address to sign up now!
For the latest updates, download the BuzzFeed News app for iOS now!