HERE ARE THE TOP STORIES
The U.S. government is investigating several fires at predominantly black churches in the South.
Last week, several churches burned across Southern states in the U.S., including Tennessee, North Carolina, and Georgia. Additionally, a predominantly black church in Greeleyville, South Carolina, that was destroyed 20 years ago by Ku Klux Klan members, was on fire late last night, though the cause of the fire was still under investigation early Wednesday morning.
The federal Bureau of Alcohol, Tobacco, Firearms and Explosives said that while three of the six fires that burned black churches last week are likely not hate crimes, the investigations are ongoing, BuzzFeed News' Ema O'Connor reports. The ATF is required to investigate all church fires and bombings.
The fires happened less than a week after Dylann Roof killed nine people at a historic black church in Charleston, South Carolina.
"I think the cause for alarm would be the proximity of these fires to the incident that occurred in Charleston," an ATF source told BuzzFeed News. However, "based off of what fire investigators have found so far, there is no basis for a racial motivation," ATF Public Information Officer Larry Priester said.


Greece became the first developed country to miss a debt payment to the International Monetary Fund.
At midnight Tuesday, the International Monetary Fund confirmed that Greece missed the deadline to repay its $1.7 billion debt, sending the country into deeper financial turmoil. Greece joins "some of the world's poorest and worst governed nations, including Iraq, Sudan, Somalia and Zimbabwe," a few of the countries that have missed IMF payments, according to the New York Times.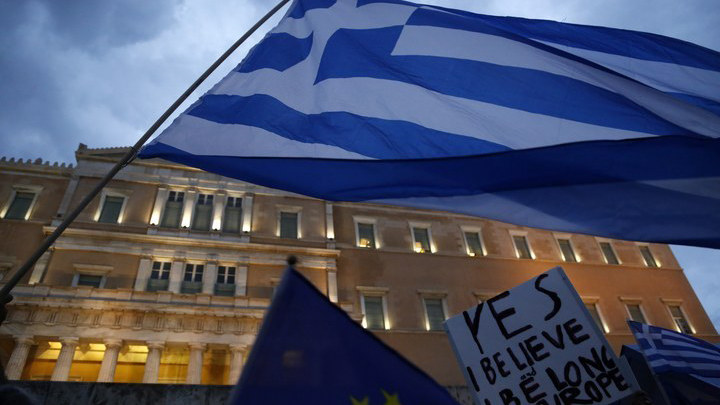 On Sunday, Greeks will vote on whether to accept the terms of a proposed bailout deal, though many say the vote is effectively a vote on Greece's European Union membership. Prime Minister Alexis Tsipras has urged voters to not accept saying it would give him more leverage in negotiations, but the Financial Times on Wednesday reported that Tsipras told creditors he would be open to the bailout.
And a little extra.
BuzzFeed News' Jim Waterson went to the streets of Athens to ask more than a dozen people what they think about Sunday's vote. "Almost everyone, regardless of which way they intend to vote, wanted both an end to austerity measures and to remain in the European Union," Waterson writes.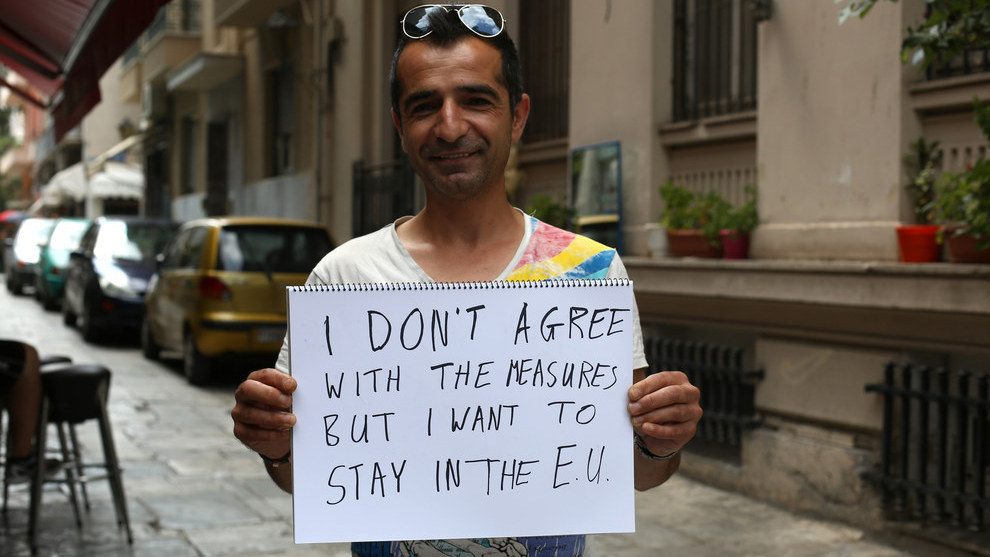 And we'll just leave this here: Greece's debt crisis as explained through "Grease" GIFs.


WE'RE KEEPING AN EYE ON
New Jersey Gov. Chris Christie entered the 2016 U.S. presidential race, and Hillary Clinton's emails and Jeb Bush's tax returns were released.
Here's what you need to know:
New Jersey Gov. Chris Christie is the 14th Republican to enter the presidential race. Christie has faced political fallout from the "Bridgegate" scandal.

The State Department released thousands of pages of Hillary Clinton's emails last night in the first of the big releases. The emails show a number of top-level officials knew of and emailed Clinton at her personal address. The department is expected to release Clinton's emails in batches this year, concluding in January 2016.

Jeb Bush released 33 years of tax returns, showing his personal wealth has "skyrocketed" earning $28 million since leaving the Florida governor's office in 2007, according to NPR.
What's next?
More candidates are expected to enter the race.

DID YOU HEAR ABOUT THIS?
The U.S. and Cuba will announce the opening of embassies in each other's capitals, a major step in restoring diplomatic ties.
The announcement comes after months of negotiations that began late last year. In April, President Obama met with Cuban President Raul Castro, the first formal talks between the two countries in more than 50 years. A month later, the U.S. removed Cuba from its list of states sponsors of terrorism.
For more, BuzzFeed News' Joshua Hersh has a piece on the high cost of democracy in Cuba. "As relations with Cuba finally thaw, the imprisonment of Alan Gross remains a prime example of how promoting American values in countries that don't want them is a policy that is as well-intentioned as it is poorly executed," Hersh writes. In 2009, Gross, an American aid worker, was seeking to provide internet service for Cubans and was jailed in 2009 for five years.
A conflict is raging between young members and old guards of the Muslim Brotherhood in Egypt.
"For the last 80 years, loyal followers of the Muslim Brotherhood have prided themselves on operating like an extended, traditional family, with the younger members of the group following the elders of the movement. But the ousting of the democratically elected president Mohamed Morsi from office, and subsequent arrest of thousands of their members and top leadership, has left the Muslim Brotherhood in shambles," BuzzFeed News contributor Maged Atef reports from Cairo.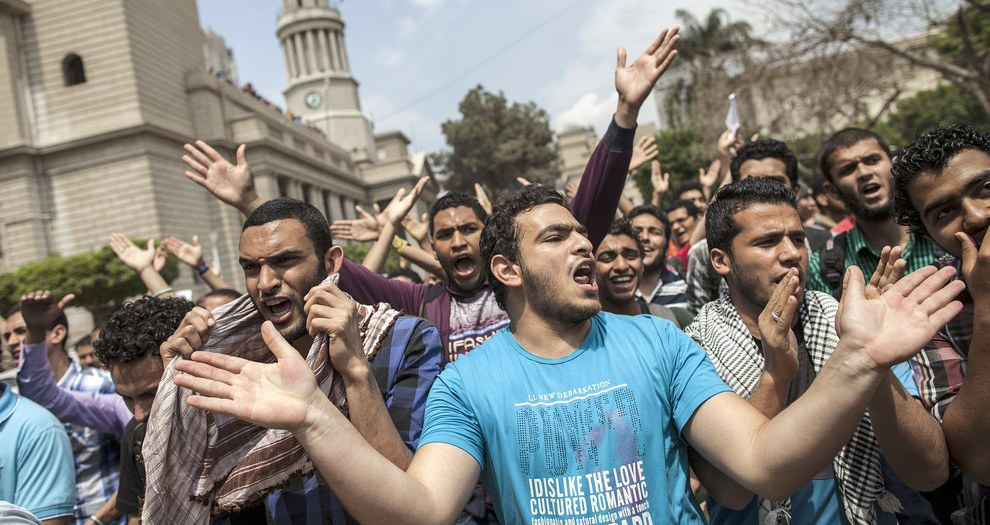 Quick things to know:
Misty Copeland was promoted to principal dancer at the American Ballet Theater. She's the first black female principal in the company's 75-year history. (BuzzFeed News)
Happy Wednesday
Photographer Alana Hubbard usually specializes in "princess and me" photo sessions. One of her collections called "An Unexpected Royal Twist," features princesses and zombies. But one "royal twist" featured Disney princes falling in love with each other and getting happily married. It gets better: She had two friends play the princes and they actually ended up falling in love and are still together now.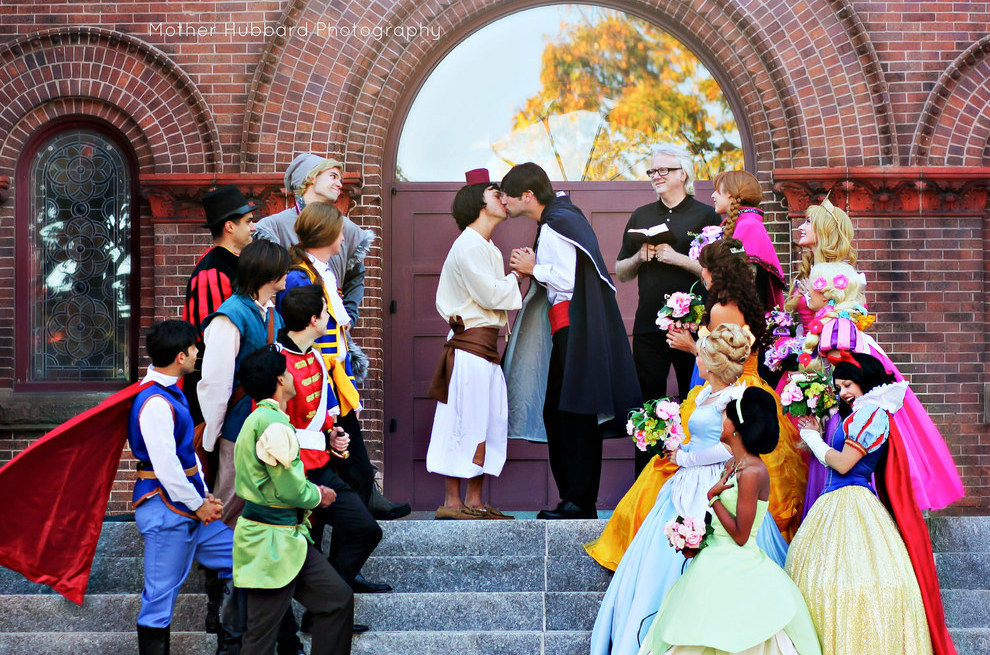 Want a news roundup like this in your inbox every weekday? Enter your email address to sign up now!