What's Going On Around The World Today
The East Coast of the U.S. is getting ready for a massive winter storm. A U.S. Supreme Court Justice says it's time to reconsider the death penalty. And you may not know Diane Warren, but you almost certainly know her songs.
HERE ARE THE TOP STORIES

The United Nations is accused of altering a humanitarian aid plan for Syria after consulting with President Bashar al-Assad's regime.
The alterations include deleting references to "besieged" areas such as the town of Madaya where thousands of people are starving, a BuzzFeed news investigation has found.
Buzzfeed News obtained a draft of the Syria Humanitarian Response Plan, which shows that a number of key changes were made to the final report after it was sent to the Syrian government. U.N. insiders and nongovernmental organizations have accused the organization of pandering to the regime by allowing it to censor the document, which will form the basis of a $3.1 billion global aid appeal, BuzzFeed UK's Jane Bradley writes.
The edits include:
The removal of all instances of the words "besieged" and "siege" in reference to areas where nearly half a million people in Syria are thought to be trapped.

The redaction of any mention of a program to remove landmines, unexploded bombs, and missiles.

The removal of references to violations of international humanitarian law, such as aerial attacks on medical facilities and the targeting of civilian areas.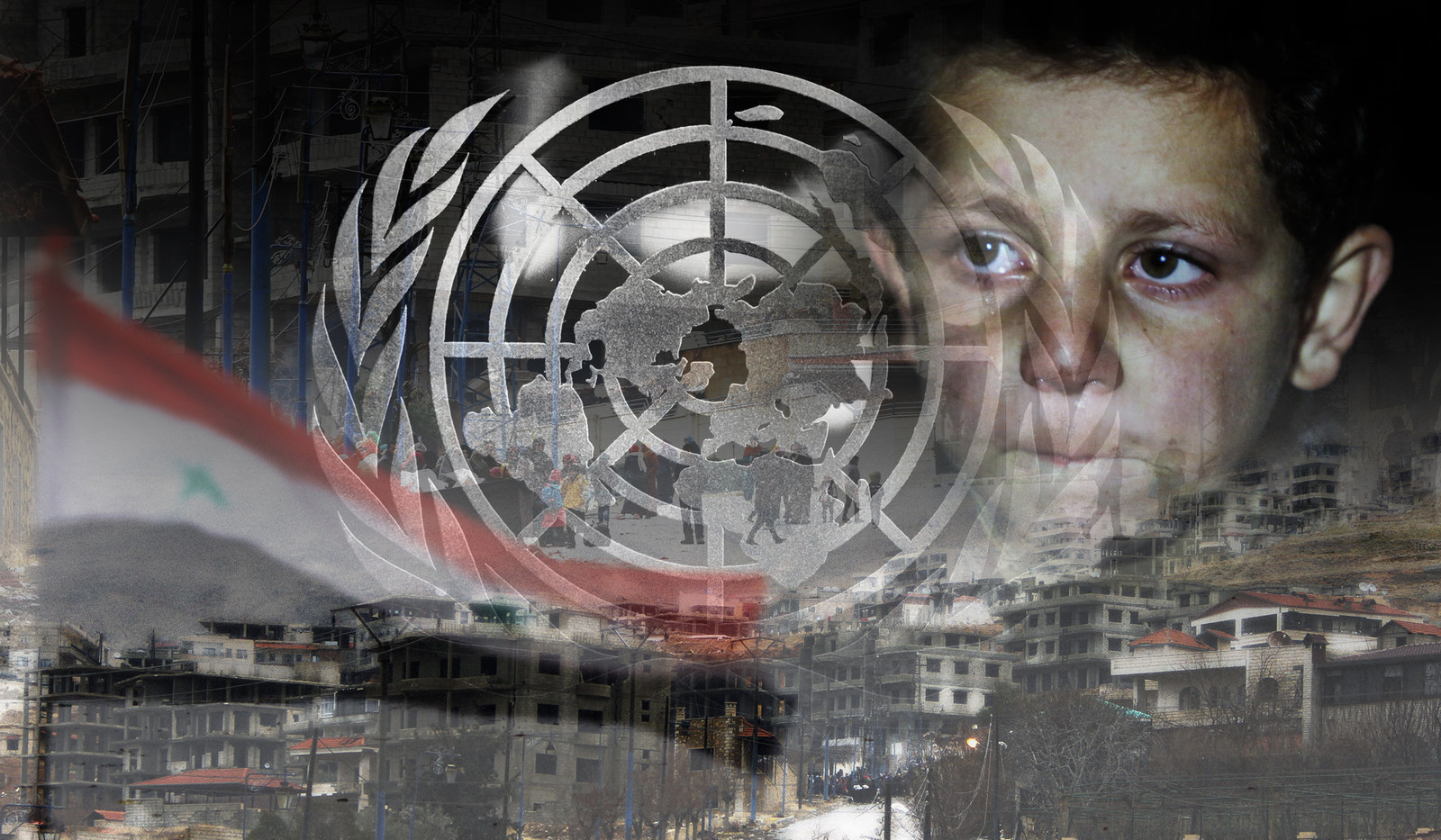 And a little extra.
The revelations come just weeks after reports emerged of children dying of starvation in the Syrian town of Madaya, which U.N. Secretary-General Ban Ki-moon called a "war crime."
A senior NGO member involved in producing the report said it "completely downscales the suffering and scale of the need in those areas. That's what's worrying about a lot of the changes — they were politically motivated changes that were just accepted."
The U.N. defended the final report in a statement to BuzzFeed News. It said the suffering of the people trapped in the besieged areas was "horrifying," but that it had to consult with the Assad regime over its report because "as humanitarians, we have to continue to talk to all the parties in this conflict."
A U.S. Supreme Court justice says it's time to reconsider the death penalty.
Justice Stephen Breyer said it's time to reconsider the constitutionality of the death penalty, just hours before the nine justices are due to consider hearing a case that could do exactly that, BuzzFeed News' Chris Geidner reports. Breyer's comments came after a request by Alabama inmate Christopher Brooks to halt his execution. The court denied his request and Brooks was executed Thursday night for a 1992 murder. It was the state's first execution since 2013.
And a little extra.
In June, Breyer disagreed with a decision by the Supreme Court that upheld Oklahoma's use of the sedative midazolam in executions. The four more-liberal justices believe Oklahoma's use of midazolam was unconstitutional. Breyer went a step further, questioning the constitutionality of the death penalty.
"Rather than try to patch up the death penalty's legal wounds one at a time," he wrote, "I would ask for full briefing on a more basic question: whether the death penalty violates the Constitution." After about 40 pages, he concluded that he believed it to be "highly likely" that the death penalty violates the Eighth Amendment.
WE'RE KEEPING AN EYE ON
A massive blizzard is heading to America's East Coast.
The winter storm — the first of the season — is expected to hit Friday and Saturday and could bring heavy snow, winds, and coastal flooding.
The National Weather Service director warned the storm could be "of historic proportions" and North Carolina, Maryland, Tennessee, Pennsylvania, Virginia, and the District of Columbia have declared states of emergency. And if you're planning on traveling today, check if your flight is still going: More than 3,400 U.S. flights have been canceled ahead of the storm, BuzzFeed News reports.
Washington, D.C. Mayor Muriel Bowser told residents to stock up on food and supplies. Schools are closed and mass transit will shut down for the weekend across the region, the New York Times reports.
Snowed in this weekend? Here's your snowmaggedon 2016 Netflix list.

For the latest updates about this storm and other stories, download the BuzzFeed News app for iOS and Android.
"Our hands our tied because of this damn brother-sisterhood thing."
For decades, students at Spelman — the elite historically black women's college — have spoken out about instances of sexual assault committed by students from Morehouse College, their unofficial brother school. Now, in the wake of a petition, protests, and a federal investigation, their messages are ringing louder than ever, BuzzFeed News' Anita Badejo reports.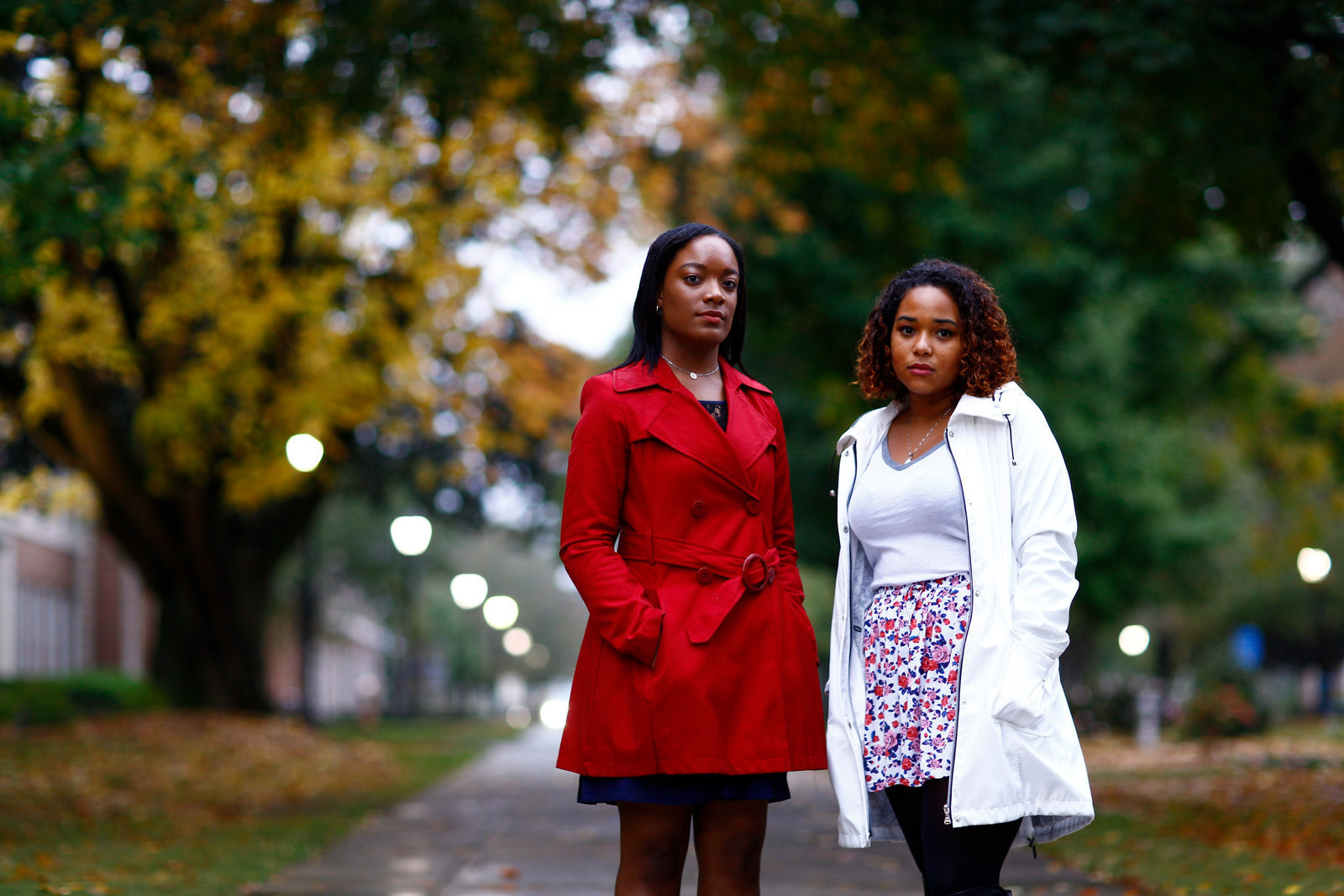 Spelman, an all-women's school, and Morehouse, an all-men's school, are two of the top historically black colleges in the U.S. For decades, students at Spelman have spoken out about instances of sexual assault at the hands of students from Morehouse.

"Some Spelman survivors who have reported their assaults have been left to wrestle not only with a campus adjudication process that they feel didn't serve them justice, but also with deep guilt for having turned in one of their Morehouse 'brothers,'" Badejo writes.
Students and staff at both colleges say that — in addition to ineffective institutional practices — politics of gender, race, and respectability have kept the colleges from adequately addressing sexual violence on campus.
On Nov. 19, Morehouse and Spelman were added to the U.S. Department of Education's list of colleges that are under federal investigation for allegedly violating Title IX, a federal law against discrimination on the basis of sex in educational programs that receive money from the government.
DID YOU HEAR ABOUT THIS?
Meet Diane Warren, whose songs you've probably been ruining at karaoke for years.
You may not immediately recognize her name, but you almost definitely know some of the dozens of megahits she's written, including Toni Braxton's "Un-Break My Heart," LeAnn Rimes' "How Do I Live," Celine Dion's "Because You Loved Me," and "I Don't Want to Miss a Thing" by Aerosmith. And now she's up for an Oscar for an unexpectedly viral hit she wrote with Lady Gaga, "Til it Happens to You," which is featured in the campus rape documentary The Hunting Ground.
"In her heyday, 'Diane Warren song' became shorthand for a very specific type of big, dramatic power ballad, the kind you might want to hear at your prom or your wedding, or to belt out in front of strangers at a karaoke bar — but not one that's necessarily culturally significant," BuzzFeed's Doree Shafrir writes.
"It's been years since Warren, who is 59, has had the kind of influence she did in the '80s and '90s, when most of the gold and platinum records that line the hallway of the office of Realsongs, the music publishing company she started in 1985, were recorded," Shafrir writes.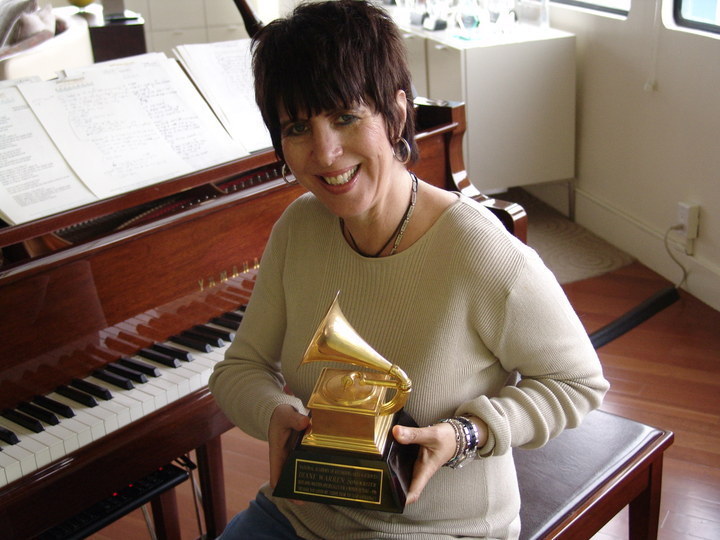 Reporter's notebook: dispatches from Tokyo.

BuzzFeed Japan launched this week, and BuzzFeed's Deputy Global News Director Ryan Broderick is in Tokyo. We asked him to tell us about some of the things he's seen and done over there:

こんにちは ! I've personally been keeping busy stuffing my face with fast food, interviewing maids, and trying to figure out if this is a photo of a butt. But there's been plenty of other great stuff happening in Tokyo! First up, there was a snowstorm. And, oh man, you think your city is bad when it snows? Wait until you see what happens in Tokyo. It turns out, though, the best place to ride out a snowstorm in Japan is Kyoto, judging by these gorgeous Instagrams.
The snowstorm, however, was nothing compared to the frenzy created by Japanese boyband SMAP this week. Buckle up, this is a crazy story. Last week, the members of SMAP — who are well-into their thirties and forties — announced they were breaking up. Pandemonium ensued. Then, on Monday, very bizarrely, they went on national television and apologized to their record label and said they weren't breaking up after all. The TV special was called SMAPxSMAP. It was all very weird. There were conspiracy theories that they had gone against their label's wishes or that they had breached their contracts. But the funniest theory was that they were all acting weird because they were time travelers. Also, just for good measure, here's a poll about SMAP using photos of cute cats — I swear it makes more sense in Japanese.
In other news, Japan's freaking out about tennis just like the rest of the world, but we also had this amazing look inside the Fukushima power plant, a beautiful interview with a trans woman fighting to have her gender recognized by the Japanese government, this hilarious viral poster asking for more women to be CEOs that accidentally features no pictures of women on it, and this BuzzFeed Japan writer's quest to make a giant pastry. ありがとうございました !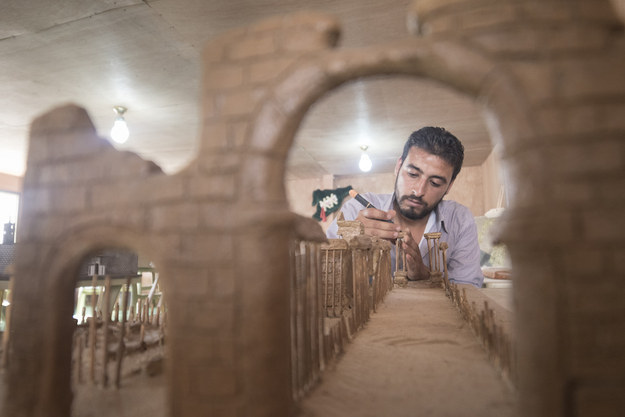 Happy Friday
The Westminster Dog Show is basically the Academy Awards for canines. This year, seven new breeds are officially allowed to compete in the annual event. The new breeds are added as they are recognized by the American Kennel Club, BuzzFeed News' Jason Wells writes. Among the new breeds are the unruly-looking Bergamasco sheepdog, the muscled boerboel (which has a reputation of being a confident and intelligent watchdog), and the Spanish water dog, whose coat should always be in its natural state and never be brushed, combed, or aesthetically groomed.