HERE ARE THE TOP STORIES
Donald Trump has appointed his son-in-law as a senior adviser, a move that could test federal anti-nepotism laws.
Jared Kushner's appointment raises questions about potential conflicts of interest because of the 35-year-old's business dealings. Trump's decision may also violate a decades-old federal anti-nepotism statute that bars officials from appointing relatives to positions in the government.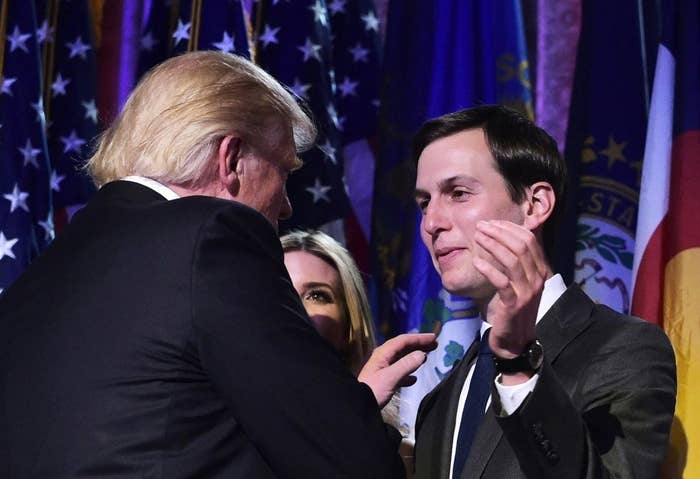 On Capitol Hill

Sen. Jeff Sessions, Trump's nominee for US attorney general, will testify before the Senate Judiciary Committee today. He'll likely face tough questions about his civil rights record and relationship with Trump. Here are four things to watch for.
The Senate is expected to start dismantling Obamacare at the end of the week, but it's not clear if Republicans have the votes they need. Several Republican senators have voiced their concern about repealing Obamacare without a replacement lined up.
Trump's America
The president-elect's threat to crack down on sanctuary cities leaves him in an uncomfortable spot. Cops who viewed Trump as their law-and-order ally could now lose essential funding if the new president carries out his threat to punish cities that protect undocumented immigrants.
Their fear is rooted in a memo sent by the Department of Justice last summer to hundreds of law enforcement agencies, warning that they'd be ineligible for large slices of federal funding if they violated a vaguely written law passed 20 years ago.
Also: Trump's tweets are freaking out America's closest allies. He might run Twitter now — but he won't save it. This may be the worst Trump impersonator ever. And "inflatable Trump roosters" are being sold in China.
WE'RE KEEPING AN EYE ON

Climate change will kill off the polar bears, federal officials warn.
There are about 26,000 polar bears estimated worldwide. Rising global temperatures are the biggest threat to polar bear populations and to the Arctic sea ice on which the mammals depend, the US Fish and Wildlife Service said in a new report on Monday. The only way to save the bears is to hit the brakes on climate change.