What's Going On Around The World Today
Democratic presidential candidates Hillary Clinton and Bernie Sanders went head-to-head last night — and things got a bit intense. Rebel fighters in a Syrian suburb are running a 15,000-book library to keep the hope of revolution alive in their war-torn country. And Americans are expected to eat 1.3 billion chicken wings this upcoming Super Bowl Sunday.
HERE ARE THE TOP STORIES
World leaders have pledged more than $10 billion to support victims of the ongoing civil war in Syria.
Representatives from more than 70 countries, including German Chancellor Angela Merkel and U.S. Secretary of State John Kerry, attended the one-day fundraising summit in London yesterday, BuzzFeed News' Emily Ashton reports. "Never has the international community raised so much money on a single day for a single crisis," United Nations Secretary General Ban Ki-moon said.
But the event was overshadowed by the suspension of Syrian peace talks in Geneva as heavy fighting in Syria continued, Ashton writes.
Malala Yousafzai, the 18-year-old Nobel Prize winner, speaking at the summit, pointed out that 700,000 Syrian children living in refugee camps in Jordan, Lebanon, and other neighbouring countries were out of school. She told BuzzFeed News that education is particularly crucial for girls, who are often forced into early marriages. "Most of these girls in the refugee camps are kind of a burden on the families; the families force them to get married at age 12,13," Yousafzai said.
"On one hand we see there's a debate about whether European countries should welcome Syrian refugees or not, but on the other hand people are forgetting about the people who are already refugees in the host countries – and that's really disappointing because there's lack of funding in terms of education and other facilities."
And a little extra.
In a war-ravaged suburb of Syrian capital Damascus, rebel fighters are nurturing a library of 15,000 books to keep the hopes of revolution alive. Syrian opponents to President Bashar al-Assad's regime have been widely derided as extremist jihadis, "hungering to establish a puritanical Islamist regime," BuzzFeed News' Borzou Daragahi writes with Sarah Dadouch. But interviews with half a dozen fighters, along with photos and video footage of the Daraya library — the city's first free library, located in the basement of a residential building — paint a different picture of Syria's uprising. "They suggest the hopes for progressive social change, raised by the largely peaceful 2011 uprising against the Assad regime, have yet to be completely quashed," Daragahi and Dadouch write.
"Despite all this destruction and all the circumstances we live in, we haven't abandoned knowledge and learning," one of the rebels, Ayman abu Al-bara'a, told BuzzFeed News via Skype. "We are living in a besieged city. We might be under siege for years. So books are our greatest portal to knowledge."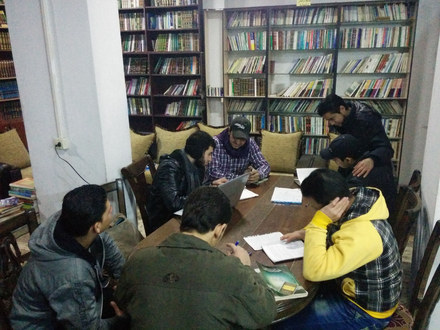 At least 200 million girls and women worldwide are victims of female genital mutilation.
The latest figures, compiled by the United Nations Children's Fund, include almost 70 million more girls and women than estimated in 2014, because of new data collected in Indonesia, where the ritual is still widespread even though it was banned in 2006. And half of the worldwide victims are in Indonesia, Egypt, and Ethiopia. Somalia has the highest rate of women and girls who have been cut, at 98% of the female population between 15 and 49, The Guardian reports.
A bit of background.
The prevalence rates of female genital mutilation has declined in countries like Liberia, Burkina Faso, Kenya, and Egypt over the last 30 years, but actual numbers are still rising, largely due to population growth, The Guardian writes.
The Unicef report says that if trends continue the number of girls and women being cut "will rise significantly over the next 15 years."
WE'RE KEEPING AN EYE ON
Democratic candidates Hillary Clinton and Bernie Sanders faced off in their first head-to-head debate. Things got intense.
The two remaining candidates for the 2016 Democratic nomination took the stage in New Hampshire Thursday night.
There wasn't a clear winner. Sanders hit Clinton hard on her taking speaking fees from big banks. Clinton went after Sanders on his policies, saying they were "just not achievable," BuzzFeed News' Ruby Cramer and Evan McMorris-Santoro write from New Hampshire.
The candidates agreed with each other when they called for a stronger response to the ongoing crisis in Flint, Michigan, where residents have been subjected to a massive lead contamination in the municipal water supply since 2014. They also discussed the death penalty, which country poses the greatest threat to the U.S., and the true ideological direction of the Democratic Party.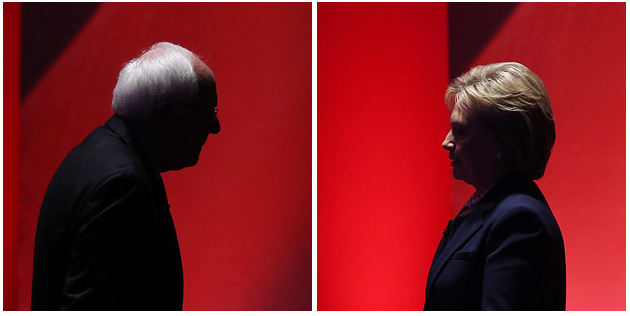 Swiping right for Bernie
Some women are using dating app Tinder to help Sanders' campaign. They've "started to use Tinder to proselytize on behalf of the gruff socialist who has unexpectedly made the Democratic primary a dogfight," BuzzFeed News' Joe Bernstein writes.
Robyn Gedrich got the idea during a snowstorm in New York. "These guys are disgusting. They're just looking for sex and that's it," she told BuzzFeed News. "So if they're going to swipe right, they might as well do some good and donate to the man, the myth, the legend, Bernie."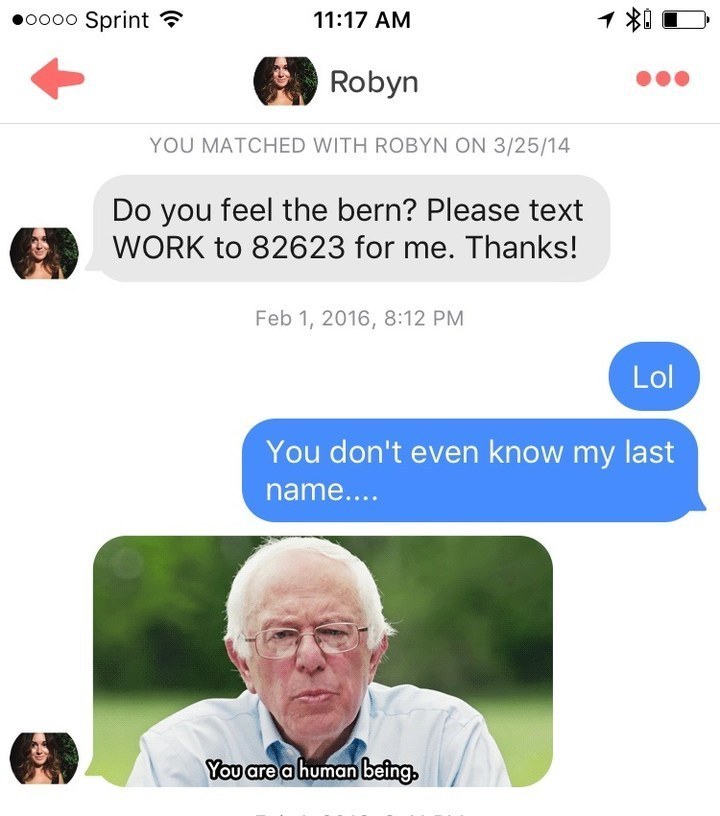 DID YOU HEAR ABOUT THIS?

Here's what smoking bans in bars and restaurants have actually done for our health.
A new study has found that the smoking ban in effect in bars, pubs, and restaurants in many countries is good for people's health. It seems to have accomplished exactly what it was meant to: It reduced the harms of passive smoking or "secondhand smoke." Exposure to secondhand smoke has been associated with increased risk of stroke and other of stroke and other cardiovascular problems, related problems, respiratory diseases, and various forms of cancer, BuzzFeed UK's Tom Chivers writes.
A new study by the Cochrane Library, a medical research institute in the U.K., looked at 21 countries, including the U.S., Canada, the U.K., Ireland, and Spain. It found that making it illegal to smoke in bars and restaurants has been good for:
Your heart and veins: People (especially non-smokers) are much less likely to end up in hospital for heart problems or stroke.

Your lungs: It's (probably) good for your lungs too. The study shows a decrease in people who go to the hospital with respiratory problems like asthma.

Smoking-related diseases: Fewer people are dying from them, the study found.

Quitting altogether: Well, that's a bit harder to measure. But it ~probably~ doesn't hurt.
Happy Friday
BuzzFeed's new podcast The Tell Show is all about oversharing. Every episode, a different guest joins co-hosts Summer Anne Burton and Isaac Fitzgerald to tell a story they've never shared publicly before. From revelations about sex and stealing to insights about parenting and family, the stories are shocking, touching, and always unexpected. The first full episode, featuring author Cheryl Strayed, will debut Thursday. Until then, head over to iTunes to listen to the preview and subscribe!