HERE ARE THE TOP STORIES
The remaining five Republican presidential candidates are facing off tonight in Houston — it's their last debate before Super Tuesday.
Trump is ahead of his rivals after three straight wins in New Hampshire, South Carolina, and Nevada. But why is America so fascinated with the billionaire? Mostly because it's the best television show around at the moment.
"Trump has mastered the trick of the most successful mass-market television writers, who introduce new plot twists and cliffhangers before every episode ends," BuzzFeed News' McKay Coppins writes. "It's impossible to stop watching."
It's also hard to stop listening: BuzzFeed News has heard hours of audio from the 1990s and 2000s of Trump's conversations on The Howard Stern Show, in which he said some seriously gross things about women. Trump, who appeared on the radio show dozens of times, ranked, rated, and degraded women.
If you're up for it, here's how to watch tonight's debate.
On the Democratic side.
Hillary Clinton is battling Bernie Sanders for the Democratic presidential nomination (so far, it's been a tight race). If she succeeds and becomes her party's nominee, she'll be in for quite the fight in November's general election.
"When she faces a Republican, she will have to destroy him," BuzzFeed News' Editor-in-Chief Ben Smith writes. In other words: It'll likely get ugly. Trump has already hinted he will attack her as nastily as possible, on subjects such as her husband — former President Bill Clinton — and his infidelity, Smith writes, warning us all: "Don't expect 2016 to be a fond political memory."
A parent at one of America's leading foster care firms is facing murder charges.
A large corporation selected and paid foster mother Elizabeth Osei. Now she is in jail awaiting a murder trial following the morphine overdose death of the 3-year-old boy that the company, The Mentor Network, placed in her care, BuzzFeed News' Talal Ansari and Aram Roston report. Mentor — which has made foster care into a lucrative, for-profit business across the U.S. — paid a $500 fine for failing to "ensure adequate supervision" of the child who died.
Three-year-old Kenyon Slacks suffered from various medical issues. Osei said she noticed the child was still while folding her laundry and called the police. When the toxicology and autopsy results came through, a total of 19 different medications were found in the child's system, most of which had been prescribed to him. But one drug stood out — morphine. Kenyon had enough in his body to have killed an adult, according to the coroner's report.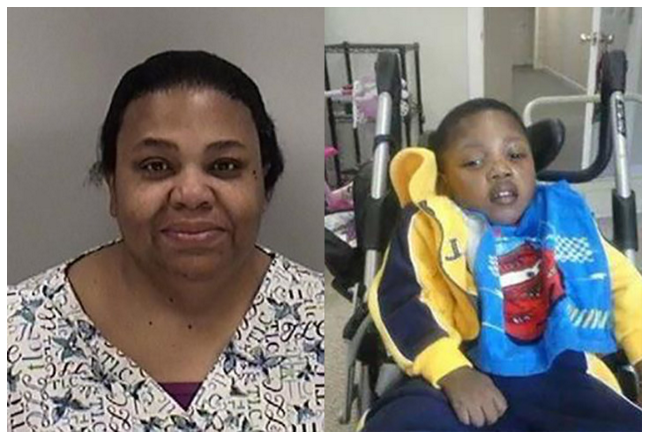 A bit of background.
Kenyon is not the first child to die while under the supervision of a Mentor foster parent. In 2013, a 2-year-old was murdered by her Mentor foster mother, who violently swung her into the floor. Workers told BuzzFeed News that Mentor, which at its height provided homes for about 4,000 children in 15 states, sacrificed child safety because it pushed so hard to meet profit goals. Mentor has strongly denied this.
For the latest news and stories, download the BuzzFeed News app for iOS and Android (in U.S. app stores only).
WE'RE KEEPING AN EYE ON
A Brazilian woman is fighting the Zika virus by dumping thousands of mutant mosquitoes out of a van.
Every weekday morning, Cecilia Kosmann, an insect expert, releases mutant mosquitoes through the window of a van into a sleepy neighborhood outside São Paulo. The insects pass a lethal gene to their offspring, slashing the wild population's numbers, BuzzFeed News' Dan Vergano reports from Brazil.
These mutant mosquitoes have been genetically engineered to die after about four days, instead of the usual month-ish lifespan of a wild mosquito. The World Health Organization has recommended the use of these modified mosquitoes for the first time due to the quick spread of Zika, Vergano writes.
A little extra.
U.S. health agencies are investigating 14 new cases of Zika that were sexually transmitted from men to women. All the cases involve men who travelled to Zika-infected regions and had sex with the women within two weeks of their return. Three pregnant women from Florida have the mosquito-borne virus, which they acquired while traveling to outbreak-affected regions, BuzzFeed News reports.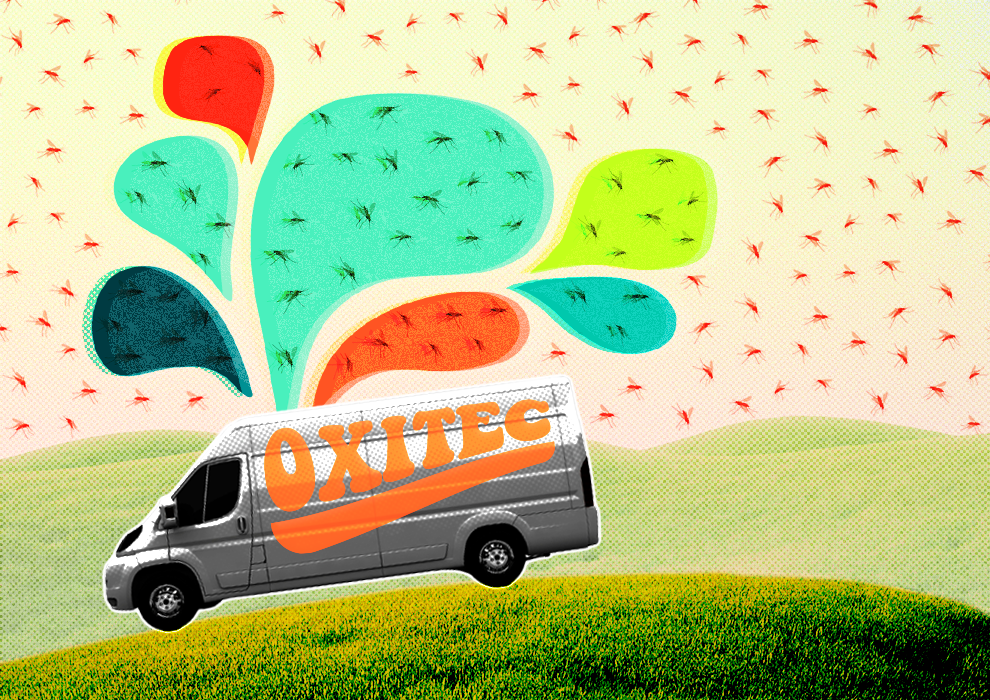 DID YOU HEAR ABOUT THIS?

Security guards at a German refugee camp have been accused of sexual assault.

Women living at the Westerwaldstrasse camp, which is near the city of Cologne, accused nine security guards of sexual misconduct, including assault and rape. We spoke to Jina Moore, BuzzFeed News' international women's rights correspondent, who reported this story from Cologne.
What has been happening at the camp?
I'm told the camp is only a few months old, and it's just last week that allegations of sexual assault by security staff there have come out. There was an unsigned, open letter written by refugees living there, and published by a group called Dignity for Refugees, that alleged the security staff are videotaping women showering and sleeping, and even assaulting them on their way to the bathroom. But the security company has strongly denied the allegations.
How have city authorities responded to the allegations?
Police have so far opened two cases in the investigation, according to Thomas Held, a spokesperson for the Cologne police. Held also said that the police are making every effort to interview willing victims and witnesses.
Last month, there were reports of sexual assault on New Year's Eve in Cologne, for which the police came under national scrutiny for failing to respond properly. Is there a connection between these incidents?
There's no direct connection between the two incidents, except the obvious one: Sexual violence can be perpetrated against anyone of any background, and by anyone of any background.
Quick things to know:
Happy Thursday
Not all superheroes need costumes. And Canadian model Kay Pike has taken things to the next level: She transforms herself into superheroes with just body paint. She told BuzzFeed Canada that she took up body painting after she developed health issues that prevented her from making costumes, as arthritis made sitting at her sewing machine extremely difficult. Pike says body painting has been "a great way to play without the pain."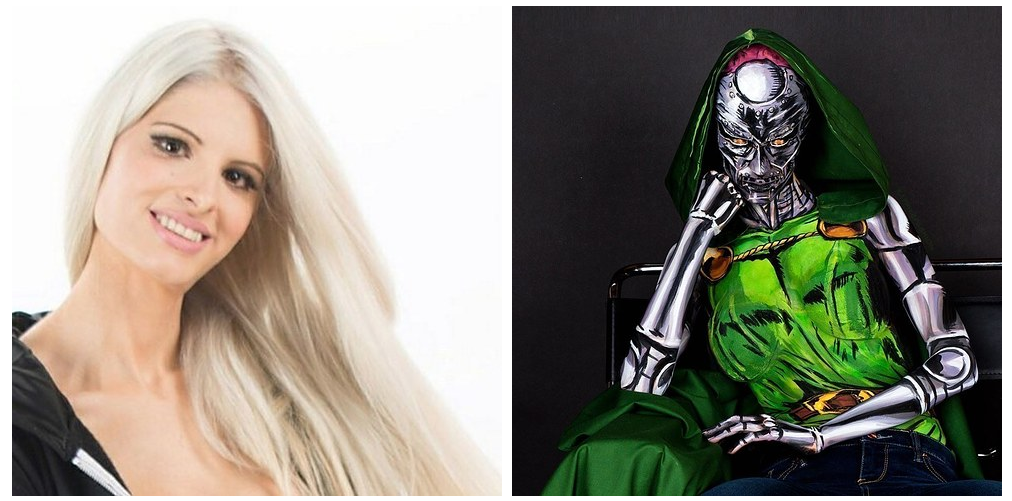 Want a news roundup like this in your inbox every weekday? Enter your email address to sign up now!