HERE ARE THE TOP STORIES
The Department of Homeland Security has released two memos outlining how it will implement President Trump's executive orders.
The memos call for thousands of new Border Patrol agents and officers, an end to the unofficial practice known as "catch-and-release," the planning of Trump's border wall, and more. Immigrants and advocates are worried the memos are laying the groundwork for the deportation force Trump promised on the campaign trail.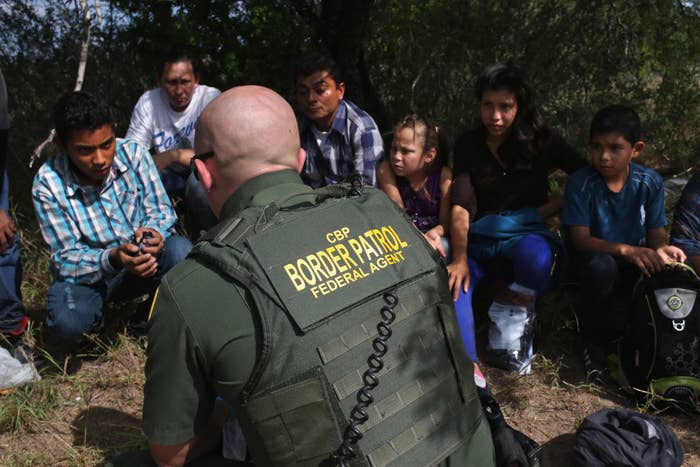 And a little extra.

President Trump denounced anti-Semitism after a number of Jewish community centers received bomb threats and more than 100 headstones were defaced at a Jewish cemetery. His administration has faced criticism for not addressing the issue.
The Trump administration will issue new guidelines on how public schools treat transgender students, White House press secretary Sean Spicer said.
Scott Pruitt, the new head of the Environmental Protection Agency, sought to reassure staff of his vision of the agency in the Trump era — one that involved the EPA becoming both "pro-energy and jobs and pro-environment." He also said he'd seek to end an Obama administration plan to keep power plants from worsening climate change.
And a lawsuit filed by first lady Melania Trump has quietly dropped her plans for a future brand empire after criticism she was trying to use her position for financial gain. The first lady originally said in her lawsuit that a Daily Mail report claiming she had worked as a prostitute hurt a "once in a lifetime" chance to profit off of her role.
DID YOU HEAR ABOUT THIS?
Alt-right writer Milo Yiannopoulos has resigned from Breitbart News.
During a press conference on Tuesday, he said he was sexually abused twice as a child and apologized for and defended comments he made condoning pedophilia. He added that although his book had been canceled, he has received interest from other publishers, and added that he plans to donate 10% of his royalties to child abuse charities.
Here's how writers are responding to Yiannopoulos's book being canceled.
QUICK THINGS TO KNOW