What's Going On Around The World Today
U.S. Supreme Court Justice Antonin Scalia died on Saturday. He was 79. The Republican candidates had their nastiest debate yet. And Chinese artist Ai Weiwei has turned the life vests of thousands of refugees into art.
HERE ARE THE TOP STORIES
Antonin Scalia's death has created a complicated political situation concerning his replacement.
Scalia served almost 30 years on the U.S. Supreme Court. He was appointed under President Ronald Reagan in 1986 and was one of the court's most prominent and influential conservative voices.
In death, Scalia has created an unprecedented situation in American politics, BuzzFeed News' Chris Geidner writes. Supreme Court justices are appointed, for life, by the president and confirmed by the U.S. Senate. Some Senate Republicans have already said they would not approve an appointment by President Barack Obama this year.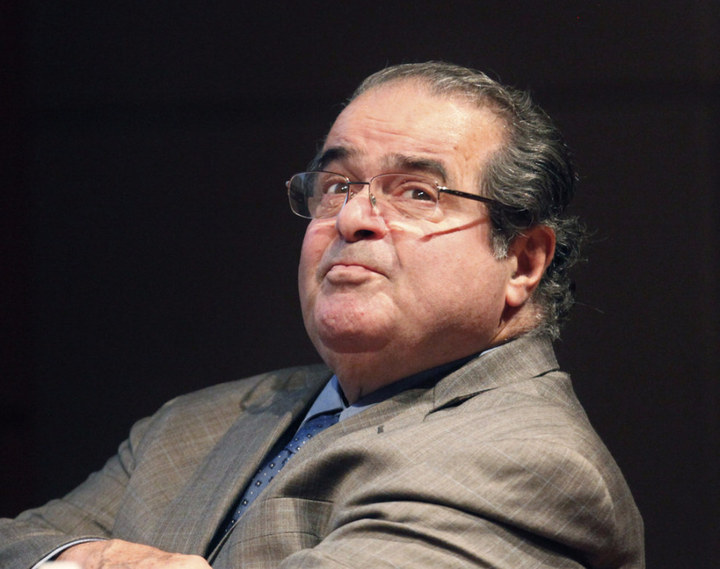 What this could mean for the 2016 presidential race.
Even before Scalia's death, the fate of the Supreme Court had been a major theme for the presidential candidates. "Hillary Clinton has regularly warned voters that that the next president could appoint as many as three justices to the bench, meaning the ideological makeup of the court — and high-stakes issues like voting rights and abortion — hang in the balance," BuzzFeed News' McKay Coppins writes.
"The politics of the Supreme Court could take center stage in a way no one alive today has ever seen, in the midst of an already unconventional presidential primary, at a time when social media rapidly changes the way people, interest groups, and grassroots movements interact with politics," Geidner writes.
Scalia and fellow Supreme Court Justice Ruth Bader Ginsburg sat on opposite sides of the ideological spectrum, but they were "best buddies." "As annoyed as you might be about his zinging dissent, he's so utterly charming, so amusing, so sometimes outrageous you can't help but say, 'I'm glad that he's my friend or colleague,'" Ginsburg said.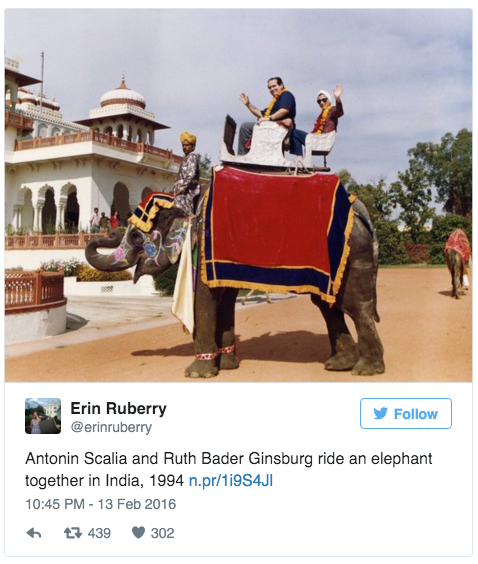 WE'RE KEEPING AN EYE ON

The Republican presidential candidates had their nastiest debate yet over the weekend.
Here we go, the recap of Republican debate number nine:
What's next?
Mark Saturday, Feb. 20. on your election calendar: That's the day of the Nevada caucus for the Democrats and the South Carolina primary for the Republicans.

For the latest news about the U.S. presidential elections and other stories, download the BuzzFeed News app for iOS and Android (in U.S. app stores only).
DID YOU HEAR ABOUT THIS?
Chinese artist Ai Weiwei has wrapped the columns of a Berlin concert hall with thousands of refugee life vests.
The life vests were used by people who crossed the Mediterranean trying to reach European shores. China's most acclaimed contemporary artist has been working on the Greek islands that are the arrival point for thousands of refugees who have poured into Europe over the past year, BuzzFeed News' David Mack writes.
People who succeed often leave behind the life vests they used to make the crossing. Many are mass-produced in Turkey and are often defective. Germany has been a preferred country for many of the tens of thousands of refugees who have fled war, Mack writes.
At least 374 people died at sea while trying to cross into Europe in the first five weeks of 2016. During the same period last year, 69 people drowned.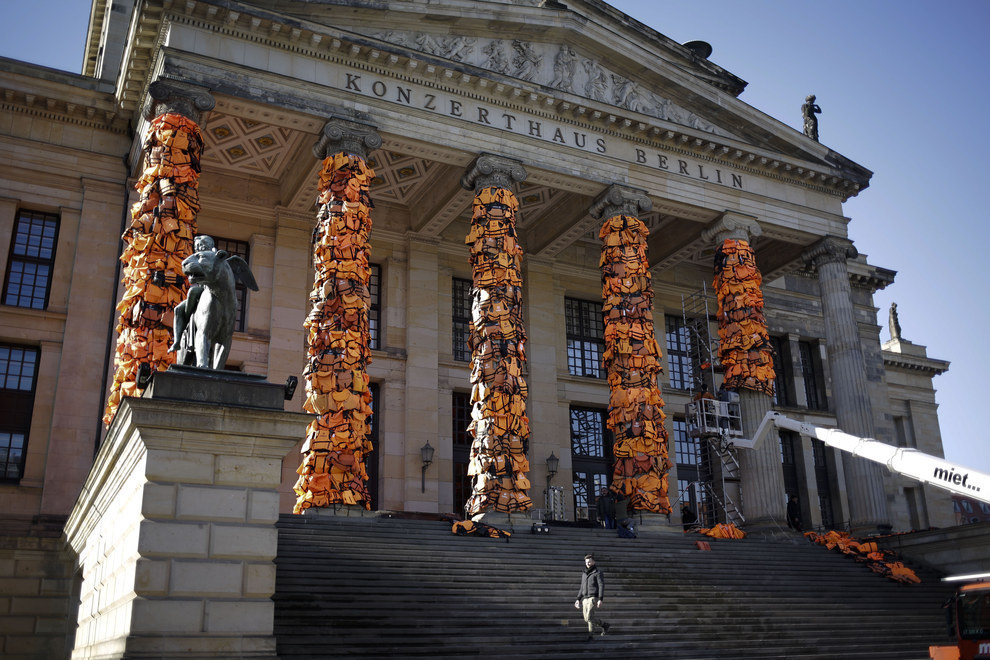 Happy Monday

Jordan Raskopolous, lead singer of Australian comedy band Axis of Awesome, has come out as transgender in a new video titled "What's Happened to Jordan's Beard?" She initially thought she might have to give up performing. But after finding inspiration in the stories of other prominent trans women in entertainment, including film director Lana Wachowski and Against Me! frontwoman Laura Jane Grace, Raskopoulos decided to keep going full steam ahead with her career, BuzzFeed's Lane Sainty writes. "Being trans does not mean you have to give up on your life, your friends, your family, your career, or your achievements," Raskopolous said. Keep slaying, Jordan!