HERE ARE THE TOP STORIES
Adele swept the Grammys with five awards, including Album of the Year.
The singer praised Beyoncé, saying "you move my soul" and even splitting her Grammy in two, saying she "couldn't possibly accept this award" that should've gone to Beyoncé. Oh and she mouthed "I love you" to Bey. (Here's Beyoncé's acceptance speech for the 2017 Grammy Award for Best Urban Contemporary Album, btw.)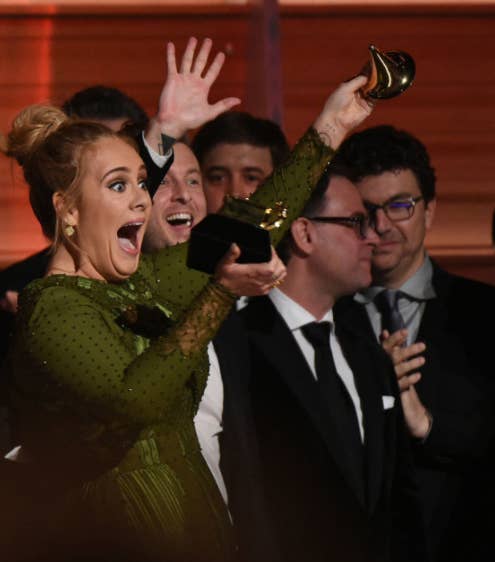 WE'RE KEEPING AN EYE ON

Behind the rise of the anti-Trump Twitter conspiracy theorists.
While the White House pushes alternative facts, anti-Trumpers and voices on the left are launching their own 140-character investigations and growing ever more conspiratorial. Anti-Trumpers are stringing together conspiratorial observations, charts, and images into detailed tweetstorms that rack up thousands of retweets. None of them make news, but they do attract eyeballs. BuzzFeed News' Charlie Warzel has the story.
DID YOU HEAR ABOUT THIS?
What's left behind when ISIS is defeated.
It has taken more than two years and cost thousands of lives and billions of dollars to drive ISIS out of Anbar province in Iraq. Its cities now resemble bombed-out wastelands, and a smoldering anger at the central government lies beneath the surface, BuzzFeed News' Borzou Daragahi reports from Iraq.