What's Going On Around The World Today
A historic deal to curb global climate change has been reached. At least 20 women in Saudi Arabia have been elected to public office for the first time. And Hollywood is preparing for the worldwide premiere of Star Wars: The Force Awakens.
HERE ARE THE TOP STORIES
195 countries have reached a historic deal to curb global warming.
After nearly two weeks of tense negotiations — and six years after a failed summit in Copenhagen — representatives from almost 200 countries came to an agreement to curb climate change, BuzzFeed News' Jim Dalrymple II writes from Paris.
The accord "will see an accelerated phase-out of fossil fuels, the growth of renewable energy streams, and powerful new carbon markets to enable countries to trade emissions and protect forests," The Guardian writes.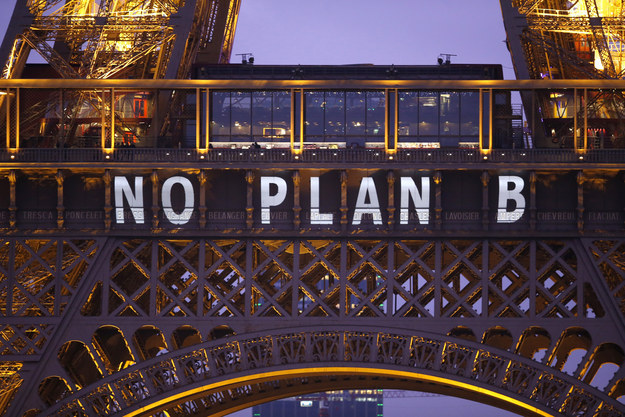 And a little extra.

The deal isn't perfect. "The caps on emissions are still too loose, likely to lead to warming of 2.7 to 3 degrees Celsius above pre-industrial levels," and poor countries fear that the money provided to them won't actually be enough to protect them, The Guardian writes.
World leaders praised the deal. French President François Hollande called the agreement a "major leap for mankind," and U.S. President Barack Obama said it's "the best chance we have to save the one planet we have."
Can you guess which of these companies are the most climate friendly?
WE'RE KEEPING AN EYE ON
At least 20 women have been elected to municipal councils in Saudi Arabia in the country's first poll open to female voters and candidates.
The female candidates were elected to 10 different councils across the country, from small cities to large ones. Four women were elected in Riyadh, the country's capital and largest city, BuzzFeed News' Laura Silver and Alicia Melville-Smith write. Women were also elected in the cities of Jiddah and Qassim, and the village of Madrakah, according to the Associated Press.
The women represent just 1% of the roughly 2,100 municipal council seats that were up for election, "but even limited gains are seen as a step forward for women who had previously been completely shut out of elections," the AP writes. Roughly 130,000 women registered to vote, compared to 1.35 million men.
What's next?

Saudi Arabia was the last country in the world to allow women to vote, but conditions for women were still "highly restricted," Deutsche Welle writes.
Women in Saudi Arabia still aren't allowed to drive, and can't pursue higher education or travel without permission from a male guardian.
If you want the latest news and stories, download the BuzzFeed News app for iOS and Android (in U.S. app stores only).
DID YOU HEAR ABOUT THIS?
Meet the two people risking everything to end this crime against women.
Somalia has one of the highest rates of female genital mutilation in the world. "Cutting" is the polite shorthand for what's known in Somali as gudniin (literally: circumcision), and referred to by international advocacy groups as "female genital mutilation" or FGM. Two activists — Dr. Abdul "Dhegacaade" Giama and Hawa Aden — are trying to change that, one taboo at a time. BuzzFeed News' Jina Moore reports from Somalia.
"We've spent a hell of a lot of money, time, resources on FGM but the impact is not satisfactory," Dhegacaade told BuzzFeed News. "The real problem is [the] taboo. We give it taboo … How are you going to [end] this if you don't break the social barrier?"
Somalia's women's minister has called for an end to the practice and lawmakers are drafting a bill that is expected to be considered next year, Moore writes.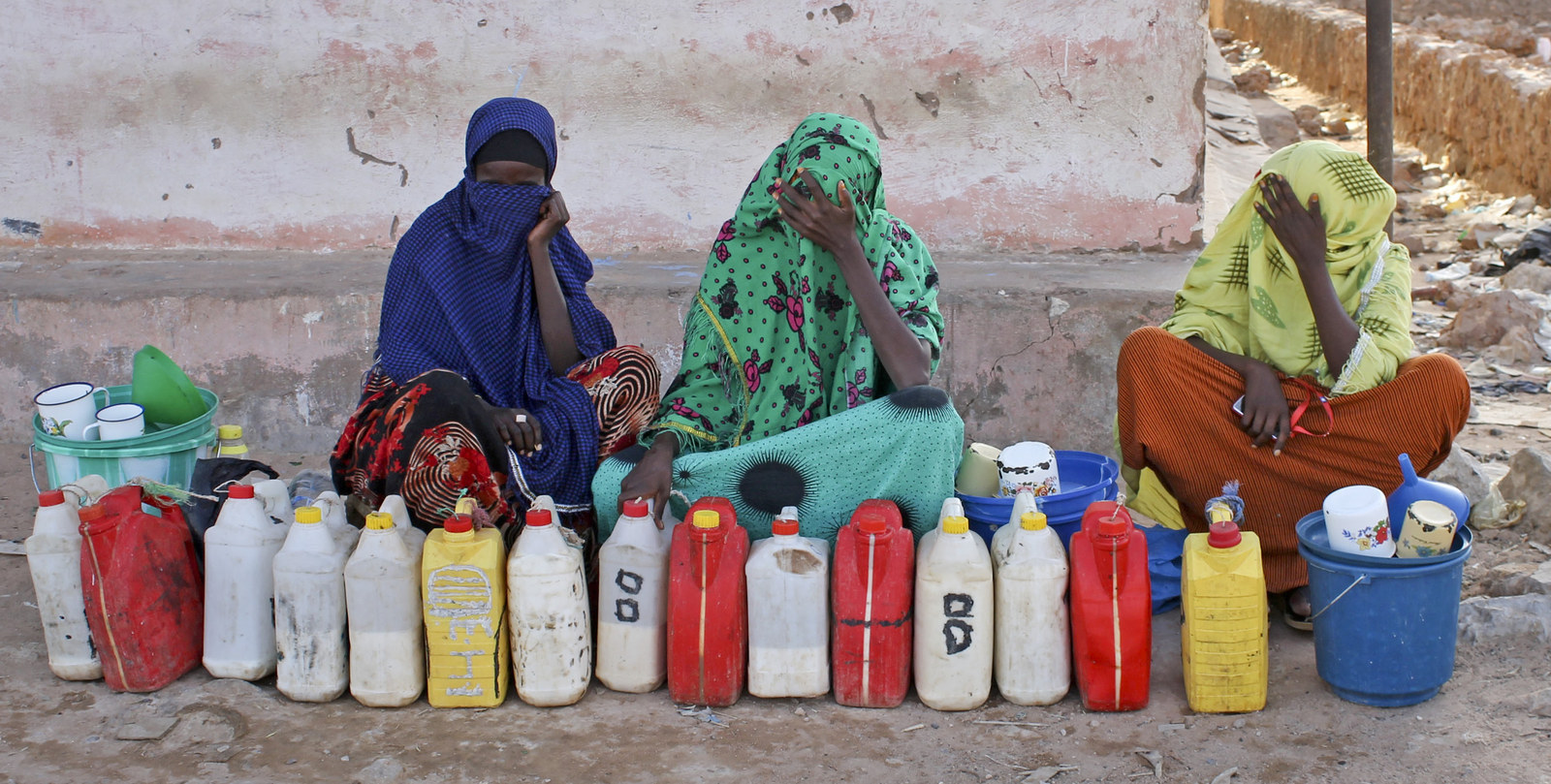 A child was taken from a same-sex couple in Kansas and given to an alleged abuser.
Kansas authorities are under fire for allegedly discriminating against same-sex families wishing to adopt or foster children, after a case of alleged child abuse thrust the issue out of bureaucratic secrecy and into the spotlight, BuzzFeed News' David Mack writes.
The case centers on baby Isabella, an infant girl who was removed from a same-sex couple and was placed in the care of the Schumms, a husband and wife who already had 14 other children. On Nov. 19, the Schumms were arrested on child abuse and torture charges.

Lisa and Tesa Hines, the two women from whom the child was removed, said they believe the only reason Kansas officials gave Isabella to the Schumms is because they're lesbians. Their struggle, LGBT advocates say, is emblematic of the plight of same-sex families attempting to adopt or foster children in Kansas.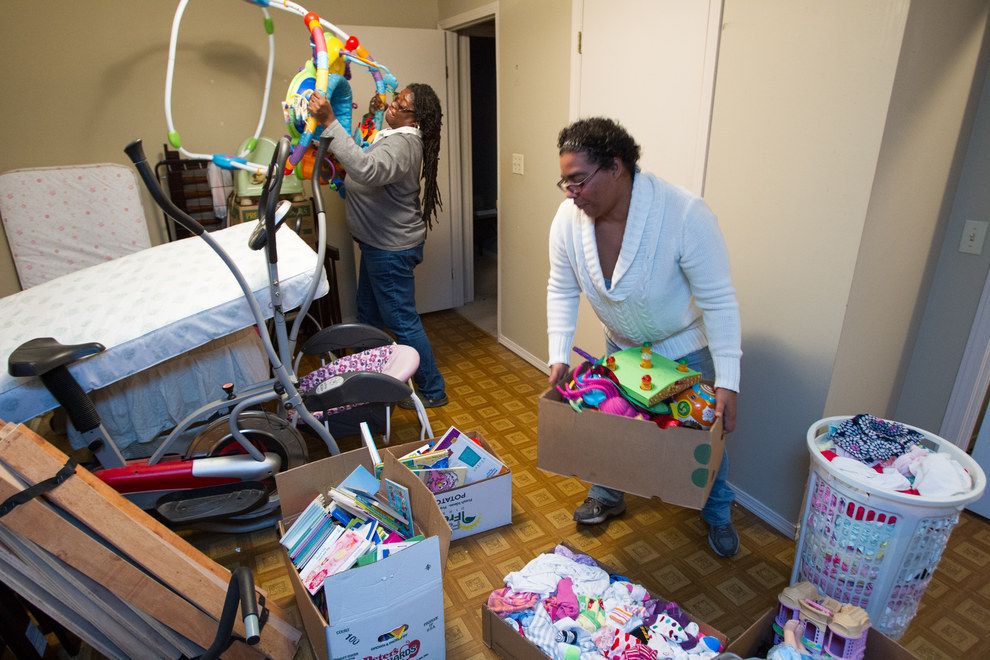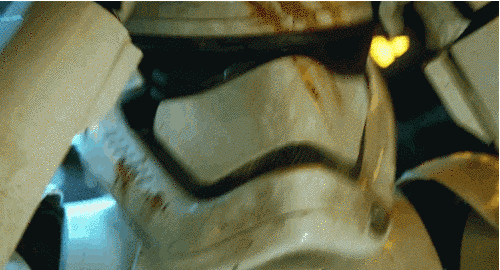 Want a news roundup like this in your inbox every weekday? Enter your email address to sign up now!
For the latest updates, download the BuzzFeed News app for iOS and Android now!