What's Going On Around The World Today?
Two journalists were murdered during a live television segment in Virginia. A garbage collection crisis could topple the Lebanese government. And manspreading, brainfart, and hangry are now official words in Oxford's online dictionary
HERE IS THE TOP STORY
Two U.S. journalists were killed during a live TV segment by a former employee of the network, who died from self-inflicted gun wounds later in the day.
Victims Alison Parker, 24, and Adam Ward, 27, were conducting an on-camera interview yesterday for WDBJ7 in Moneta, Virginia, when gunman Vester Lee Flanagan shot and killed them.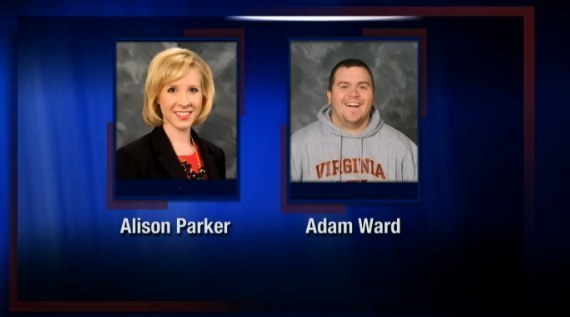 The shooter had bought the handgun legally, BuzzFeed News' Jim Dalrymple writes. Investigators recovered two guns that had belonged to Flanagan, both of which he bought after passing a background check needed to purchase them.

The network, however, had told Flanagan in July 2012 to seek medical help after colleagues complained about him using "harsh language" as well as "aggressive body language" and his "lashing out," The Guardian reported. Flanagan — who also went by the name Bryce Williams — was ultimately fired from the local network.
Shortly after the murders, Flanagan shared a first-person video of the moment he shot Parker and Ward on Facebook and Twitter, which subjected people to the violent videos before they could opt-out.
"Autoplay video, a relatively new feature for both Twitter and Facebook, turned both social platforms into attractive conduits for a person looking to force others to witness his acts of violence," BuzzFeed News' Alex Kantrowitz writes. Afterward, both social media networks removed the videos and suspended Flanagan's accounts.
Flanagan also sent a 23-page fax to ABC News. Flanagan mentioned a "race war" and wrote that he had bought the guns in June, two days after a gunman shot and killed nine people at a historic black church in Charleston, South Carolina.
And a little extra.
Roughly a third of the population owns about 300 million guns, the New York Times writes. That means there are almost as many guns as there are people (the U.S. currently has a population of roughly 320 million). And in 2015, for the first time, more people are expected to die from guns than from car accidents, according to The Atlantic.
Chinese stock volatility hasn't helped global markets this week - and on Thursday, after five straight sessions of declines, things seemed to be taking a turn for the better.
The main Chinese stock index, the Shanghai Composite, rose more than 5% in late trading. Reports by Bloomberg and the Wall Street Journal suggested the Chinese government had taken measures to prop up market activity.
What's next?
No one's quite sure. As the Financial Times (paywall) puts it, "It's like the Murphy's Law of reporting on Chinese markets: anything you write that could be wrong, will be wrong."
"Even as markets show signs of stabilizing, the resulting shock waves could be lasting, by exposing a new reality that China is no longer a sure bet," the New York Times writes.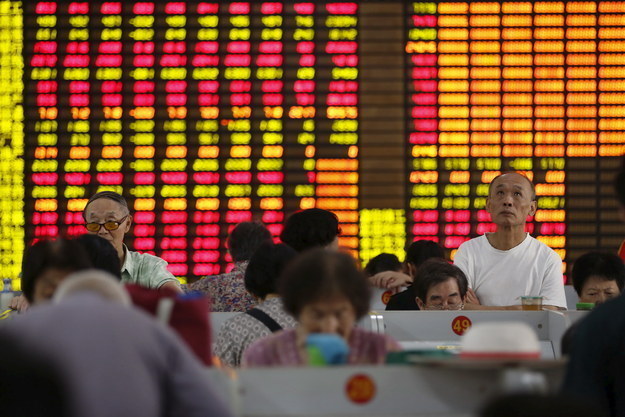 DID YOU HEAR ABOUT THIS?

A trash crisis — yes, we're literally talking about garbage — could ultimately bring down the Lebanese government.
"You Stink" protests started raging in Lebanon over the weekend because the government is unable to solve an ongoing garbage collection crisis. The trash scandal, which started when the country's largest landfill closed with no alternative solution, has become "a pungent symbol of a gridlocked and impotent government," BuzzFeed News' David Mack writes.
New trash collection contracts need to be approved, but in the meantime, protests continue. Earlier in the week, members of Hezbollah, the country's largest political power, walked out of a cabinet meeting that aimed to discuss the crisis, claiming that the options for new contracts were too expensive, according to the New York Times. "It was significant that Hezbollah did not oppose the You Stink protests," the Times writes. The group, which the U.S. and its allies considers a terrorist organization, endorsed "the right to peaceful protest and the right to object."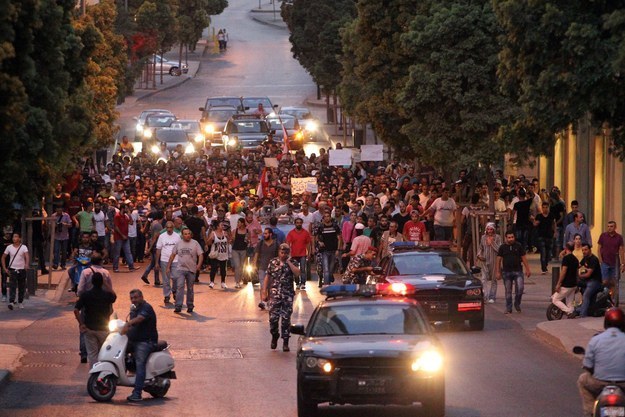 Black trans women who have been killed were remembered during national day of action — dubbed Trans Liberation Tuesday — across at least 14 cities.
So far in 2015, 18 trans women have been killed. Most of the victims were women of color. In response to the deaths, black trans women and gender-nonconforming leaders collaborated with Black Lives Matter and other black movements to organize a National Day of Action, BuzzFeed News' Meredith Talusan writes. "For the first time, we were able to center black trans women's concerns and make them a vital part of the conversation," Aaryn Lang, the event's co-organizer, told BuzzFeed News.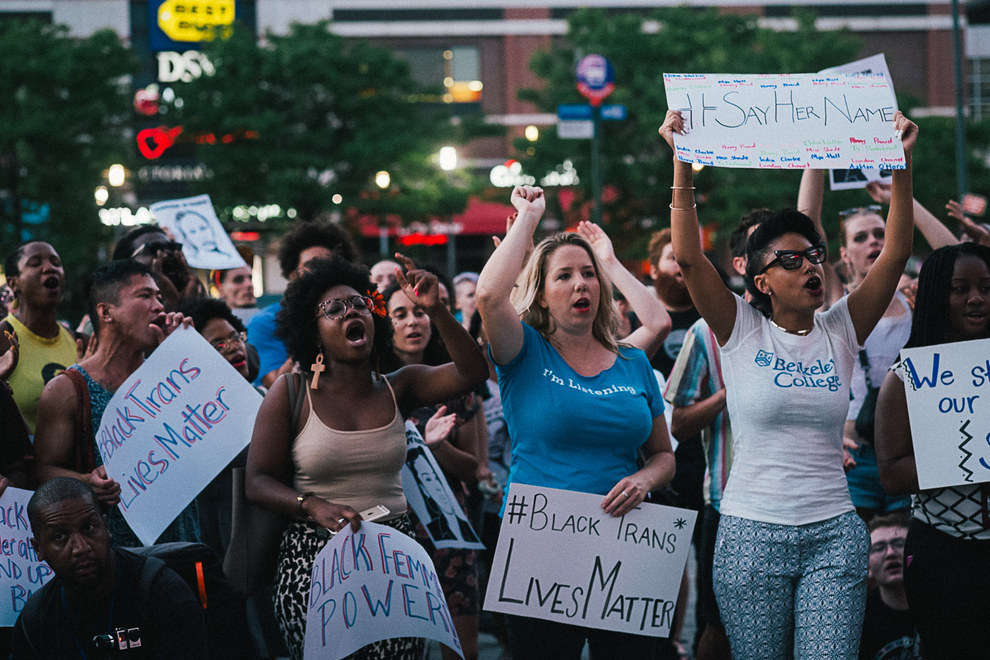 Quick things to know:

South Sudan's president has signed a peace deal with rebels, aiming to end a 20-month civil war that has killed thousands and displaced more than two million people. (BBC News)

Net migration to the UK has reached a record high of 330,000 to the year in March, according to the Office for National Statistics. (The Guardian)

Meet the man hoping his coffee business can help him escape New Orleans' cycle of poverty and incarceration. (BuzzFeed News)

Australia's former prime minister Julia Gillard changed her mind on marriage equality and is now supporting reform, two years after leaving office. (BuzzFeed News)

One of two panda cubs born over the weekend at the National Zoo in Washington, D.C., has died. (BuzzFeed News)

America's white nationalists have spoken: Donald Trump is their presidential candidate of choice. (BuzzFeed News) But there's evidence that Trump's polling support is overstated. (New York Times)

North Dakota is the first state in the U.S. to allow its police to use taser and pepper-spraying drones. (Quartz)

McDonald's has rejected Burger King's invitation to partake in a one-day "McWhopper" burger mashup. (BuzzFeed News)

Move over, flimsy plastic driver's license. Iowa has begun testing mobile driver's licenses. It's limited to Iowa Department of Transportation employees for now. (Mashable)

Hangry, manspreading, and Grexit are among 1,000 news words that have been added to the online Oxford dictionary. (BuzzFeed News)

Ultimate duo: Jennifer Lawrence and Amy Schumer are teaming up to write a comedic screenplay. Even better, the pair plan to co-star in it. (New York Times)

Happy Thursday

There's more to life than burgers and fries. American kids tried school lunches from countries all around the world, including India, France, Kenya, and others. The food that got the most interesting responses? A high energy biscuit. "I would go to to Afghanistan to get that really really good cube cookie thingamajig," said one boy. "OK and maybe I'll be a little more open minded … was that the point of me doing this?" Success.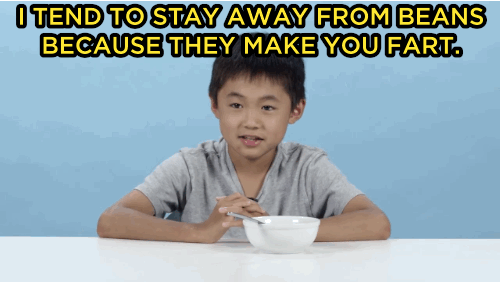 Want a news roundup like this in your inbox every weekday? Enter your email address to sign up now!
For the latest updates, download the BuzzFeed News app for iOS now!