HERE ARE THE TOP STORIES
The Panama Papers: A giant leak has exposed the offshore holdings of 140 politicians and public officials from around the world.
It's huge: 11.5 million records from Panama-based law firm Mossack Fonseca, dating back almost 40 years. The records show how "a global industry of law firms and big banks sells financial secrecy to politicians, fraudsters, and drug traffickers as well as billionaires, celebrities, and sports stars," the International Consortium of Investigative Journalists reveals.
The leak shows how associates of Russian President Vladimir Putin secretly shuffled as much as $2 billion through banks and shadow companies, the ICIJ reports.
The prime ministers of Iceland and Pakistan, the president of Ukraine, and the king of Saudi Arabia are among the current and former world leaders tied to companies mentioned in the documents.
Offshore companies have also been linked to the family of Chinese President Xi Jinping and the files show new details of offshore dealings by the late father of British Prime Minister David Cameron.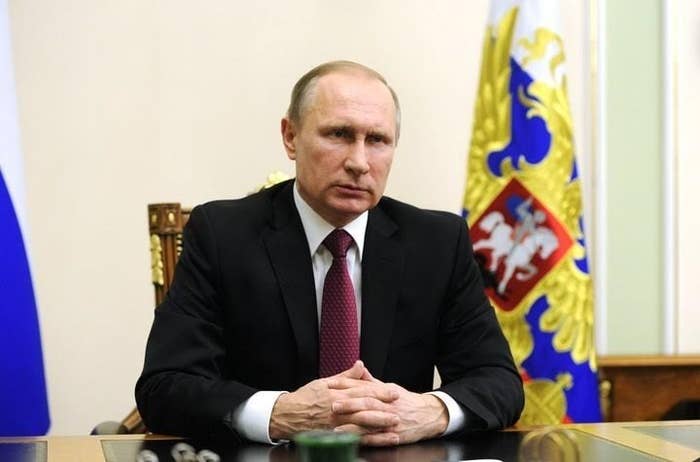 By the numbers
Around 214,000 offshore entities are connected to people in more than 200 countries and territories.

About 500 banks (including their subsidiaries and branches) created more than 15,000 offshore companies for their customers through Mossack Fonseca.

Names of more than 140 politicians and public officials, including 12 current and former world leaders, show up in the data.
To most Latino voters, Donald Trump is toxic. But he still has some Hispanic supporters.
They like his strength, and shrug off the rhetoric. And many of them don't think he will actually build a wall at the border with Mexico or deport anybody, BuzzFeed News' Adrian Carrasquillo writes. Even a low percentage of Latino voters would mean a couple million Hispanic supporters. Who are these people?
They seem to be the kind of people who generally like the brash Republican candidate: older men, former members of the military, people enraged by the power of the establishment, and American nationalists.
"Another answer reflects the diversity within the term 'Latino': Some of Trump's supporters' families have been American citizens for centuries, don't know any undocumented immigrants, or don't identify with newcomers from Mexico and elsewhere — all reasons that contribute to why they embrace his immigration stances," Carrasquillo writes.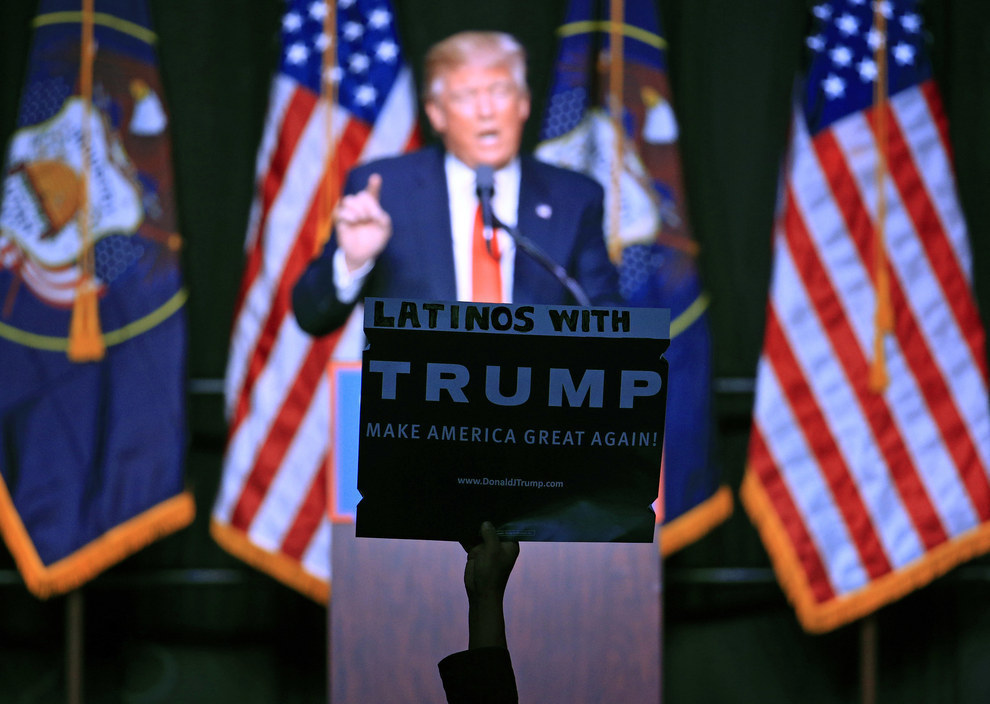 For the latest news and updates, download the BuzzFeed News app for iOS and Android (available in Canadian, UK, Australian, and U.S. app stores).

WE'RE KEEPING AN EYE ON
Brazil is dealing with Zika, corruption, and now poor ticket sales for the Rio Olympics: With four months to go, only 50% are sold.
The figures are even worse for the Paralympics, with only 12% of seats sold, BuzzFeed News' David Mack reports.
The Rio Games are scheduled to begin on August 5. Brazil's Acting Minister of Sport, Ricardo Leyser, said the government is considering buying tickets and distributing them to local schools.
On top of an ongoing recession, President Dilma Rousseff's government has been accused of corruption and there have been mass protests demanding her resignation.
Then there are fears over the mosquito-borne Zika virus. The International Olympic Committee has been working with local authorities to minimize the health dangers posed to pregnant attendees, Mack writes.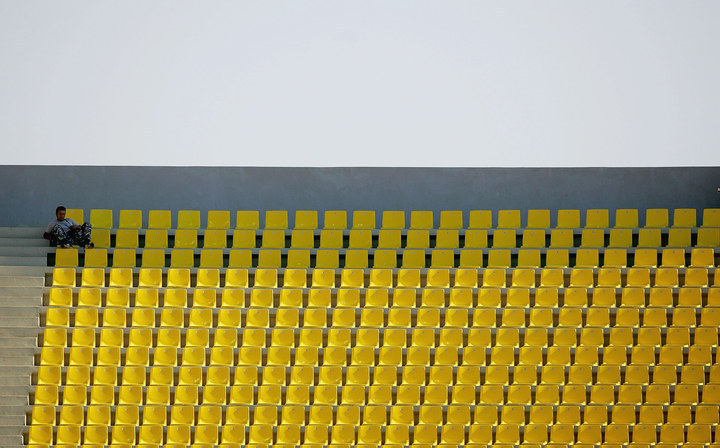 A little extra
A bright spot among all the troubles: More than 95% of the venues for the Summer Games have been completed and "data shows spending has largely remained under control," Bloomberg reports.
DID YOU HEAR ABOUT THIS?
After loss, finding a new family architecture.
"After my brother died and my father was partially paralyzed, my family traveled 7,000 miles in search of an old home, a new house, and the things we'd lost on the road in between," BuzzFeed News' Reggie Ugwu writes.
"I wish I could tell you this was a story with a silver lining, that the trip to the country of my parents' birth was ultimately restorative for my mom, dad, sister, and me. If I could make the illusion stick, I'd say it was a trip worthy of the movies, a cathartic, third-act coda that brought our lives full circle and filled our hearts with sober gratitude.
"We were afraid of failing to act with appropriate urgency, of not pulling together even in all of our brokenness before it was too late. 'I don't want to die in this country,' Dad had said when he first showed us the blueprints of a house he hoped to retire in, before the stroke had robbed him of the chance. No. It was too risky, we decided, to be sensible. So we chose to be reckless."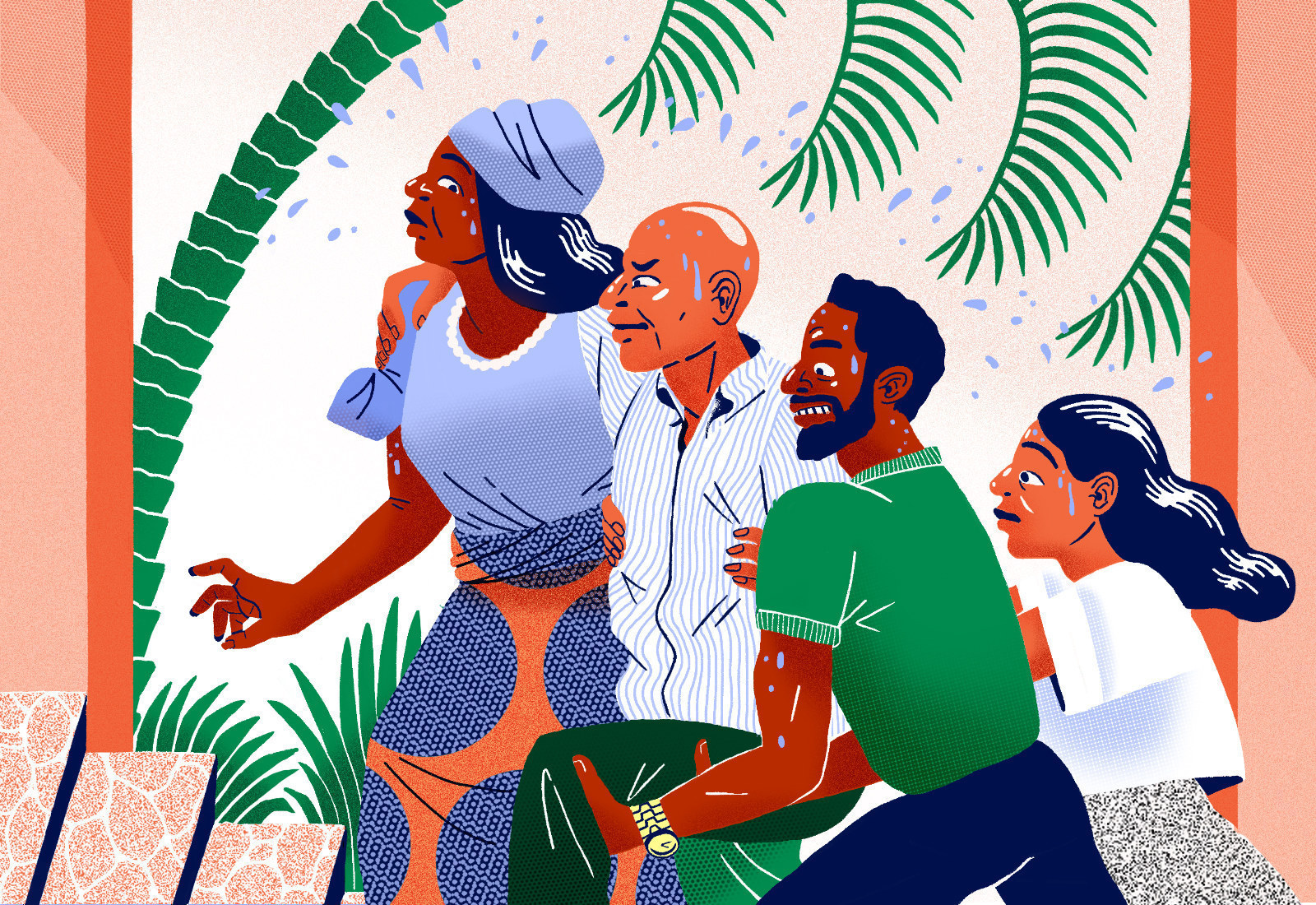 Happy Monday
Meeting your idol can be a very happy affair. Ten-year-old Hannah was particularly ~excited~ to meet her country's prime minister, Justin Trudeau, at an event in Halifax, Nova Scotia. She asked him for a photo and dove in for a big hug, her father told BuzzFeed Canada. Hannah then told Trudeau she's been writing poetry about him since September. She said she's a fan of the prime minister, "because he lets the refugees come to Halifax and Canada and lets them have a better life, and he's so pretty." It was the ultimate bear hug.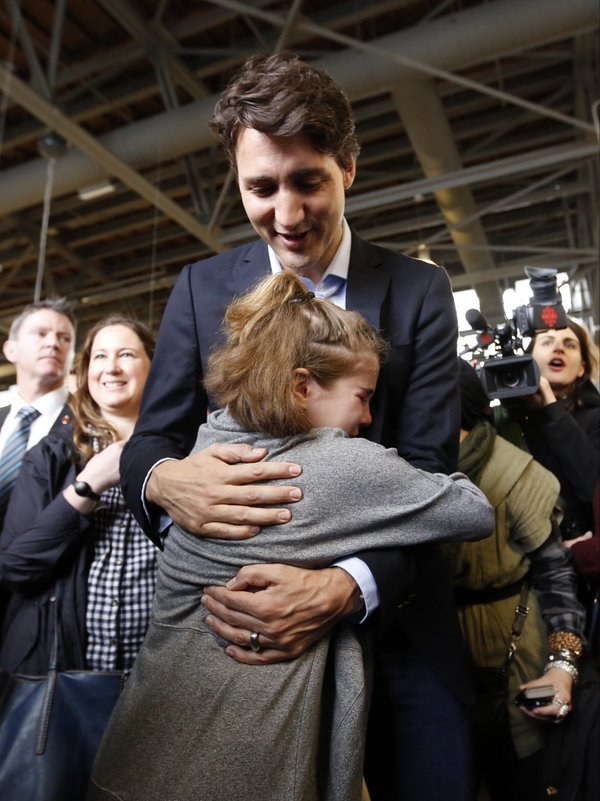 Want a news roundup like this in your inbox every weekday? Enter your email address to sign up now!