HERE ARE THE TOP STORIES
Republican presidential candidate Ted Cruz has picked former rival Carly Fiorina as his running mate.
Candidates generally don't announce a running mate until after they've become the nominee, but after Donald Trump won Tuesday's Republican primaries, his nomination seems more likely than ever. So yesterday, Cruz tried to seize control of the news cycle by announcing his pick for vice president, BuzzFeed News' Rosie Gray writes.
And Fiorina, who endorsed Cruz in March, used her acceptance speech to randomly sing a song for Cruz's two daughters, with whom she said she has become close.
And a little extra.
Democratic candidate Bernie Sanders' campaign will cut hundreds of staffers across the country, Sanders told the New York Times. The move comes after Hillary Clinton defeated him in four out of five states in Tuesday's primaries, BuzzFeed News' Kyle Blaine writes.
And a rare interview with Melania Trump: How an ex-model from Slovenia might make her way to the White House.
WE'RE KEEPING AN EYE ON
Junior doctors in England went on an all-out strike for two days, but there's no peace deal in sight.
They withdrew all services, including emergency care, for the first time in history. But Health Secretary Jeremy Hunt continues to stand firm with his decision to impose the new contract for junior doctors (those in the first 10 years of their career) in August, BuzzFeed News' Laura Silver reports.
The strike was the latest development in a long-running dispute with the government over changes to working hours and pay structures that doctors believe are unsafe for patients and unfair to staff. Throughout the dispute, doctors have maintained they are fighting to protect patient safety rather than score points against the government, Silver writes.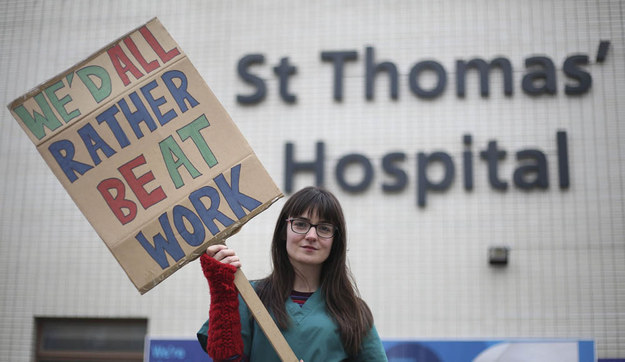 For the latest news and updates, download the BuzzFeed News app for iOS and Android (available in Canadian, UK, Australian, and U.S. app stores).

DID YOU HEAR ABOUT THIS?
These Arab women are making some of the fiercest, funniest videos on YouTube.
When Al-Juhara Sajer, who uses the nickname Jay online, started watching YouTube four years ago, she couldn't find any Arabic-speaking women from the Middle East — so she started her own beauty channel, BuzzFeed News' Alicia Melville-Smith writes.
Her channel now has almost 340,000 subscribers. "I believe girls are turning to YouTube because we understand that we have rights and we can change things," she said.
Between 2014 and 2015, the top four YouTube channels led by women in Saudi Arabia saw an increase in subscribers of more than 200%, according to numbers provided by the company, Melville-Smith reports.
Quick things to know:
And inspiration for dinner tonight
Sometimes, cooking is less about using step-by-step recipes and exact measurements, and more about using whatever ingredients you might have on hand. Here are 20 delicious things you can make without a recipe. No recipe, no problem.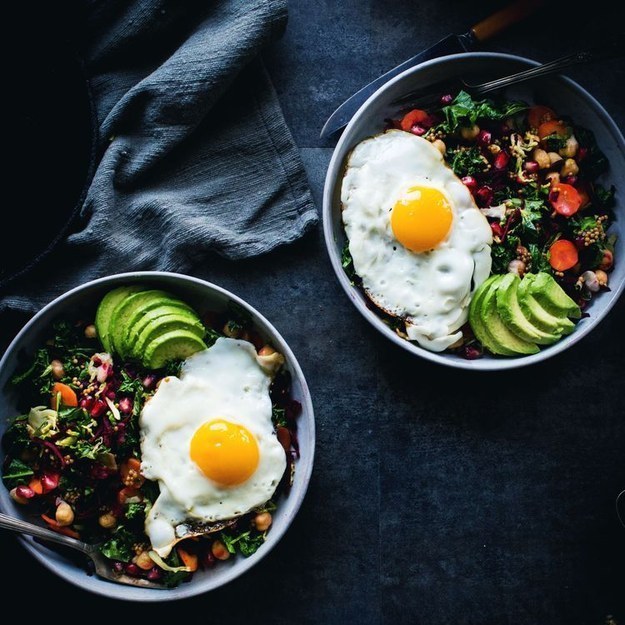 Want a news roundup like this in your inbox every weekday? Enter your email address to sign up now!