HERE ARE THE TOP STORIES
Deadly earthquakes: At least 272 people were killed in Ecuador and at least 32 people died in Japan on Saturday.
Ecuador is in a state of emergency following the quake, which hit the coastal town of Muisne. It was the most severe temblor in the country in decades, BuzzFeed News Jim Dalrymple II reports. Another 2,527 people are believed to have been injured, Ecuador's vice president said.
The chaos in Ecuador came as Japan was still grappling with the aftermath of two quakes, on Thursday and Saturday, that killed dozens of people and caused widespread damage in the southern part of the country, Dalrymple writes. Saturday's earthquake also heavily damaged one of Japan's most famous hot-spring towns.
And a little extra.
The earthquakes in Japan and Ecuador aren't believed to be connected, even though both countries are located on what's called the "Ring of Fire," a seismically active zone surrounding the Pacific Ocean.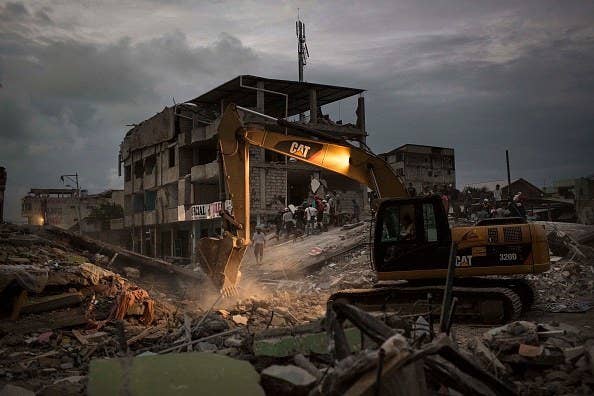 For the latest news and updates, download the BuzzFeed News app for iOS and Android (available in Canadian, UK, Australian, and U.S. app stores).

WE'RE KEEPING AN EYE ON
Brazil is one step closer to impeaching its president, Dilma Rousseff, in the wake of a corruption scandal.
Lawmakers in Brazil's lower house of Congress voted in favor of moving ahead with impeachment — a decision that will now go to the Senate, BuzzFeed News' Claudia Koerner reports.
Rousseff, the first woman president of Brazil, took office in 2011 and won re-election in 2014. Her popularity fell as the country's economy declined and when it came to light that dozens of politicians and the national oil company had laundered $3 billion. Rousseff has denied any wrongdoing.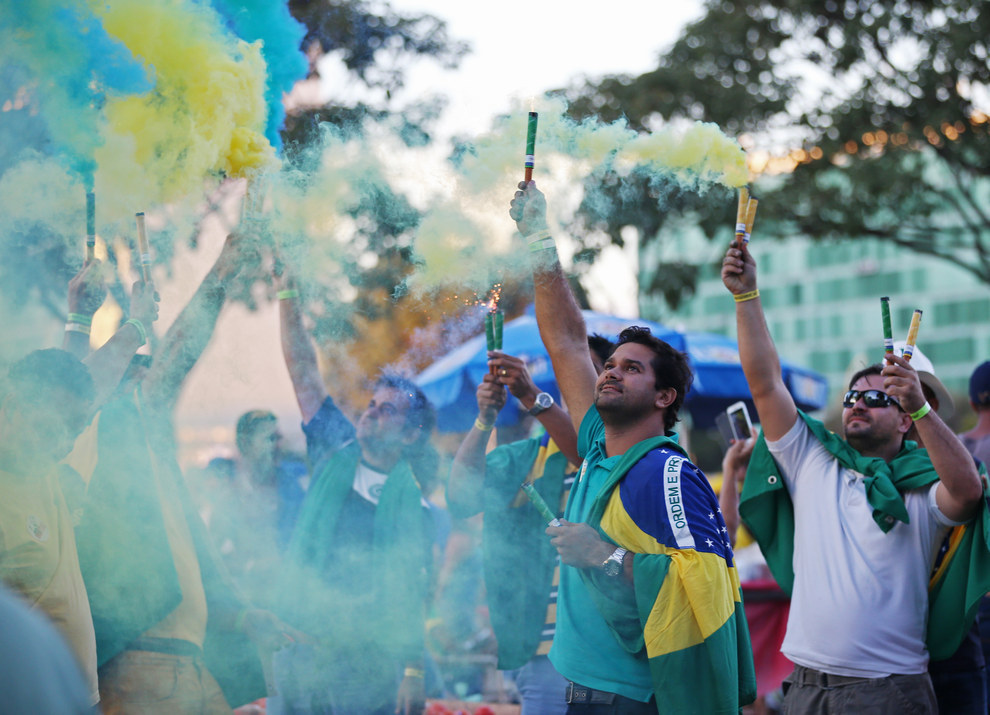 What's next?
The Senate will likely vote on the impeachment in the middle of next month. If approved, Vice President Michel Temer will step in for an interim period. But Temer is also being considered for impeachment after he was named in testimony related to the corruption scandal.
2016 U.S. presidential election: Trump as a boss, Cruz on sex toys, and Sanders at the Vatican.
You're fired! A review of Donald Trump's decadeslong career suggests that the billionaire's dedication to even his closest allies can wear thin.
DID YOU HEAR ABOUT THIS?

At least 239 children seeking asylum in the UK disappeared from care last year. Experts fear traffickers are to blame.
Unaccompanied children seeking asylum continue to arrive in the country in huge numbers. Now interviews with NGOs and lawyers have revealed a catalog of serious concerns over the way trafficked children are safeguarded and what happens when they go missing, Maeve McClenaghan reports for BuzzFeed News and BBC Radio 5.
"Young people are under significant pressure from their traffickers to return to exploitative situations," Tara Topteagarden from the Refugee Council told BuzzFeed News. "Many are left in hostel-like accommodation with no one to talk to or explain what is happening, no access to education, social support, or proper legal advice for weeks or even months at a time."
Disney's strategy of remaking its animated classics is paying off big time.
The Jungle Book opened in the U.S. and Canada this weekend — and brought in $103.6 million at the box office. The almost entirely computer-animated movie is the most successful example yet of Disney's recent strategy of creating extravagantly mounted, seemingly live-action remakes of its classic animated films, BuzzFeed News' Adam Vary writes.
Over the next year two more remakes of classic films are slated to come out: Pete's Dragon in August and Beauty and the Beast in March 2017.
Happy Monday
From cuddling pandas to boxing, Canadian Prime Minister Justin Trudeau seems to have a lot of talents. Last week, he got his nerd on during a visit to an institute for theoretical physics in Ontario. When asked about quantum computing, Trudeau dropped some serious knowledge, explaining the difference between normal computers and quantum states. He Trudid it again.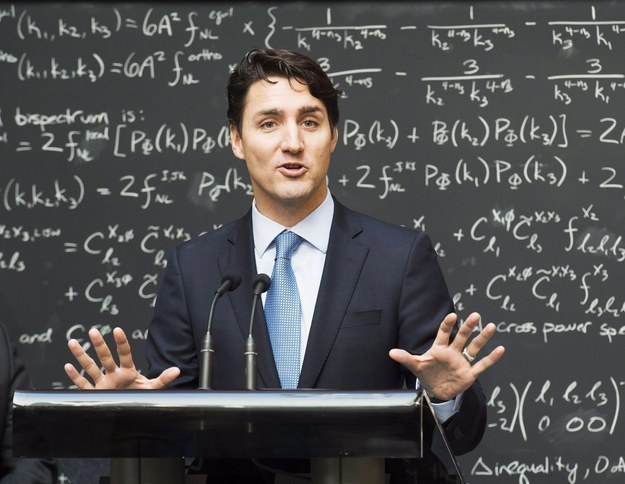 Want a news roundup like this in your inbox every weekday? Enter your email address to sign up now!