What's Going On Around The World Today?
Loretta Lynch has been confirmed as the next U.S. attorney general. A U.S. counterterrorism operation in January accidentally killed two hostages. And today is the 25th anniversary of the Hubble Space Telescope.
HERE ARE THE TOP STORIES
A U.S. counterterrorism operation against al-Qaeda in January accidentally killed two hostages, the White House announced yesterday. The hostages killed were Dr. Warren Weinstein, an American, and Giovanni Lo Porto, an Italian. The operation targeted a compound affiliated with al-Qaeda in the border region of Afghanistan and Pakistan. Speaking yesterday after the announcement, President Obama said the U.S. did not know hostages were in the compound at the time.
Obama also said he takes "full responsibility" for the deaths. "I profoundly regret what happened," he said. He has directed a full review of the incident. Several outlets are reporting that the operation that killed the hostages involved a CIA drone strike. The White House said two other American al-Qaeda members were also killed in U.S. counterterror operations, one in the same incident that killed the hostages and one in a separate operation in January.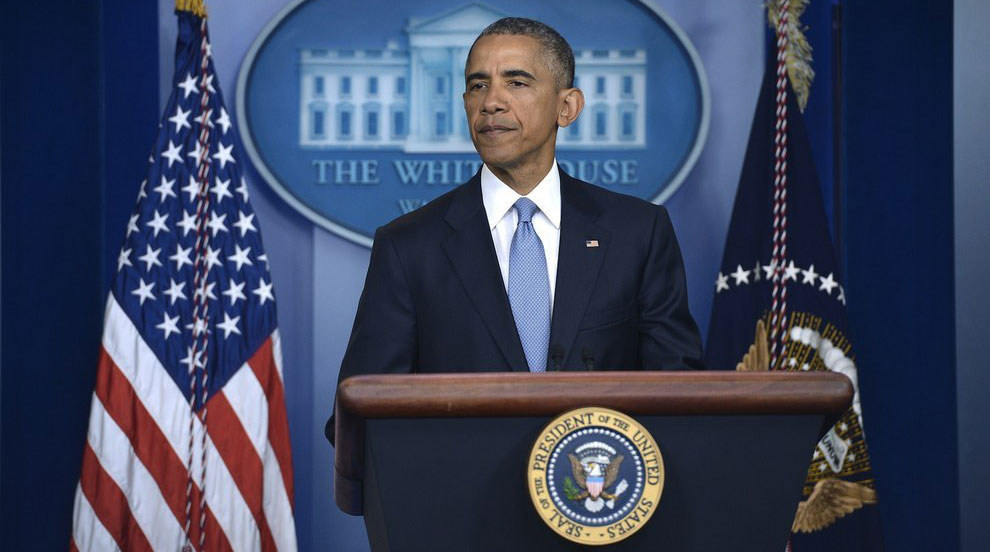 And a little extra. "Since 2002, at least eight Americans have been killed in U.S. drone strikes in Pakistan and Yemen. Only one — Anwar al-Awlaki, a U.S.-born cleric accused of serving as a senior al-Qaeda operative in Yemen — was targeted intentionally," according to the Washington Post. "In Pakistan, unlike elsewhere in the world, the White House permits the CIA to carry out drone strikes without knowing the identities of the people the agency is trying to kill," the New York Times reports.
"Whether the episode might bring a long-delayed public reckoning about targeted killings, long hidden by classification rules, remained uncertain," Scott Shane writes in the New York Times. "Despite the bad reviews overseas, drone strikes remain persistently popular with the American public, with about two-thirds expressing approval in polls," Shane writes.
If you're interested in this story, BuzzFeed News' Gregory Johnsen just published a profile of CIA director John Brennan. "How did the candidate of hope and change turn into the president of secret kill lists, drone strikes hitting civilians, and immunity for torturers? The answer may lie in his relationship with the CIA director," Johnsen writes.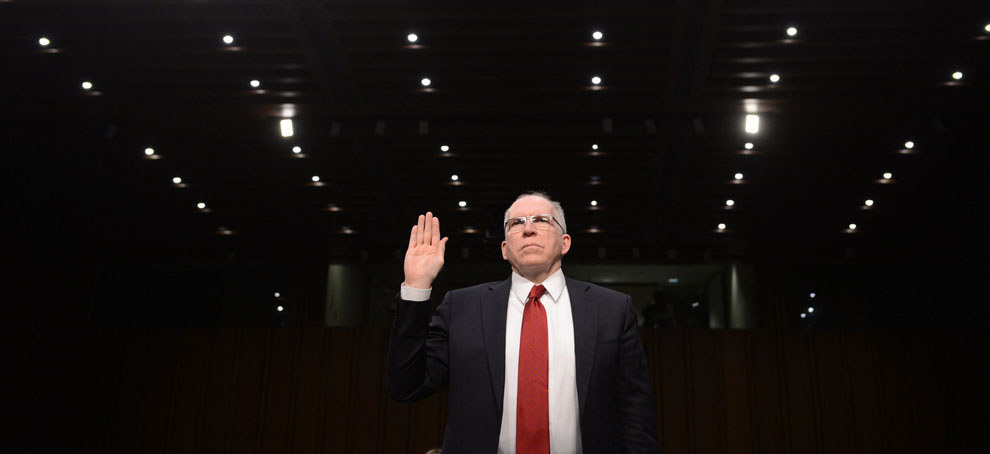 The Senate finally confirmed Loretta Lynch as the next U.S. attorney general — more than five months after President Obama nominated her for the post. Her confirmation was delayed by an abortion provision in a human trafficking bill. Lynch will be the first black woman to serve as the nation's top law enforcement officer, replacing outgoing Attorney General Eric Holder.

Comcast has dropped its proposed $45 billion merger with Time Warner Cable. The news comes after reports of a possible Federal Communications Commission "hearing designation order" on the merger that would have forced the two companies to make a public interest case for their union. If the merger had gone through, the joined companies would have controlled as much as 57% of America's broadband market and just under 30% of pay television, according to the New York Times.
WE'RE KEEPING AN EYE ON
Three more women have accused Bill Cosby of sexual assault. The three women — Janice Baker Kinney, Marcella Tate, and Autumn Burns — went public with their allegations at a press conference yesterday, claiming the 77-year-old comedian had sexually assaulted them during the 1970s and '80s. They join more than 30 other women who have accused Cosby of drugging and sexually assaulting them.
What's next? The women's attorney said they were speaking out now because Cosby, who has consistently denied any wrongdoing since the accusations began, continues to perform on his current tour as though the allegations "mean nothing and should be disregarded," according to Time. The attorney also said protests are being planned for Cosby's next show in Atlanta on May 2.
DID YOU HEAR ABOUT THIS?
Today Armenians will mark the 100th anniversary of the killing of as many as 1.5 million Armenians by the Ottoman Empire. Meanwhile, Turks are celebrating the 100th anniversary of the start of World War I's Battle of Gallipoli. "Turkey traditionally holds the Gallipoli ceremonies on April 25, which falls on Saturday this year. But it is moving up the events by one day to Friday in what critics call a clumsy attempt to overshadow Armenian Remembrance Day," according to NPR.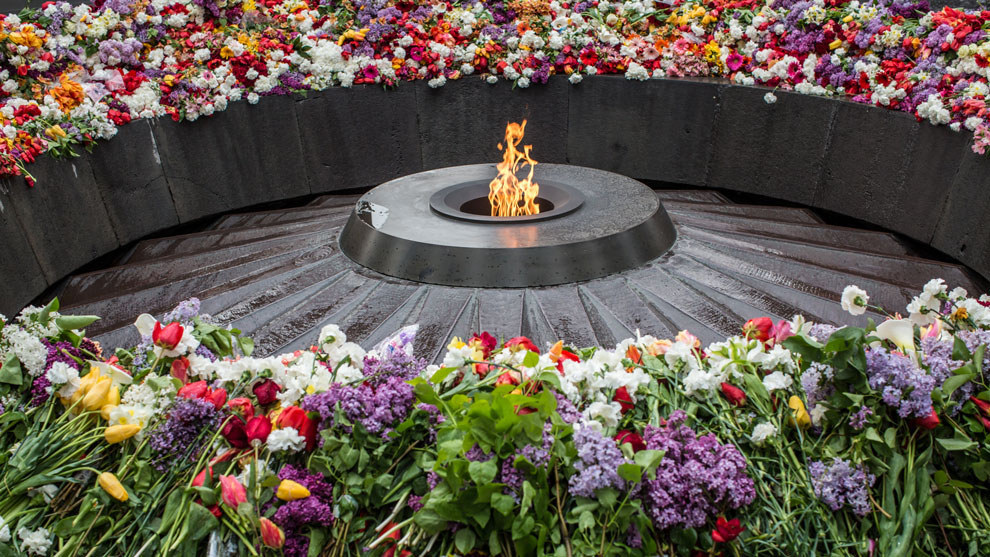 Arizona State University is pioneering a radical rethinking of the freshman year, but it might be inaccessible to some of the people it's aiming to help. ASU's "Global Freshman Academy" provides a year's worth of online courses with no admission requirements and costs nothing but a $45-per-course verification fee. While the program is aimed at students who may struggle to access traditional higher education, it doesn't allow students to use federal financial aid to pay for the credits.
More than 1,000 teens in Texas have been sent to adult jail because they skipped school. This is a result of a Texas truancy system that fines kids who miss school. The overwhelming majority of students charged are poor, and most are black or Hispanic. Many students are being jailed because their families cannot pay the fines from their original truancy charge. The Texas legislature is now debating possible changes to the law following the BuzzFeed News report on the jailings. "You've gotta be kidding me," said state Rep. Harold Dutton Jr., expressing his outrage at the findings.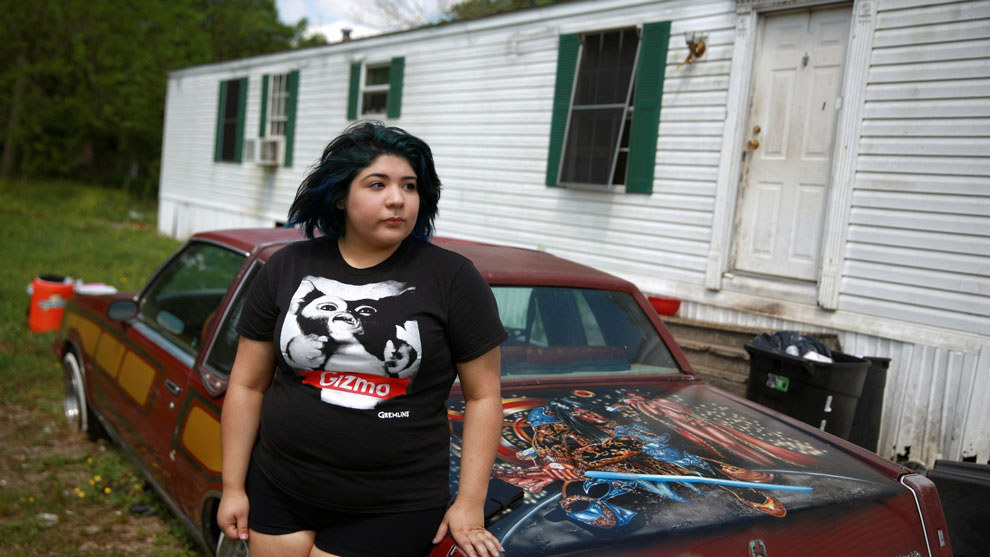 The psychological quirks that make people misunderstand each other. "Try though you might to come across in a certain way to others, people often perceive you in an altogether different way," Emily Esfahani Smith writes in The Atlantic. Smith reviews No One Understands You and What To Do About It by Heidi Grant Halvorson and writes that quirks of human psychology cause "people [to] perceive others in two distinct stages — a fast but flawed stage, and a reflective and deliberative stage."
Quick things to know:
How well you do know what happened in the news this week? Take the BuzzFeed News Quiz!
WEEKEND READS

Our special guest today is BuzzFeed News' Sports Reporter Lindsey Adler, sharing three stories she really liked this week.
Choire Sicha of The Awl writes in the New York Times about Jon Ronson's new book,So You've Been Publicly Shamed. Sicha skillfully explains a flaw in Ronson's premise: Online shaming/bullying has varying effects — and real-life implications — for people of varying gender, race, and sexual orientation. Sicha concludes: "Like almost every other book, then, 'So You've Been Publicly Shamed' would probably have been handled better by a woman."
In New York Magazine, Maureen O'Connor explored the arguments for and against couples therapy for people who are not even married. Is it better to accept that feelings and needs are especially difficult to navigate in the context of a relationship and set yourself up for success? Or does it simply mean they are not the one?
Cord Jefferson's essay on kindness is not new, but should be required for periodical consumption. It is much easier to be closed-off and defensive than it is kind and vulnerable, but to what value? Jefferson writes of a conversation he had with his mother when he was young: "I watched a woman who had come up against so much malice in her life attempt to make sense of it for someone else."
HAPPY FRIDAY
Today is the 25th anniversary of the Hubble Space Telescope! The telescope's cameras take individual images for different wavelengths of light and then astronomers combine them to create space images — which continue to marvel and educate to this day. Amazing.