HERE ARE THE TOP STORIES
Donald Trump gave his kids a big stake in a huge government deal, a document obtained by BuzzFeed News shows.
Trump has a massive business deal underway with the US government: a luxury hotel in the iconic Old Post Office building a few blocks from the White House. But key parts of that deal — including who exactly owns it and how much money Trump actually invested — have remained secret.
BuzzFeed News obtained a key document that shows how the Republican nominee took control of the taxpayer-owned landmark with only a $2.4 million equity investment. It also gives a glimpse into how Trump channels money to his children. It indicates that the candidate gave Ivanka, Donald Jr., and Eric more than 22% of the federal project.
Financial experts said the new record raises questions as to whether the government ensured Trump had enough capital at that time to cushion taxpayers if the project hit hard times or tanked.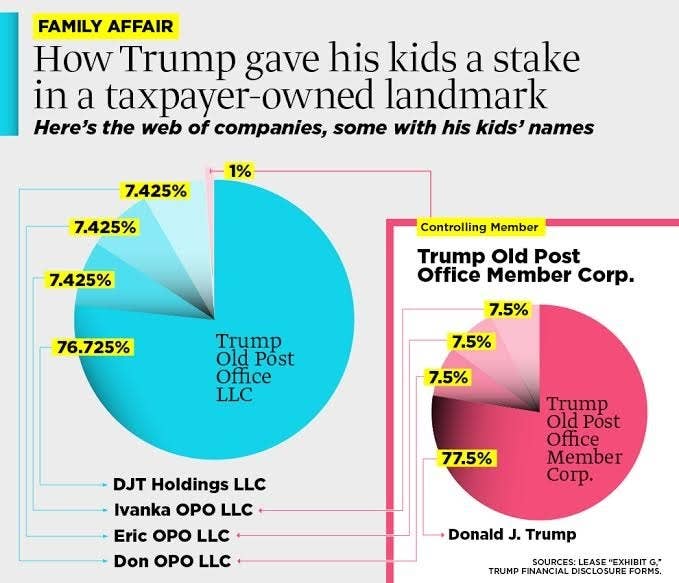 And a little extra.
President Barack Obama said Trump keeps proving "he's unfit to serve as president" and called on Republicans to withdraw their endorsements after Trump attacked the family of a slain Army Capt. Humayun S.M. Khan. The soldier's father, Khizr, asked Republican leaders on Tuesday to "disown" Trump. Trump responded to Obama's "failed leadership" on Facebook.
Army Sergeant Angela Annette McIntyre, who served with Humayun Khan in Iraq, told BuzzFeed News that because of the controversy, she will not vote for Trump.
And in a clear sign of Republican Party disunity, Trump took the extraordinary step of refusing to endorse House Speaker Paul Ryan in his congressional primary next week — and he did so by using Ryan's own words against him.
WE'RE KEEPING AN EYE ON
A Syrian teenager who pushed a sinking boat to the coast will compete in the Olympic Games in Rio.
Yusra Mardini, an 18-year-old Syrian refugee, was quite literally forced to swim for her life after the boat on which she was heading for Europe started to sink. Mardini had two options: Try to save just herself, or put her life at risk and try to rescue everyone else onboard. The choice was easy — she ended up pushing the boat for three hours together with her sister.
After arriving in Berlin, Mardini joined a sports club where she impressed her coach. And then the International Olympic Committee decided to allow, for the first time, a team made up of refugees to compete in Rio de Janeiro — and Mardini was chosen as one of 43 refugees to compete in the Olympic Games this summer.

More Olympics
The opening ceremony begins Friday, Aug. 5. Click here for more Olympics content.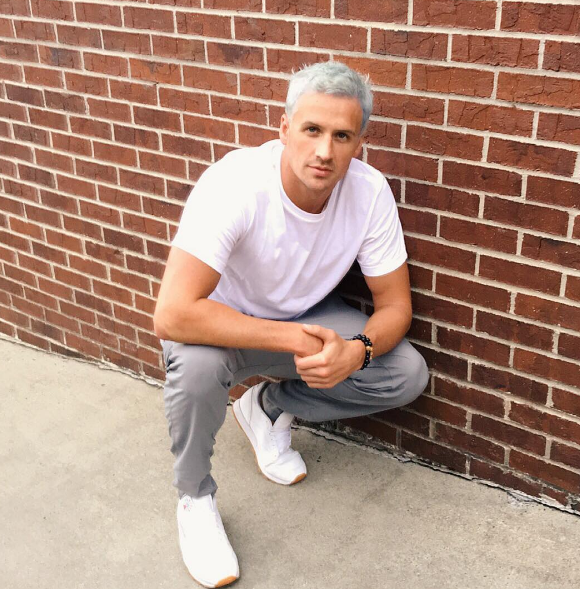 DID YOU HEAR ABOUT THIS?

How Suicide Squad uses and abuses Harley Quinn (and, TBH, most of its female characters).
Harley Quinn (played by Margot Robbie), the traditionally harlequin-styled girlfriend and sidekick in villainy of the Joker (played by Jared Leto), is a fan favorite who's been unshackled from her psychotic puddin' for some time in the spotlight in the new DC Comics–based movie.
Suicide Squad is a movie about criminals and miscreants that makes surface gestures toward upsetting superheroic expectations, that turns out to be thuddingly retrograde in its choices. Its characters are supposedly hardened, selfish outcasts who nevertheless declare themselves family faster than a bunch of tenderhearted fourth-graders at summer camp. Its plot is maddeningly circular, with the Suicide Squad getting activated to fight a frustratingly silly-looking antagonist who wouldn't be around if someone hadn't tried to put together the Suicide Squad. BuzzFeed's Alison Willmore has the full review of the movie.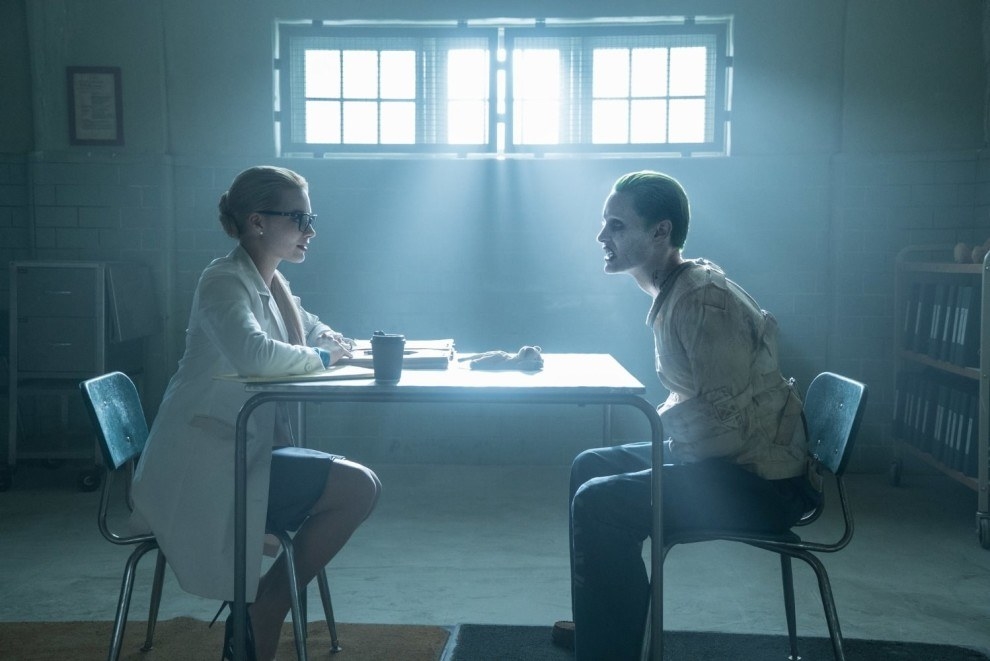 QUICK THINGS TO KNOW
Happy Wednesday
Oh hey, Cola. This 1-year-old puppy lost parts of his front legs in a machete attack. But he recently got new prosthetic ones thanks to the Soi Dog Foundation in Thailand. He's now learning to walk again and he couldn't be happier. Way to go, Cola, you're a very lucky dog.
Want a news roundup like this in your inbox every weekday? Enter your email address to sign up now!