HERE ARE THE TOP STORIES
US election update: The fallout from Trump's comments about the Khan family continues and he called Clinton "the devil."
Trump again addressed the controversy involving the family of a fallen Muslim US soldier, saying the man's father, Khizr Khan, was bothered by Trump's position on border security, specifically his promise to keep radical Islamist terrorists from entering the country. Former Republican presidential nominee Sen. John McCain slammed Trump for "disparaging" the Khan family.
At a rally in Pennsylvania, Trump had this to say about Bernie Sanders backing former rival Clinton: "If he would've just not done anything, just go home, go to sleep, relax, he would've been a hero, but he made a deal with the devil — she's the devil."
Memos obtained by BuzzFeed News show how tenuous Trump's connection was to his party's religious base at the start of this election. The Republican nominee defended making many of his products overseas — while attacking other companies for doing the same — saying he's "doing the market." And Clinton is hosting a campaign fundraiser at a hacker convention.
Trump and Russia

Trump has found himself under attack by Democrats as well as Republicans for praising Russian President Vladimir Putin, especially after Russia's suspected involvement in the hacking of the Democratic National Committee's servers.
Trump praised Putin in 2013 for his New York Times op-ed in which he criticized President Barack Obama's use of the phrase "American exceptionalism." And in a 2014 interview, Trump said Russia's invasion of Ukraine was "so smart."
Vox explains why, when it comes to Russia, "Trump's idea of 'strength' is astonishingly dangerous."
WE'RE KEEPING AN EYE ON
Florida now has 14 Zika cases from local mosquitoes.
An investigation of mosquitoes in Miami that gave people Zika has revealed 10 new cases, Florida Gov. Rick Scott said on Monday, bringing the total number of domestic US cases to 14.
"Local transmissions are still only occurring in the same square mile area of Miami," Scott said.
What's next?
Scott requested federal assistance to stem a wider outbreak. The state had originally announced the suspected local Zika cases two weeks ago, confirming them only on Friday, and had delayed asking for a Centers for Disease Control and Prevention emergency team until Monday.
DID YOU HEAR ABOUT THIS?
Kesha is dropping her sexual assault lawsuit against music producer Dr. Luke in an effort to restart her career.
The "Tik Tok" singer, who hasn't released a new album in nearly four years, submitted 28 new songs to Dr. Luke's record label, her attorney told BuzzFeed News. Kesha has been locked in a legal battle with Dr. Luke as she tries to get out of an exclusive multi-record deal, arguing that she can no longer work with a man she claims drugged and sexually assaulted her.
Earlier this year, a New York judge denied Kesha's request to be released from her current contract, ruling that doing so would cause irreparable harm to the record labels involved, a decision she appealed. And for more background: Here's how Kesha's legal fight with Dr. Luke unfolded.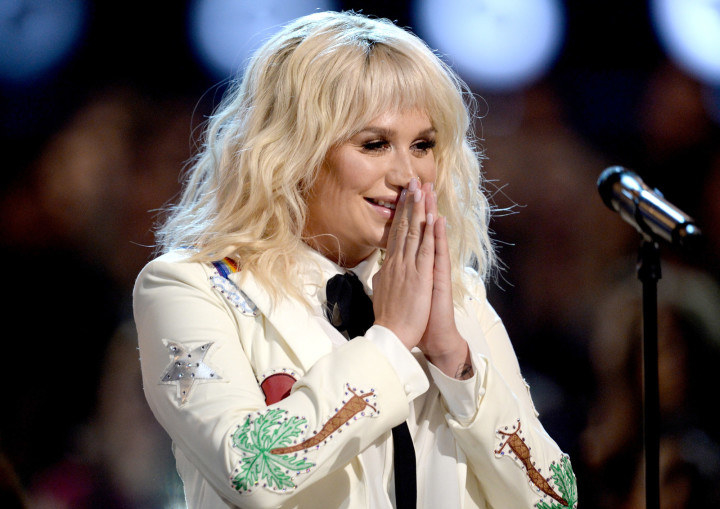 Want a news roundup like this in your inbox every weekday? Enter your email address to sign up now!