HERE ARE THE TOP STORIES
The UK gets a new prime minister today. Theresa May — the country's second female PM — is set to take over from David Cameron.
By evening local time, the Cameron will have moved out of 10 Downing Street. May said she will provide "strong" leadership in a post-Brexit Britain.
Meanwhile, the opposition Labour party is dealing with its own divisions. Leader Jeremy Corbyn has refused to resign and two members of parliament — Angela Eagle and Owen Smith — have announced their own bids for the leadership.
Here's a look back at Cameron's political legacy and six years of his iconic shoes. And if the media wrote about May's husband the way they write about Samantha Cameron, this is what it would look like.
President Barack Obama spoke about race and policing at a memorial in Dallas.
Speaking at a memorial service for five slain officers on Tuesday, the president sought to bridge the gap between police officers doing a difficult job in dangerous neighborhoods and protesters outraged over videos of cops shooting and killing black people in America.
"I know that Americans are struggling right now with what we've witnessed over the past week," he said, referencing the fatal shootings by police of Alton Sterling and Philando Castile. "The protests. Then the targeting of police by the shooter here. An act not just of demented violence but of racial hatred. All that's left us wounded and angry. And hurt."
And a little extra.

Former President George W. Bush, in a rare public address since he left office, said "the nation grieves, but those of us that love Dallas, and call it home, have had five deaths in the family."
U.S. presidential election: Bernie Sanders has (finally) endorsed former rival Hillary Clinton, effectively ending his grassroots campaign.
The Vermont senator delivered a long-awaited endorsement of Clinton's presidential bid on Tuesday, ending their months of contentious campaigning. "Secretary Clinton has won the Democratic nominating process and I congratulate her for that," Sanders said in New Hampshire Tuesday.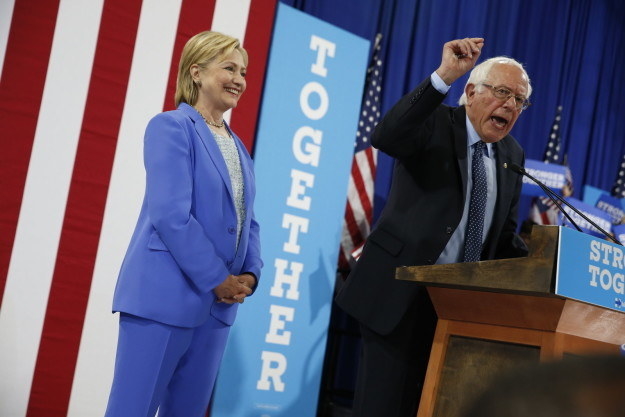 DID YOU HEAR ABOUT THIS?

This is how Europe's rules discriminate against Afghan refugees.
As Europe struggles to handle its refugee crisis, people running from the 14 year-long war in Afghanistan find themselves left on the outside as politicians tacitly prioritize people fleeing Syria, BuzzFeed News' Jina Moore reports from Lesbos, Greece.
As policies and statistics across Europe are making clear, it's getting harder and harder for Afghans to be seen as "real refugees," Moore writes.
"They prioritize the Syrians, like they're the ones with real problems," Diba Ayoubi, an Afghan refugee, told BuzzFeed News.
The "Jungle" refugee camp in Calais, France, will be demolished, the town's mayor says.
Natacha Bouchart said she wanted to see the northern half of the camp, which houses around 4,500 migrants, dismantled as soon as possible. The southern half was torn down earlier this year.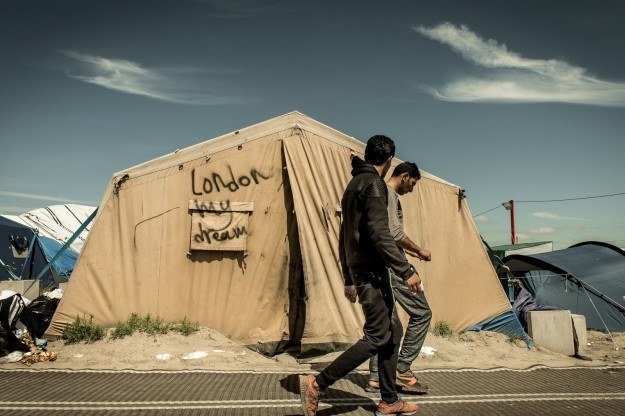 Want a news roundup like this in your inbox every weekday? Enter your email address to sign up now!