HERE ARE THE TOP STORIES
Theresa May is Britain's new prime minister.
May — the UK's second female prime minister, after Margaret Thatcher — was formally appointed after a half-hour meeting with the Queen at Buckingham Palace on Wednesday, BuzzFeed UK's Emily Ashton writes.
The Conservative member of Parliament took over the reins from David Cameron, who resigned after six years in office following the Brexit vote in the European Union referendum three weeks ago.
Outside her new home in Downing Street, May pledged to fight against "burning injustice" and govern for everyone, "not for the privileged few."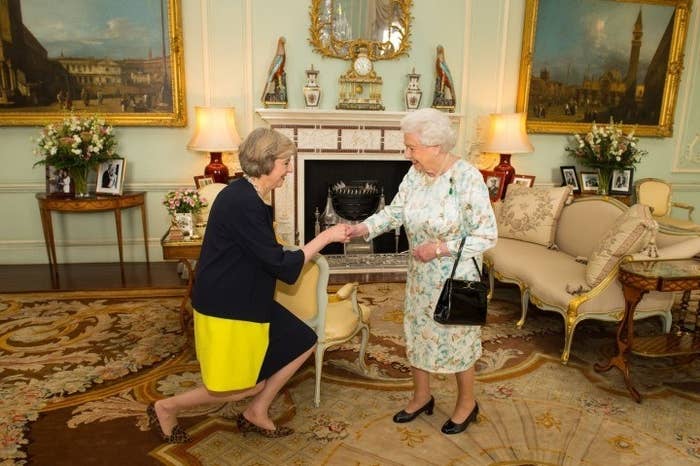 And that's not all.
May appointed former London mayor and her long-time rival Boris Johnson as foreign secretary (Britain's most senior diplomat) hours after becoming prime minister.
Less than two weeks after it looked as if Johnson's political career was over, the gaffe-prone politician unexpectedly landed his first cabinet position. The appointment is a triumph for Johnson, who led the Leave referendum campaign but whose personal PM ambitions were thwarted after he was forced to quit his leadership bid.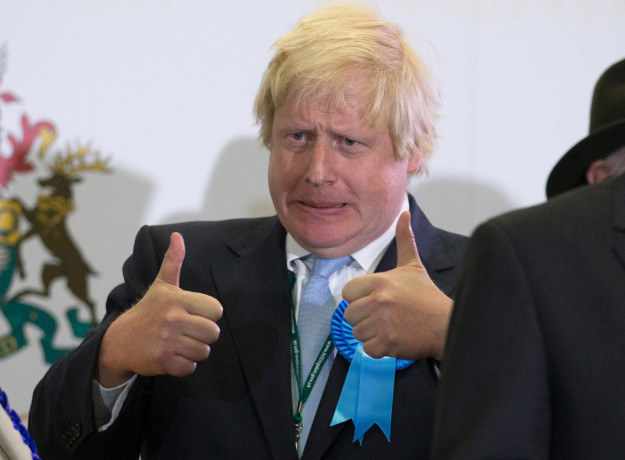 Americans, here's a handy breakdown on May. A look at May's arrival in Downing Street as seen through Pokémon Go. A short list of times Britain's new foreign secretary was the best diplomat ever. And some entertaining pictures of him.
WE'RE KEEPING AN EYE ON
2016 presidential election: Donald Trump is seeking $10 million from former campaign consultant Sam Nunberg for allegedly leaking confidential information.
The presumptive Republican presidential nominee says Nunberg leaked information about the campaign to various outlets in a "calculated, willful, and malicious scheme," despite signing a nondisclosure agreement, BuzzFeed News writes.
In the confidentiality agreement, Nunberg agreed never to publicly "demean or disparage" Donald Trump, his companies, his family, or his family's companies.
"Everything they're complaining about is factually false," said Nunberg's lawyer, Andrew Miltenberg. "We deny leaking anything."
DID YOU HEAR ABOUT THIS?
Cory Booker gets vetted, by himself.
The 47-year-old New Jersey senator and former Newark, New Jersey, mayor has never fit the regular profile of a politician. He's a Stanford football player who quoted poetry in his campus newspaper column; a black Baptist who led the Oxford Jewish club; a suburban-born Yale Law grad with a relentless passion for a city that didn't always love him back, BuzzFeed News' Ruby Cramer writes.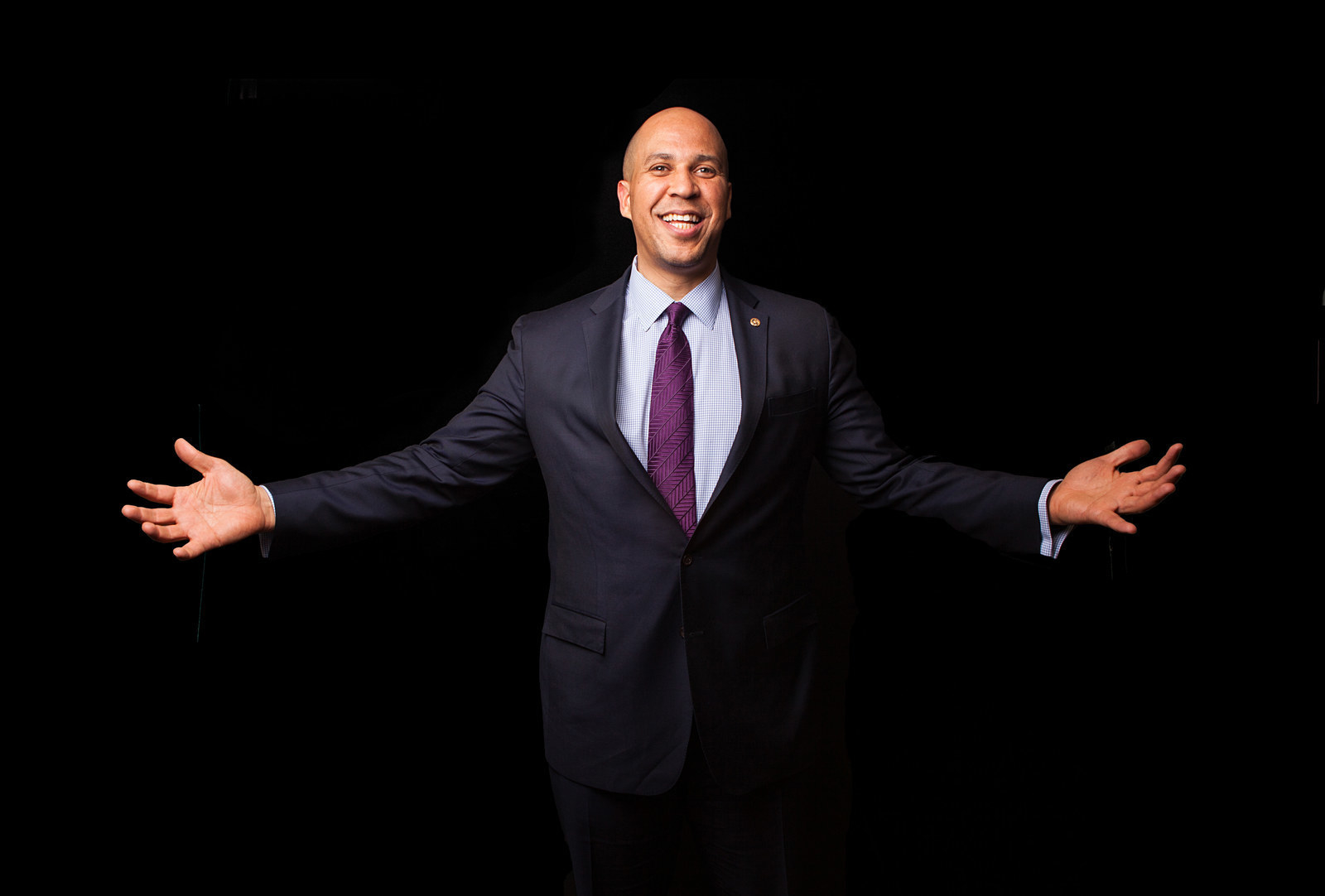 Pokémon Go is making people exercise more often, and we have the receipts.
BuzzFeed News asked a handful of fitness-tracking companies to share data about user activity patterns, and they reported seeing quite an increase since the game's release. Meanwhile, Pokémon Go players are crashing their cars, and hanging out in cemeteries, and entire towns are feuding over the game.
So, apparently you can catch yourself a Meowth inside Jerusalem's presidential residence. These photos show how Pokémon Go is changing the world. And after a week of FOMO, people in the UK can officially download Pokémon Go.
Quick things to know:
Brazil will receive more than 100 foreign intelligence officials to monitor and thwart potential threats and risks during the Olympic Games, amid reports of a plot to attack Olympians. (BuzzFeed News)

#BlackLivesMatter: Starbucks customers found a creative way of raising awareness of the disproportionate number of black people killed at the hands of police officers. (BuzzFeed News) The 15-year-old son of Alton Sterling called for demonstrations in the name of his father to continue, but in "the right way. Protest and peace, not guns, not drugs, not alcohol." (BuzzFeed News) The American Civil Liberties Union is suing the Baton Rouge Police Department, alleging that officers used excessive force against protesters. (BuzzFeed News) And NBA players delivered a powerful message about gun violence and racial justice at the ESPYs. (BuzzFeed News)

Here's the first photo NASA's Juno spacecraft took once it successfully entered Jupiter's orbit. (BuzzFeed News)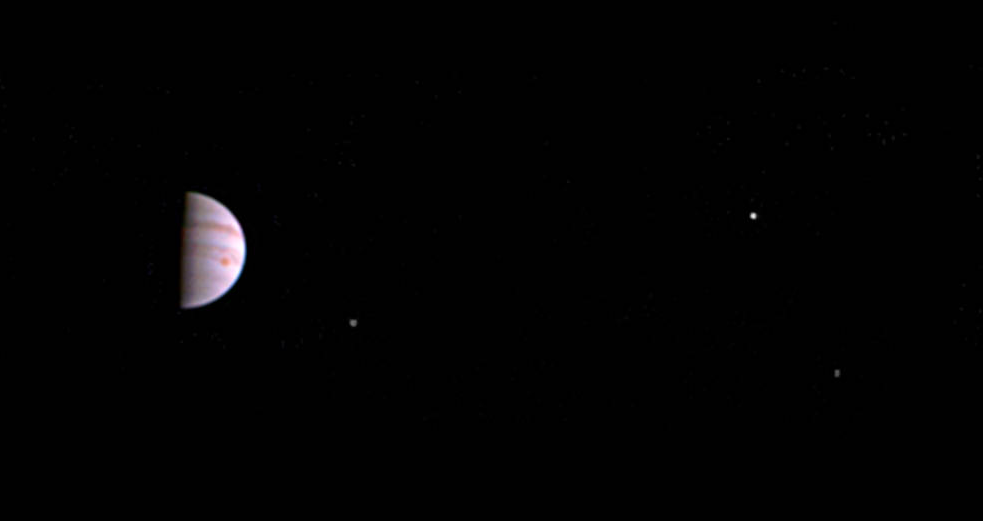 Want a news roundup like this in your inbox every weekday? Enter your email address to sign up now!