Here's A Quick Roundup Of Today's News
The NCAA men's basketball tournament is set amid hearings over player compensation. There's an upcoming municipal election in Ferguson and a possible recall of the city's mayor. And a sled dog isn't letting blindness stop her from glory.
HERE ARE THE TOP STORIES
A man has been arrested in connection with the shooting of two Ferguson police officers at a protest last week. Jeffrey Williams, 20, was charged on Sunday with two counts of first-degree assault. Williams confessed to the shooting, but maintained that he was not aiming at the officers. Authorities said he had attended the protest that was taking place Wednesday night and into the early hours of Thursday, when the officers were shot, but he maintains the shooting was related to another dispute unrelated to the protest. The officers suffered serious but non-fatal injuries. Both have since been treated and released from the hospital.
And a little extra. Ferguson will vote in a municipal election on April 7 — the city's first election since a white police officer shot unarmed black teenager Michael Brown in August. Four of the candidates for city council are black; the city has had only three black council candidates in the past 120 years. The city council can play a major role in shaping Ferguson's recovery and future, BuzzFeed News' Jim Dalrymple II reports from Ferguson.
Ferguson's mayor also faces a possible recall. Five anonymous residents filed a petition asking Mayor James Knowles to resign. They need 15% of the city's registered voters to sign the petition within 60 days to force a special election. The petition comes in the wake of the resignations of Ferguson's police chief and city manager.
The death toll is expected to rise after Cyclone Pam hit Vanuatu on Friday and Saturday. Eight people have been confirmed dead, at least 20 are injured and thousands are homeless. The Pacific island chain's government said the category 5 storm is the worst disaster in the nation's history, The Guardian reports. President Baldwin Lonsdale said he fears "the very, very, very worst" damage is in the country's remote outer islands.
WE'RE KEEPING AN EYE ON
The NCAA men's basketball tournament field is set. The top four seeds are Kentucky, Villanova, Duke, and Wisconsin. Kentucky is undefeated so far this year. If Kentucky wins the tournament, the team will finish the season 40-0, making for the first perfect season since Indiana in 1976. The field for the women's tournament will be announced tonight. And thanks to the Washington Post, you can get your March Madness on with school-specific emojis.
What's next? Your co-workers will be distracted by college basketball starting on Thursday, when the men's tournament begins. Meanwhile, a panel of federal judges will hear arguments this week about whether the NCAA's policy of not paying its players violates antitrust laws. There's a lot of money in college sports, but not for the players (except for their scholarships). Duke basketball coach Mike Krzyzewski made $9.7 million last year, and TV deals during the tournament are worth millions.
"Killed them all, of course." Those words were spoken by Robert Durst — an estranged member of a wealthy New York real estate family who has been suspected in three deaths since 1982 — in the final episode of "The Jinx," the HBO documentary about him. It aired Sunday night, a day after Durst was arrested in New Orleans for the 2000 death of his friend in Los Angeles. The "killed them all" comment was captured when Durst was being interviewed for the documentary and, still wearing his wireless mic, went to the bathroom and started whispering to himself. BuzzFeed News' Kate Aurthur has more on Durst and "The Jinx."
What's next? Durst's lawyer says he will plead not guilty. Some legal experts who talked to The New York Times questioned whether Durst's seemingly incriminating comment will be admissible in court since "he was alone and had an expectation of privacy."
DID YOU HEAR ABOUT THIS?
Protesters marched in Brazil on Sunday against government corruption. More than a million protesters marched in cities all over the country to express disenchantment with President Dilma Rousseff, who has been linked to a bribery scandal. Several legislators in Rousseff's administration have been accused of using money from state-run oil company Petrobas, which she had chaired, during the 2010 election campaign. Prosecutors are calling it the biggest corruption case ever uncovered in Brazil, Bloomberg's David Biller reports. Brazilians are currently facing tough economic conditions, underscored by higher taxes and prices on government-regulated items like gasoline.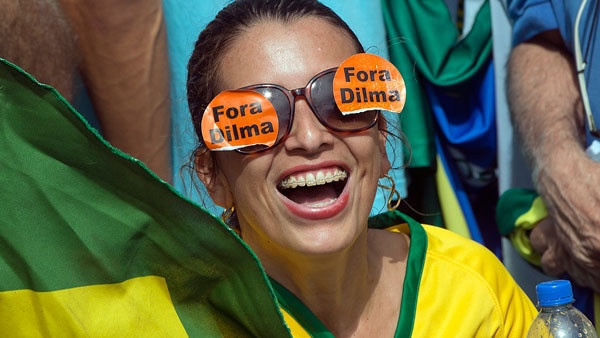 Russian President Vladimir Putin has made his first public appearance in over a week. Putin reemerged in public for a meeting in St. Petersburg with the president of Kyrgyzstan, Almazbek Atambayev, The Telegraph reports. The absence is uncharacteristic for Putin, prompting rumors that he had the flu to his death. Putin isn't likely to provide an explanation for his prolonged departure from public eye, telling reporters on Monday: "It would be boring without gossip."
The way Dzhokhar Tsarnaev's tweets are being used in the Boston bombing trial is very dangerous, Fusion's Natasha Lennard argues. The prosecution is using Tsarnaev's social media posts that quote pop songs, which contain provocative language, as evidence of extremism. "A precedent in which unremarkable cultural references are cited as evidence of terrorist machinations should make us all nervous," Lennard writes, adding that this approach criminalizes speech, which even if violent, should be protected.
How a mother's cancer taught the true meaning of beauty. "When I was 12, my mom asked me and my sister to shave her head after she had chemo. She was still beautiful, even if she couldn't see it for herself," BuzzFeed's Kirsten King writes.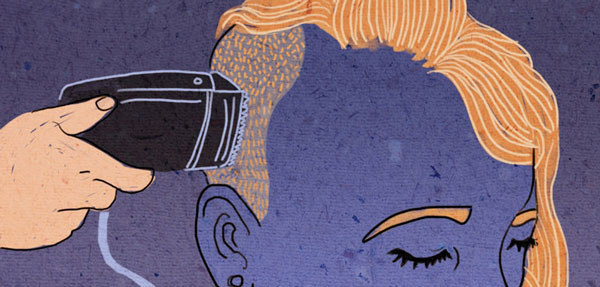 A Tinder robot is being used to promote a movie. A Tinder user who was in Austin for film and music festival South by Southwest on Saturday was tricked by an advertisement for a movie. The Tinder bot asked a series of questions including "Have you ever been in love?" and "What makes you human?" before sending users to an Instagram account promoting Ex Machina, a sci-fi film about artificial intelligence, which premiered at SXSW.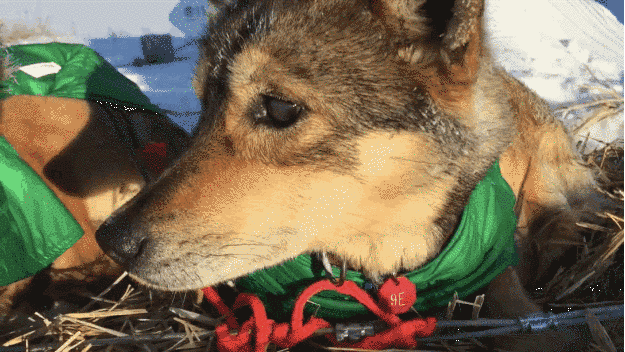 Want a news roundup like this in your inbox every weekday? Enter your email address to sign up now!
Correction: Russian President Vladimir Putin made his first public appearance after 11 days at the Konstantinovsky Palace in St. Petersburg, Russia. An earlier version of this newsletter incorrectly stated that he made the appearance at the Kremlin, which is in Moscow.