WE'RE KEEPING AN EYE ON
"Donald Trump is the president of gossip."
"In his trashy gossip threat at a television host Friday, President Donald Trump showed he isn't playing by any known political rules," writes BuzzFeed's Anne Helen Petersen.
It started Thursday when Trump wrote two tweets that attracted near-universal scorn. "I heard poorly rated @Morning_Joe speaks badly of me (don't watch anymore). Then how come low I.Q. Crazy Mika, along with Psycho Joe, came… ...to Mar-a-Lago 3 nights in a row around New Year's Eve, and insisted on joining me. She was bleeding badly from a face-lift. I said no!"
In response, Mika Brzezinski and Joe Scarborough, the hosts of MSNBC's Morning Joe, penned an op-ed for the Washington Post titled "Donald Trump is not well." Trump's attempt to manipulate the threat of scandal against the hosts is a classic gossip trick. The best way to understand Trump has always been to think of him as an old-school celebrity, following archaic but often effective rules for generating and deflecting attention and publicity.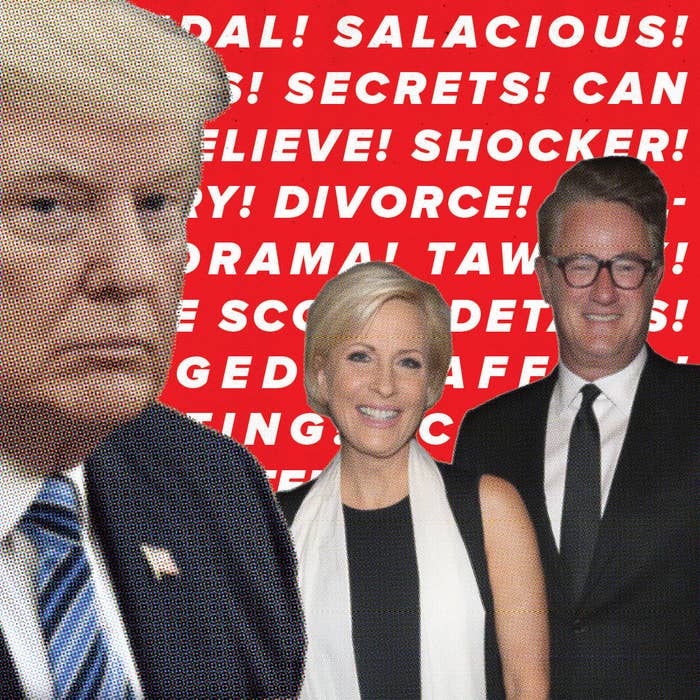 Trump vs. the media
Trump tweeted a video on Sunday of himself beating up the CNN logo. The clip, an edited version of his 2007 appearance on WrestleMania, first circulated on Reddit's r/The_Donald, which has become a hub for followers of far-right ideologies and fervent Trump supporters. It's not clear how the president became aware of it.
CNN replied to Trump's tweet with White House spokesperson Sarah Huckabee Sanders' claim from Thursday that he's never advocated violence. Later the network called Trump's tweet "juvenile behavior far below the dignity of his office."
The White House wants the media to talk about policy, but Trump only wants to talk about the media. His one consistent message: Destroy the media.

DID YOU HEAR ABOUT THIS?
There's an expansive world of (legal) online streaming.
In less than a decade, Netflix, Hulu, and Amazon Prime Video have become so central to popular culture that, for many, they've replaced broadcast TV networks as the new Big Three — the core trinity of content delivery for millions of cord-cutting viewers.
The world of digital streaming, however, expands far beyond the scope of these three services. Just about every broadcast and cable network also has its own streaming service (never to be outdone, HBO has two), and the major sports leagues all have their own as well.
To help make sense of it all, BuzzFeed News' Adam B. Vary gives you a small sampling of services available within the current streaming landscape, along with how much they cost and what devices you need to watch them.