The World Is Getting Hotter And Other Things You Need To Know
July was the world's hottest month on record. Alexis Tsipras, Greece's prime minister, resigned and called for snap elections after his party fell apart. And we can't promise you won't waste lots of time today making your own selfie GIFs.
HERE ARE THE TOP STORIES
Greek Prime Minister Alexis Tsipras resigned and called for new elections after his party split over the country's bailout.
In a national address, Tsipras, whose leftist Syriza party was elected on an anti-austerity campaign just this January, said he would resign. "The political mandate of the January 25 elections has exhausted its limits and now the Greek people have to have their say," he said.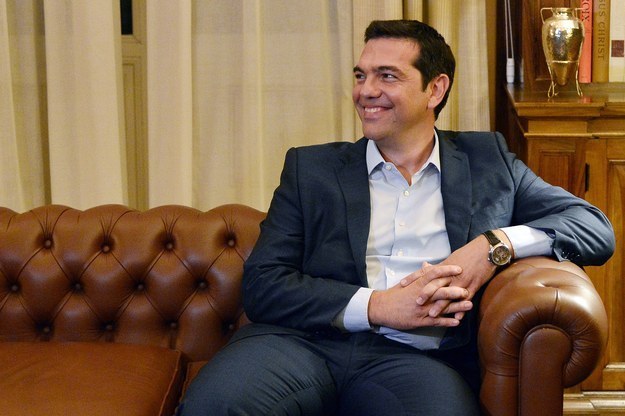 Tsipras' resignation is more of a procedural move to trigger an election "to decide whether he and his Syriza party should be returned to power with a new mandate, according to the New York Times. It'll also allow him to "capitalize on his popularity with voters" before the required cuts and tax increases of the new bailout go into effect and "return to power in a stronger position without anti-bailout rebels in Syriza to slow him down," according to Reuters.
Reports suggest the election may be on September 20 and Tsipras is widely expected to win.
And a little extra.

The early election, or snap election, is Tsipras' effort to consolidate power following a rebellion within his party. The prime minister effectively lost his parliamentary majority last Friday when a third of his Syriza party rejected a new 86 billion euro bailout, due to the austerity measures tied to it. The vote passed with support from opposition parties. Twenty-five far left Syriza members officially broke away and started a new party, the parliament's deputy speaker announced today, BuzzFeed News' Francis Whittaker writes.
For more, we recommend this quick backgrounder on Greece's "financial odyssey" from Bloomberg and this explainer from the New York Times.
Macedonia declared a state of emergency after being overwhelmed by a surge of migrants.
Almost 42,000 refugees fleeing wars in Iraq and Syria have entered the tiny Balkan nation in the past two months. Yesterday, Macedonia, along with Britain and France, announced "added security measures to address the biggest movement of refugees and migrants seen here since the aftermath of World War II," the New York Times writes.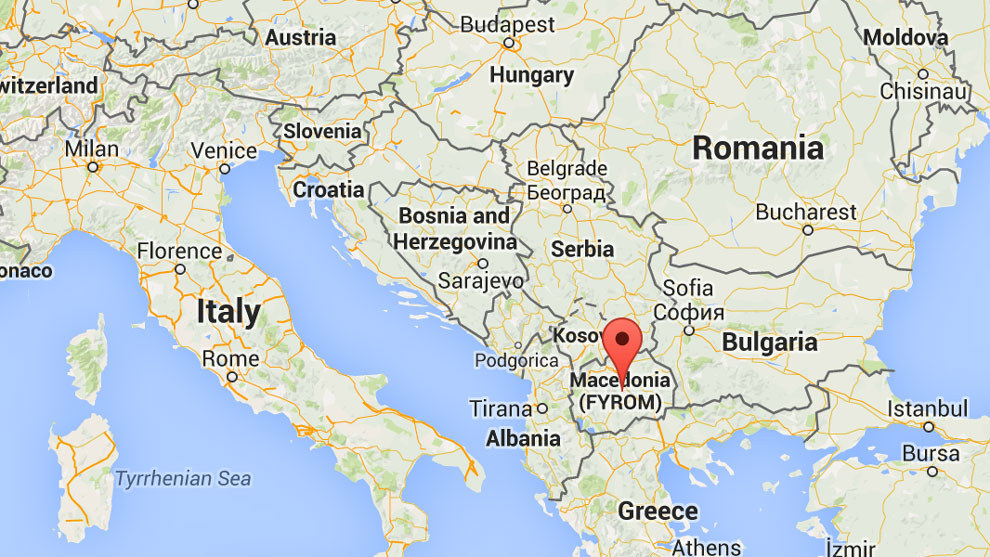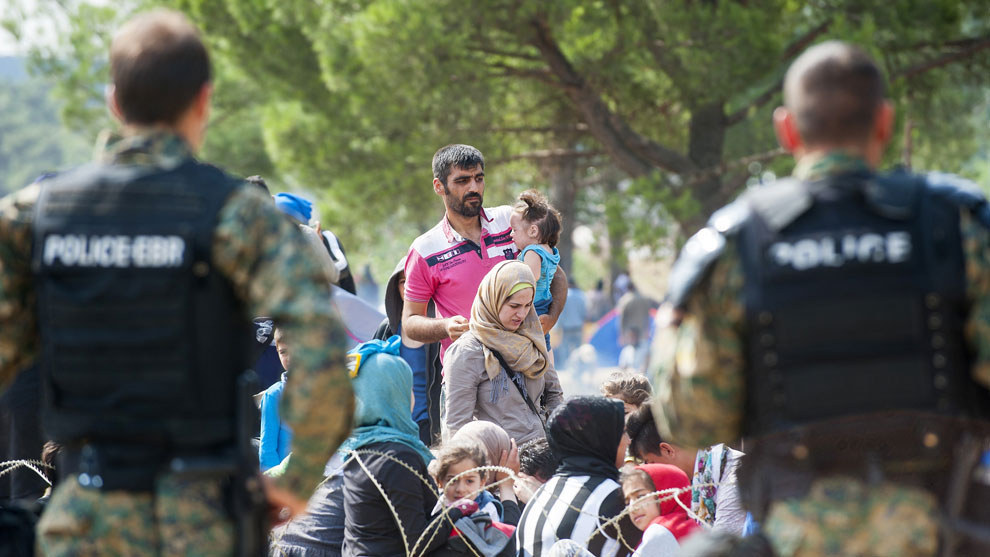 WE'RE KEEPING AN EYE ON

July 2015 was the world's hottest month on record and it's likely 2015 will be the hottest year on record.
July saw the highest average temperatures globally since recordkeeping began in 1880, the National Oceanic and Atmospheric Administration said. "The prediction for 2015 becoming the hottest year on record is based on observed temperatures so far, plus the coming El Niño event," according to CNN. The first seven months of the year also had record high temperatures.
Yesterday's report "is reaffirming what we already know," NOAA climate scientist Jake Crouch told CNN. "The world is warming. It's continuing to warm."
Another report by the American Geophysical Union said "man-made global warming has made California's historic drought 15% to 20% worse than than it would have been and will likely make future droughts even worse," according to USA Today.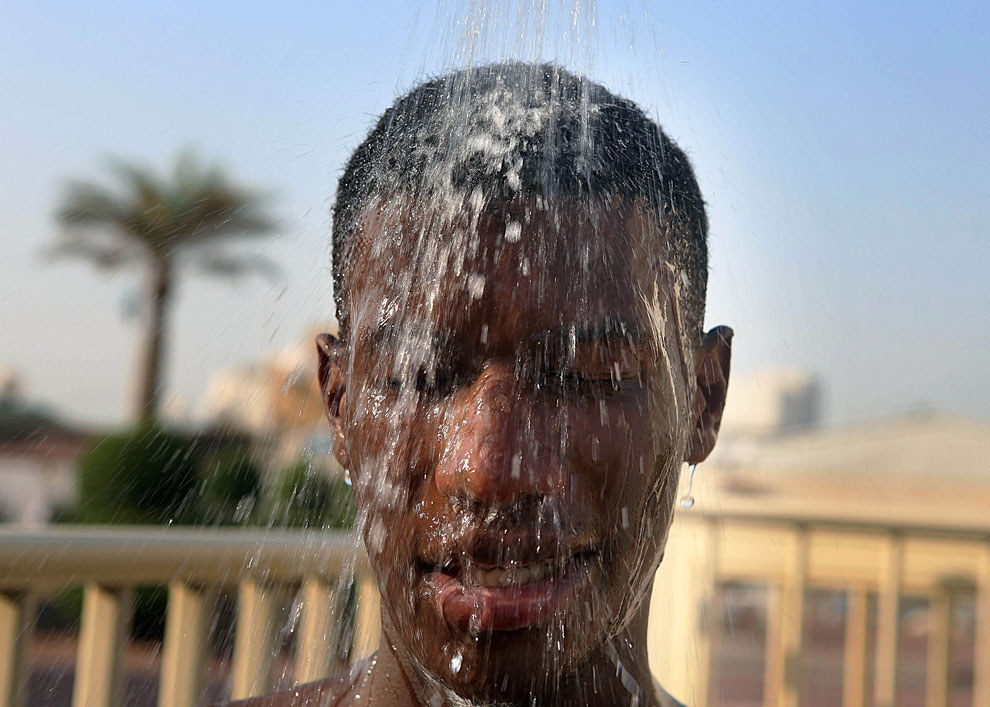 What's next?

There are fewer than 100 days to go until the big United Nations Conference on Climate Change in Paris. The goal of the conference, which will take place from Nov. 30 to Dec. 11, is to reach, for the first time, a legally binding international agreement on the climate, applicable to all countries, according to the conference website. Europe's climate chief has warned that there's "no plan B" if the Paris conference doesn't produce an agreement, according to The Guardian.
DID YOU HEAR ABOUT THIS?
New study shows that vaping by teens might lead to tobacco use later in life.
The era of unregulated e-cigarettes — the small plastic and metal pens that vaporize nicotine-laced liquids, which have spurred the creation of roughly 8,000 vape shops across the country — is about to be over. The Food and Drug Administration is continuing its plan of introducing a new set of rules on e-cigs after a study showed they can spur tobacco use in teenagers later in life, BuzzFeed News' Dan Vergano writes.
An Arizona school district told its students to put an anti-abortion sticker in their biology books.
Let me tell you about the birds and the bees and... abstinence and adoption? A mother in Gilbert, Arizona, was shocked to find a note pasted in her 14-year-old son's biology textbook that stated that the school district "supports the state of Arizona's strong interest in promoting childbirth and adoption over elective abortion. The District is also in support of promoting abstinence as the most effective way to eliminate the potential for unwanted pregnancy and sexually transmitted diseases," according to BuzzFeed News. Now, try explaining that to a teenager.
Quick things to know:
Do you know what happened in the news this week? Take the BuzzFeed News quiz!
WEEKEND READS

Our special guest this week is BuzzFeed culture writer Doree Shafrir sharing some of her favorite stories recently.
In Grantland, Molly Lambert explores why it's rough for women in Hollywood (or, maybe, anywhere) who are more successful than their partners. Favorite line: "The Hollywood dating pool is apparently so small that even Taylor 'Ain't No Fun (If The Homies Can't Have None)' Swift has decided it's cool to let besties recycle dick."
Danez Smith is one of the most searing, beautiful writers out there. He's written a poetic essay for Gawker that got me right in the heart: "You don't know what you are but you know you shouldn't be. but you know that when D'Angelo sings how he sings looking how he looks, inside you something breaks open & then that odd flood of yes, a storm you can't call a storm but the wind sounds like your name."
In New York Magazine, Alexis Swerdloff has written one of the most delightful profiles I've read in awhile, about the wild genius Erin Yogasundram, the 23-year-old founder, CEO, and public face of teen fashion company Shop Jeen. The store's aesthetic, Swerdloff writes, is "a twisted combination of a vintage Oriental Trading catalogue, some sort of high-concept New Museum Triennial commission, and one of those stores on Canal Street that sells FUCK YOU YOU FUCKING FUCK T-shirts."
Happy Friday
Say cheese for the GIPHY CAM! Giphy has launched a new iOS app that helps you to giphy-fy yourself. The app is free to download. "You can send a GIF way faster than you can write all the things you have to say," Adam Leibsohn, Giphy's chief operating officer told BuzzFeed News. If a picture speaks a thousand words, a GIF is basically the equivalent of a million exclamation marks. Good luck getting anything done today!!!!!!!!!!!!!
Want a news roundup like this in your inbox every weekday? Enter your email address to sign up now!
Correction
FDA regulations of e-cigarettes have been in the works for more than a year. A previous version of this post implied that the new study prompted plans for regulations.