What's Going On Around The World Today?
Starbucks explains its race relations campaign. Benjamin Netanyahu is on track to continue as Israel's prime minister. And BuzzFeed's Matt Stopera journeys to China to find "Brother Orange."
HERE ARE THE TOP STORIES
Prime Minister Benjamin Netanyahu says his Likud Party won "against all odds" in the Israeli election. With 99% of ballots counted, Netanyahu's Likud Party captured about 30 seats in parliament, while opponent Zionist Union captured 24 — a surprising win for the prime minister after pre-election polls showed the rival party with a narrow lead, BuzzFeed News' Sheera Frenkel reports from Tel Aviv. The victory means Netanyahu is all but certain to serve a fourth term, putting him on track to become Israel's longest-serving prime minister. USA Today has a round-up of five ways Netanyahu's re-election matters for Israel and its relationships abroad.
The Starbucks race relations push will go beyond coffee cups. Yesterday, the company announced that it would be bringing racial dialogue to a coffee shop near you by encouraging its baristas to discuss race relations with customers. The campaign didn't exactly get off to a smooth start, but there's more. BuzzFeed News' business editor Tom Gara talked to Starbucks CEO Howard Schultz about how the company will put a little more of its money where its mouth is.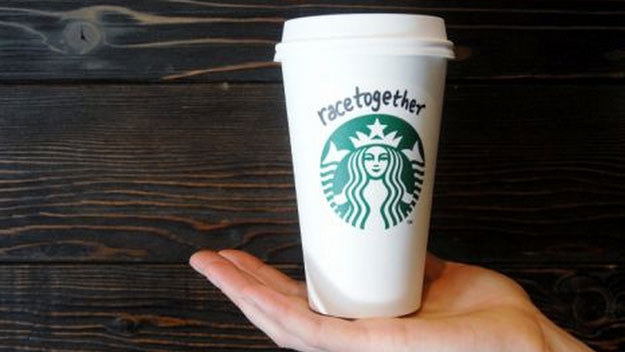 We asked Tom to do a quick recap for us, and you can read the entire article here.
TOM GARA: Today, Starbucks will outline a new commitment to focus its hiring on what Schultz described as the millions of "disenfranchised and disconnected" young Americans, mainly black and Latino, who are both unemployed and out of school. The hiring commitment is part of a broader campaign on race relations the company announced on Monday, which will include an 8-page supplement published in USA Today and a much-derided and healthily-mocked plan to encourage baristas to discuss race with customers.
WE'RE KEEPING AN EYE ON
How people are reacting to the decision by San Francisco 49ers linebacker Chris Borland to retire at 24 due to concerns about brain trauma. He announced yesterday that he's quitting football after just one very promising season in the NFL. Grantland's Bill Barnwell writes: "How inherently wrong is football that a guy who could have made millions of dollars over the course of his career is throwing that away and we all agree it's the right idea? And if it's that wrong, why are any of us watching?"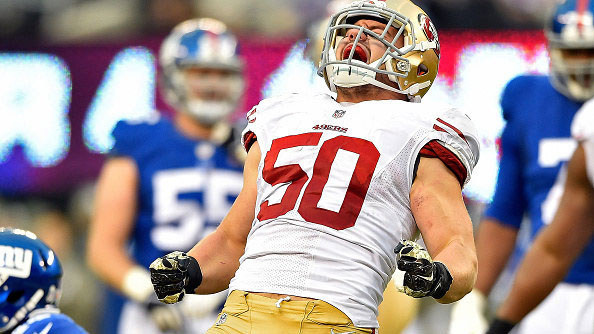 What's next? Don't expect a flood of retirements, but the surprise decision by a star player in his prime gives football's stakeholders one more reason for pause.
"Though it is tough to imagine a reality in which the NFL will not have an endless pipeline of talent who would do anything to make it on a roster, Borland's decision will undoubtedly send a signal to players, parents, and possibly, the league," BuzzFeed News' Lindsey Adler writes.
Final revisions to a settlement between the NFL and 5,000 former players who say the league hid the dangers of head injuries are still being negotiated. The NFL says football is safer that it has ever been, with concussions down 25 percent last year. Yet participation in youth football fell about 10 percent between 2010 and 2012, and basketball star LeBron James doesn't let his two young sons play. Half of Americans agree with him, according to a Bloomberg Politics poll. But that doesn't mean they aren't watching: This year's Super Bowl was the most-watched program in TV history.
DID YOU HEAR ABOUT THIS?
Illinois Rep. Aaron Schock is resigning from Congress over a spending scandal. Remember that Associated Press investigation that started with the 33-year-old Republican's Instagram account and found that he had spent taxpayer and campaign funds on private planes, concerts, and massages? That led to intense media scrutiny over the past few weeks and ended with his resignation yesterday.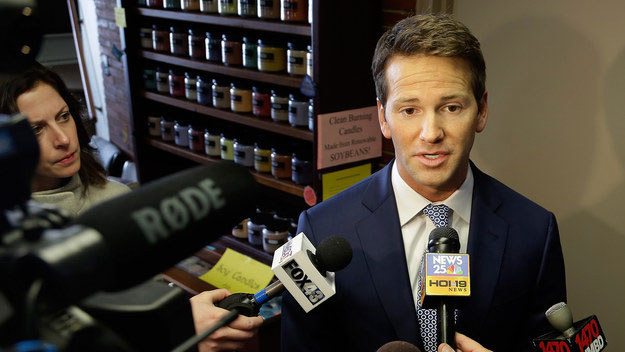 A U.S. Air Force veteran has been charged with trying to join ISIS. 47-year-old Tairod Pugh allegedly tried to enter Syria via Turkey in January, where he had planned to join the militant group. A federal grand jury in Brooklyn indicted Pugh for attempting to provide material support to ISIS yesterday, and he is expected to plead not guilty. Pugh appears to be the first publicly known U.S. military veteran that has attempted to join ISIS, according to the Washington Post's Dan Lamothe.
The Presbyterian Church (USA)'s constitution now allows same-sex marriage. The church, the largest body of Presbyterians in the U.S. with more than 1.7 million members, voted to change the wording, so marriage is no longer a contract "between a woman and a man" and is instead "between two people, traditionally a man and a woman," NPR reports.
Penn State has suspended the Kappa Delta Rho fraternity for posting naked photos of unconscious women online. The photos involved women who were sleeping or unconscious, and it was likely that they were taken — and posted on Facebook — without the women's knowledge. Police have launched an investigation to determine if there is a possible criminal charge, while the university is conducting its own review.
Most parents don't know their babies' blood is given to scientists — but that may change, in California at least. A new bill in the state is trying to tighten the reins on how the state collects newborn blood. Privacy advocates worry about government control of millions of citizens' DNA, but scientists say the bill will put babies in danger, because the blood samples are used to screen for rare but treatable genetic diseases, BuzzFeed News' Azeen Ghorayshi reports.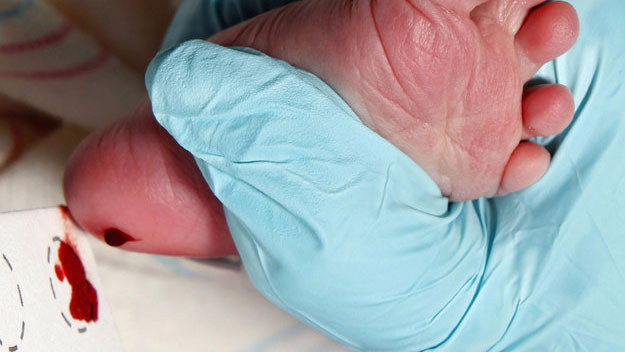 HAPPY WEDNESDAY
Last month, we shared that BuzzFeed's Matt Stopera's phone was stolen. Then, photos of a man and an orange tree started showing up in his photo stream. The story spread to China and the quest was on to find Orange Man. They found him, and "Brother Orange" (his preferred nickname) invited Matt to China. So Matt went. And the internet is amazing, but so is IRL.