Every weekday Reporting to You brings you stories from our very own newsroom.
Below is a sample of the type of headlines we dig into: Two major departures from Team Trump, students at Stoneman Douglas High have to wear clear backpacks, and chronological order is back on Instagram.

Or watch a new video version on Spotify! Here's how to find our faces:

1. Open the Spotify app on your phone and search for "Spotlight: BuzzFeed News"
2. Make sure to tap Follow so you don't miss a single day. Except for the weekends because, you know, we only do this during the week.
3. Once you become a follower, you can find Reporting to You in your library under Playlists.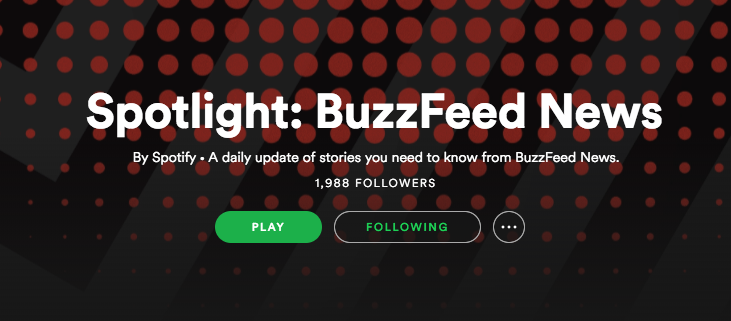 Whichever way you decide to tune in, Reporting to You will deliver you highlights from the daily news cycle in a way that's easy to digest. Join us during your morning commute, lunch break, or spare time. We're here to help you stay informed and interesting.

If you've got a burning question about the news or want to tell us how we're doing, then talk to us! Leave a comment below or follow us on Twitter @BuzzFeedAudio.