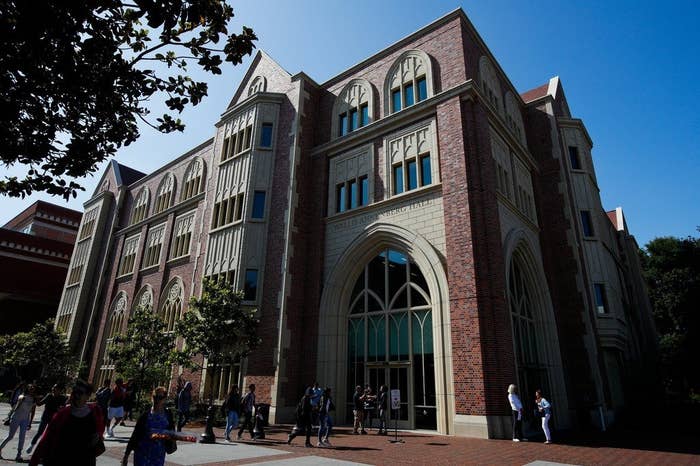 A gynecologist who worked at the University of Southern California's health center allegedly inappropriately touched students and made sexually and racially discriminatory comments for nearly two decades, but was still allowed to see patients until he resigned last year while under investigation, school officials said in a statement Tuesday.
The university said it parted ways with gynecologist, George Tyndall, last June after a yearlong investigation sparked by a complaint from a staff member. However, there had been numerous other complaints made against the veteran physician for years, officials said in a statement, adding that it was unclear as to why he was able to keep his position.
Medical assistants who worked with the 71-year-old had also raised concerns about the way he conducted pelvic examinations, officials said in their statement. The university hired Tyndall in 1989, a spokesperson said. Staffers started warning officials about his alleged behavior in the early 90s.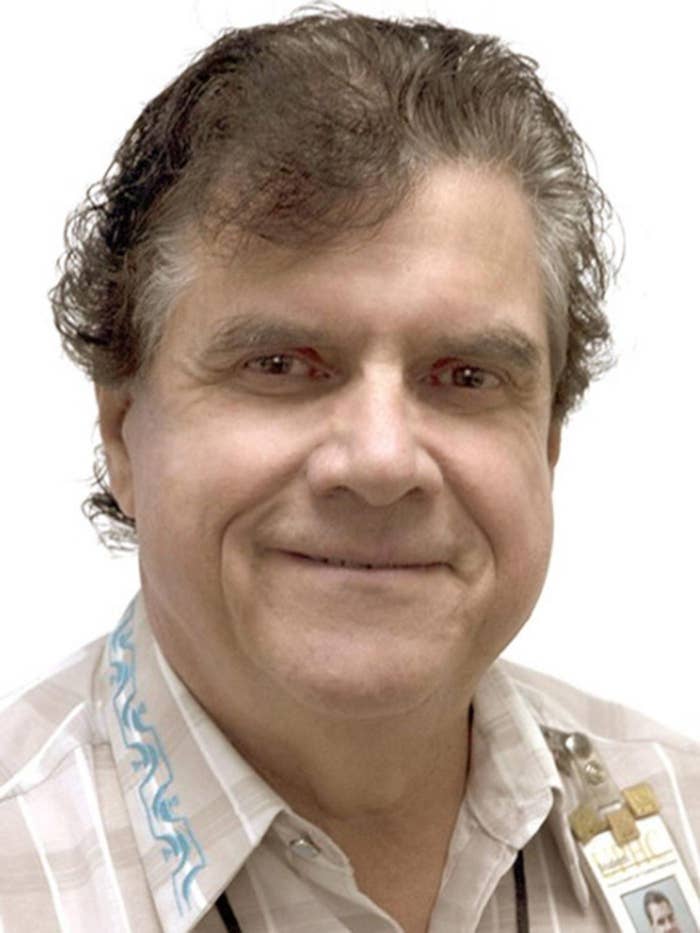 USC issued the statement after being contacted by the Los Angeles Times last week. Officials said the correspondence raised the possibility that additional information may exist regarding Tyndall that the university wasn't aware of.
From 2000 to 2014, eight complaints were lodged against Tyndall that university president C. L. Max Nikias described as "concerning" and included racially insensitive and inappropriate comments. The patients also said the doctor seemed to violate their privacy and made them "uncomfortable."

Following the university's explanation, the Times published its own investigation into Tyndall's behavior.

Over his nearly 30-year tenure, the doctor saw thousands of female students, USC confirmed to BuzzFeed News. The Times reported that Tyndall would see as many as 16 patients a day.
Panthea was a 26-year-old graduate student in USC's neuroscience program when she went to the student health center in 2013 to get her annual exam and check on some pain she had been having. After she left, she vowed she would never see a male gynecologist ever again.
"Before he put the speculum in he fingered me and he said it was to see if it would fit. He then put two fingers in and slid them in and out," she told BuzzFeed News. "I remember feeling so strange and uncomfortable. He also touched my inner thigh but at the time I brushed it off as an accident."
While examining her and discussing the pain she was having during sexual intercourse, she said the doctor commented on her "tight pelvic floor muscles" and how lucky she was.
"He said, 'that's a good thing and I should try and keep it tight for my partner,'" she recalled.
Lying there, she said she remembers wondering if he was performing this type of exam because, for the first time, she had told a gynecologist about her history of rape and sexual abuse.
"It felt wrong. It was wrong but in the moment you don't know," she said. "He just took the reigns and did his own thing."
During the 30-minute appointment, she said he pushed to conduct other examinations of her body, which she denied. Afterward, she said she told the nurses at the health center that he had made her uncomfortable but "they didn't seem shocked and didn't pursue my concerns."

Like several other students BuzzFeed News spoke with, Panthea noted that Tyndall was the only physician at the health center "who had credentials of an actual gynecologist."
"He was the main guy everyone saw," said another student who saw Tyndall before graduating in 2017 told BuzzFeed News. "There weren't really a lot of other options and when you're an undergraduate you don't know what's an improper gynecological exam."
The 22-year-old said she and friends discussed the gynecologist's "uncomfortable, off-color" comments and behavior. She said her friend told her he stuck his fingers in her vagina "to examine her" and commented on her "hard" hymen.
However, in response to BuzzFeed News, a USC spokesperson said that there female gynecologists were available. According to the patients, the health center offered female nurse practitioners who focused on women's health but were not licensed to perform exams.
Despite multiple complaints from his assistants and patients, who told clinicians they would never see him again or demanded another doctor, as well as letters documenting their discomfort, officials did not remove Tyndall for years.

In interviews with more than 20 current and former USC employees, as well as former patients, the Times found that the gynecologist allegedly inappropriately fingered young female students during exams, took photos of their genitals, required some to be fully naked as he inspected their bodies, and made comments about their "creamy" skin and "perky breasts. He also allegedly insulted black and Latino patients, asked women about their virginity, and courted Asian students due to their lack of understanding of standard American medical procedures, the sources told the newspaper.
Numerous chaperones witnessed the doctor stick fingers in patients to see if the speculum, the device that widens vaginal walls and allows the doctor to view the cervix, would fit, which is not standard procedure.
"He would tell young ladies their hymens are intact. 'Don't worry about it, your boyfriend's gonna love it,'" one chaperone who asked not to be identified told the Times.
According to the university, Tyndall, who did not immediately respond to a request for comment, had contested the decision to terminate him. But rather than engage in protracted litigation, the university said it entered into a separation agreement with Tyndall "in order to sever ties with him immediately."
The Times said top administrators struck a deal with Tyndall, which enabled him to resign quietly with a financial payout.
"While we have no evidence of criminal conduct, we have no doubt that Dr. Tyndall's behavior was completely unacceptable," Nikias said in the statement.

In 2016, a staff member at the student health center made a complaint to USC's Office of Equity and Diversity, alleging Tyndall had made sexually inappropriate comments in front of medical assistants. The university says it "immediately" launched an investigation, placed the gynecologist on administrative leave, and barred him from seeing students.
During their probe, officials reported finding a box of "photos of cervixes and surrounding internal tissue from 1990-1991." Other gynecologists interviewed said the photos were not unusual and no inappropriate material or images were found on his computer or in his email.
Yet after completing the investigation, the university decided to take steps to terminate Tyndall. As for why action wasn't taken sooner, officials said the health center's director at the time, Larry Neinstein, chose not to elevate the complaints for "proper investigation" and handled Tyndall's behavior "independently."
The university acknowledged other staff members had complained about Tyndall's "racially inappropriate comments" in 2013, but noted that the equity and diversity office concluded there wasn't enough evidence to prove he violated any policies.
It was only after some confrontation with Tyndall over the investigation's findings that the university reported him to the California Medical Board on March 9, 2018.
"In hindsight, while not legally obligated, USC now believes it should have filed a consumer complaint with the Medical Board earlier in 2017 when Tyndall resigned," the university said in a statement.

Repeated calls Tuesday to Tyndall's Los Angeles office, which was listed on a slew of medical board sites, went to an unaffiliated voicemail. A reporter went to his professional address but discovered it was a US Postal Service location.
In multiple interviews with the Times, Tyndall insisted he did nothing wrong and cared greatly for his patients by performing thorough and appropriate exams.
"When I am on my deathbed, I want to think there are thousands and thousands of Trojan women out there whose health I made a difference in," he told the paper.
The Los Angeles County District Attorney's Office confirmed to BuzzFeed News that it was contacted by the university and referred officials to police. An LAPD spokesperson said Wednesday morning that the department does not have any open investigations involving anyone from USC.
The revelations about Tyndall come less than a year after the Los Angeles Times reported that the dean of USC's medical school allegedly used heroin, methamphetamine, and other drugs on a near-daily basis while working as an eye doctor at the school. The university has since stripped Carmen Puliafito of his tenure, but has come under intense scrutiny for reportedly turning a blind eye to the high-profile physician's behavior because of his reputation and fundraising prowess.

Officials on Tuesday also provided resources for anyone with additional information or concerns regarding Tyndall to contact the university.