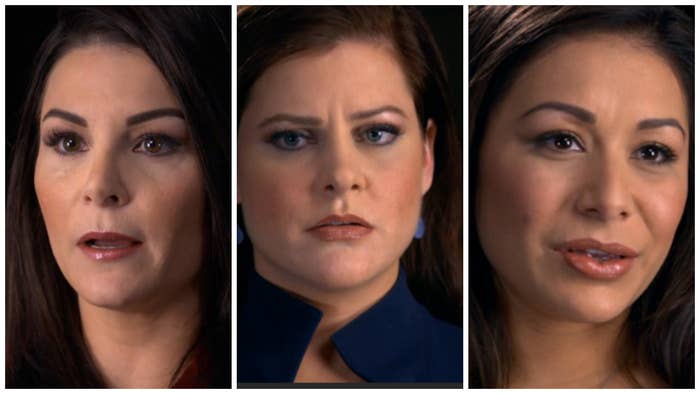 US Olympic gymnast Jamie Dantzscher was about 13 years old when she says Dr. Larry Nassar first sexually assaulted her during a visit for her back pain.

"He would put his fingers inside of me, move my leg around," Dantzscher told CBS News' 60 Minutes. "He would tell me I was going to feel a pop and that that would put my hips back and help my back pain."
She and two other former elite US gymnasts came forward for the first time to describe what they say was repeated sexual abuse by Nassar, a volunteer doctor for USA Gymnastics for almost three decades.
More than 60 women have come forward so far, saying Nassar abused them during medical treatments, according to California attorney John Manly. One athlete was as young as 9 years old when abuse started, and most were under 18.
"The story here is that no one was watching to protect these girls," Manly said. "And they put medals and money first."
Once one of the most famous doctors for elite gymnasts, Nassar is currently being held without bail in Michigan. The 53-year-old, who worked for USA Gymnastics for 29 years, including during four Olympics, was charged last September with three counts of first-degree sexual conduct with a person younger than 13. Last month Nassar was indicted on federal child pornography charges for allegedly possessing tens of thousands of images as well as video of himself molesting underage girls in a swimming pool.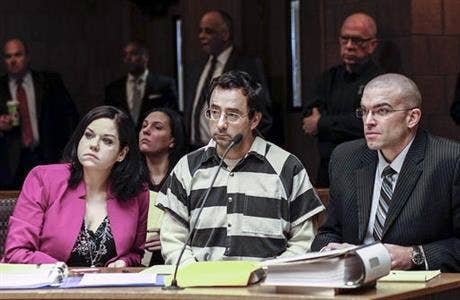 On Wednesday, 23 new criminal charges involving seven alleged victims — all minors — were filed against Nassar, according to NBC News. Of the charges, 15 are for first-degree criminal sexual conduct.

Nassar has pleaded not guilty and his attorney has defended his medical treatments as appropriate.

Dantzscher, who had filed a lawsuit against Nassar in California as "Jane Doe," told 60 Minutes that she saw him regularly until the 2000 Sydney Olympics when she was 18. Most of the time she was alone, which violates USA Gymnastics policy.
Nassar also treated girls in their bedrooms at Karolyi ranch, an elite training camp in Texas, said Jeannette Antolin, who competed with the national team from 1995 to 2000.
"I remember being uncomfortable because of the area," she said. "But in my mind, I was like, 'If this helps, I'll do anything.'"

Jessica Howard, a US national champion in rhythmic gymnastics, remembers other girls talking about Nassar, that he would "touch you funny," but no one complained about it.
"It was treatment," Antolin added. "You don't complain about treatment."
USA Gymnastics conducted an internal investigation and then contacted the FBI in 2015 after an athlete complained, according to a statement given to 60 Minutes.

In one lawsuit, 18 women accuse USA Gymnastics, Michigan State University, and a Michigan gymnastics club of negligence, intentional infliction of emotional distress, fraudulent misrepresentation, and failure to warn or protect.

Nassar was fired from MSU in September. He had previously left USA Gymnastics in 2015, at the time he said he was retiring. USA Gymnastics said he was fired and that organization officials reported him to the FBI after learning of "athlete concerns."

"I trusted this man," Antolin said. "And just knowing how vulnerable I was as a kid, to even not even think that something like that would be inappropriate, just ruined me."