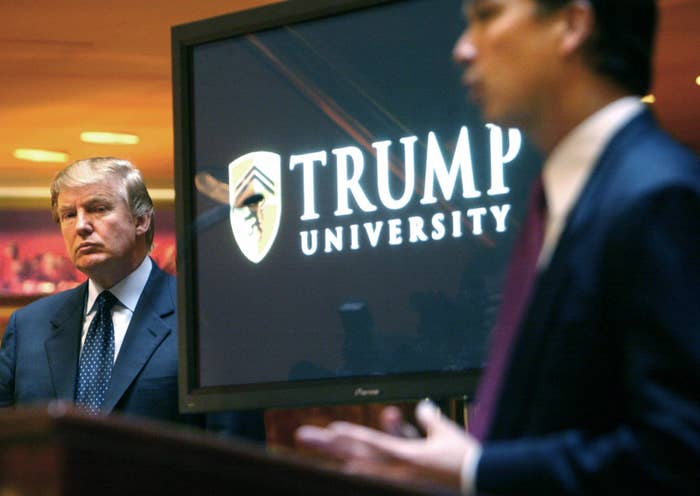 A federal judge has finalized a $25 million settlement between President Donald Trump and former students of his real estate university who claimed they paid thousands of dollars for bogus classes.

US District Judge Gonzalo Curiel in San Diego finalized the order on Monday, officially ending a nearly seven-year legal battle between the president and former Trump University students.
New York Attorney General Eric T. Schneiderman, who had sued the president in 2013, reaching the $25 million agreement three years later, said in a statement that victims of Trump's fraudulent university will finally receive the relief they deserve.
"We are particularly pleased that the final settlement we negotiated with class counsel ensures that members of the class will receive an even higher settlement than anyone originally anticipated," he said.
Attorneys for the plaintiffs have previously announced that despite years of legal work they would not take any legal fees out of the settlement. Class members will receive a minimum of 55% of their damages, with the possibility of recouping the full value of their claims.
In two separate cases filed in California and New York, hundreds of former students of the now-defunct University had claimed they were pressured to spend thousands on "worthless gimmickry" after being promised "real estate secrets." Instead, they incurred "more than a mountain of debt," according to Schneiderman's complaint.
Before he was elected, Trump had tweeted that he had decided to settle the lawsuits to "focus on our country," though he contended he would have won in court. The president had also repeatedly and infamously lashed out against the federal judge during negotiations, insisting that his "Mexican heritage" prevented him from doing his job and that his case should be dismissed.
Judge Curiel was born in Indiana.