Rhino Lightning came to the Humane Society of Utah with a long, hand-scribbled note by a kid heartbroken to give him up.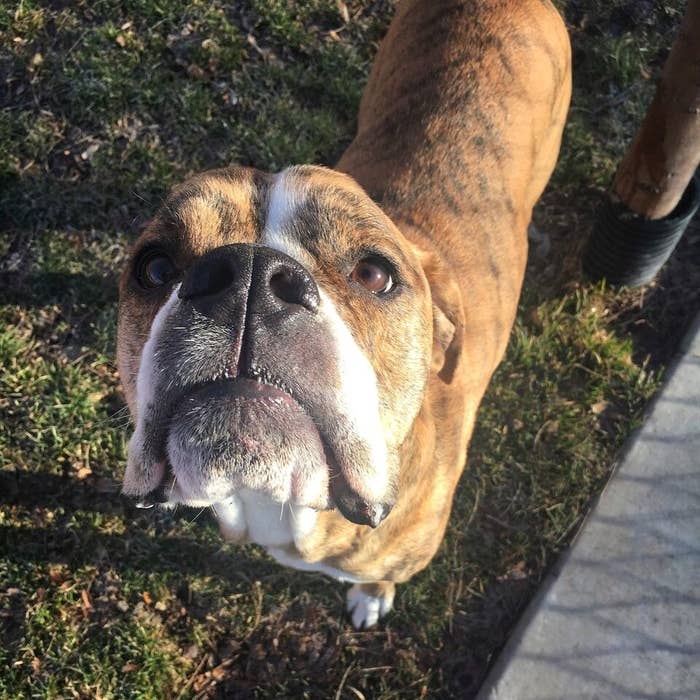 "I really hope he is in a good environment. I really miss him," the child wrote in a spiral notebook that was given to the shelter when the family dropped off the boxer.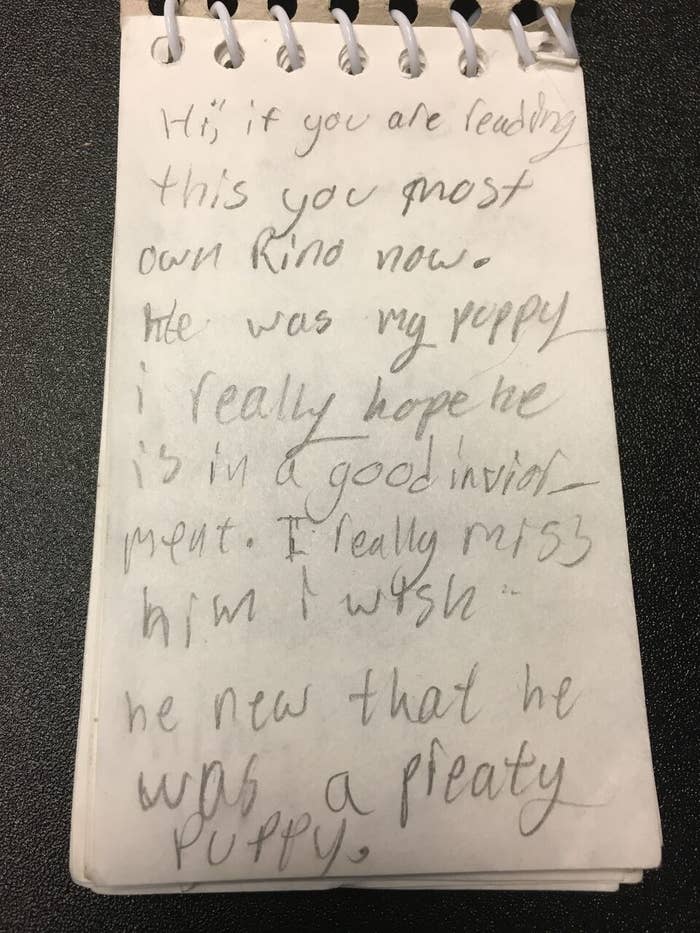 The family adopted Rhino about six months ago. But they have several small children and the energetic pup kept knocking them down when he got excited and wanted to play, Deann Shepherd of the Humane Society of Utah told BuzzFeed News.
video-cdn.buzzfeed.com
"His full name is Rhino Lightning, then your last name. Please don't rename him," the child explains to Rhino's future family.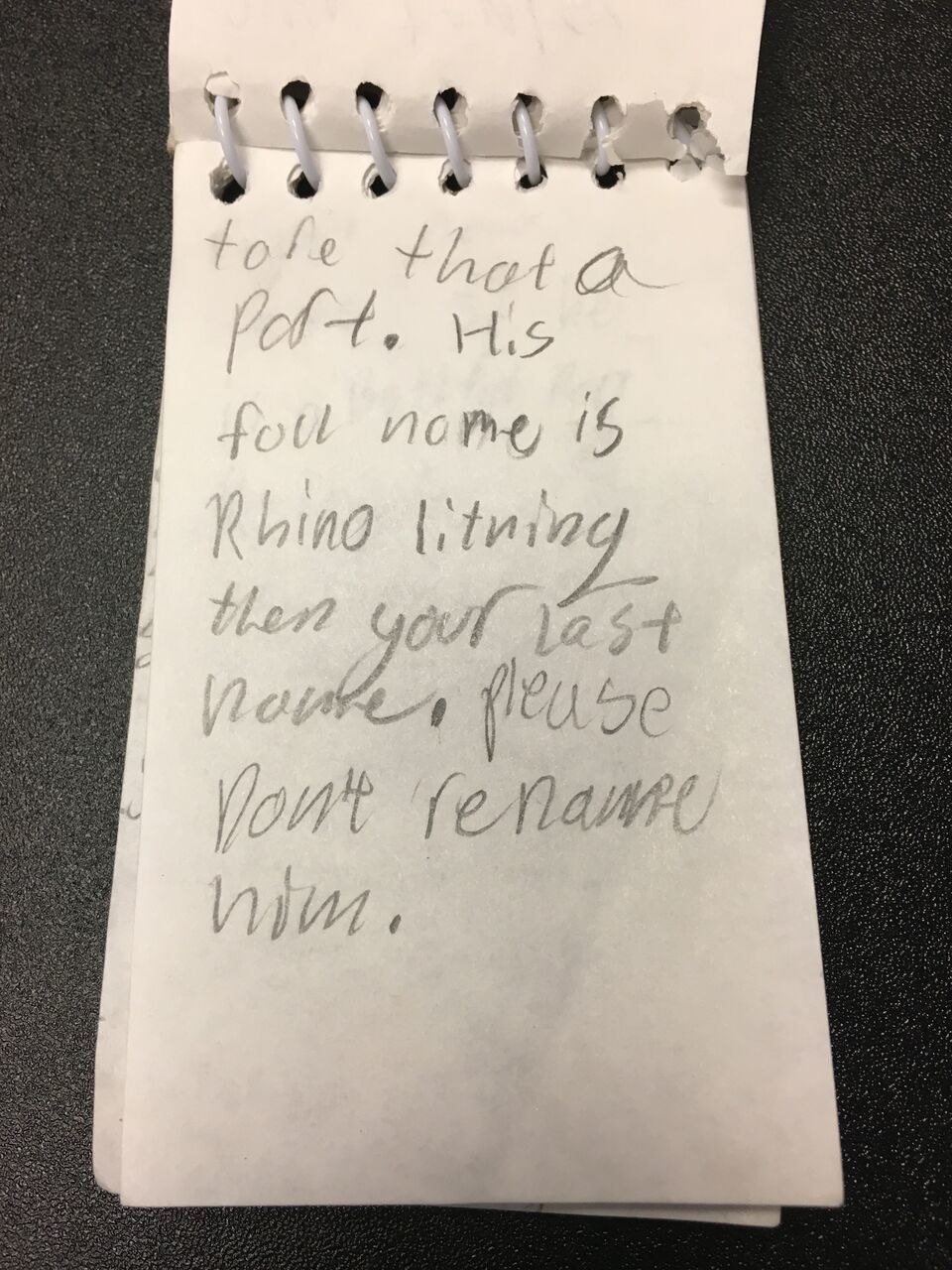 The carefully scrawled instructions were a first for the shelter, Shepherd said. "It's really heartbreaking and cute to see the words in her perspective."
The child wrote that her boxer loves to sleep under the blankets, cuddle, and run "around you" when he gets happy. Don't give him tennis balls, the author cautions, because he will "rip those apart in one day." Nerf balls are better.
Rhino also doesn't like water or snow, and isn't too fond of cats, the instructions say.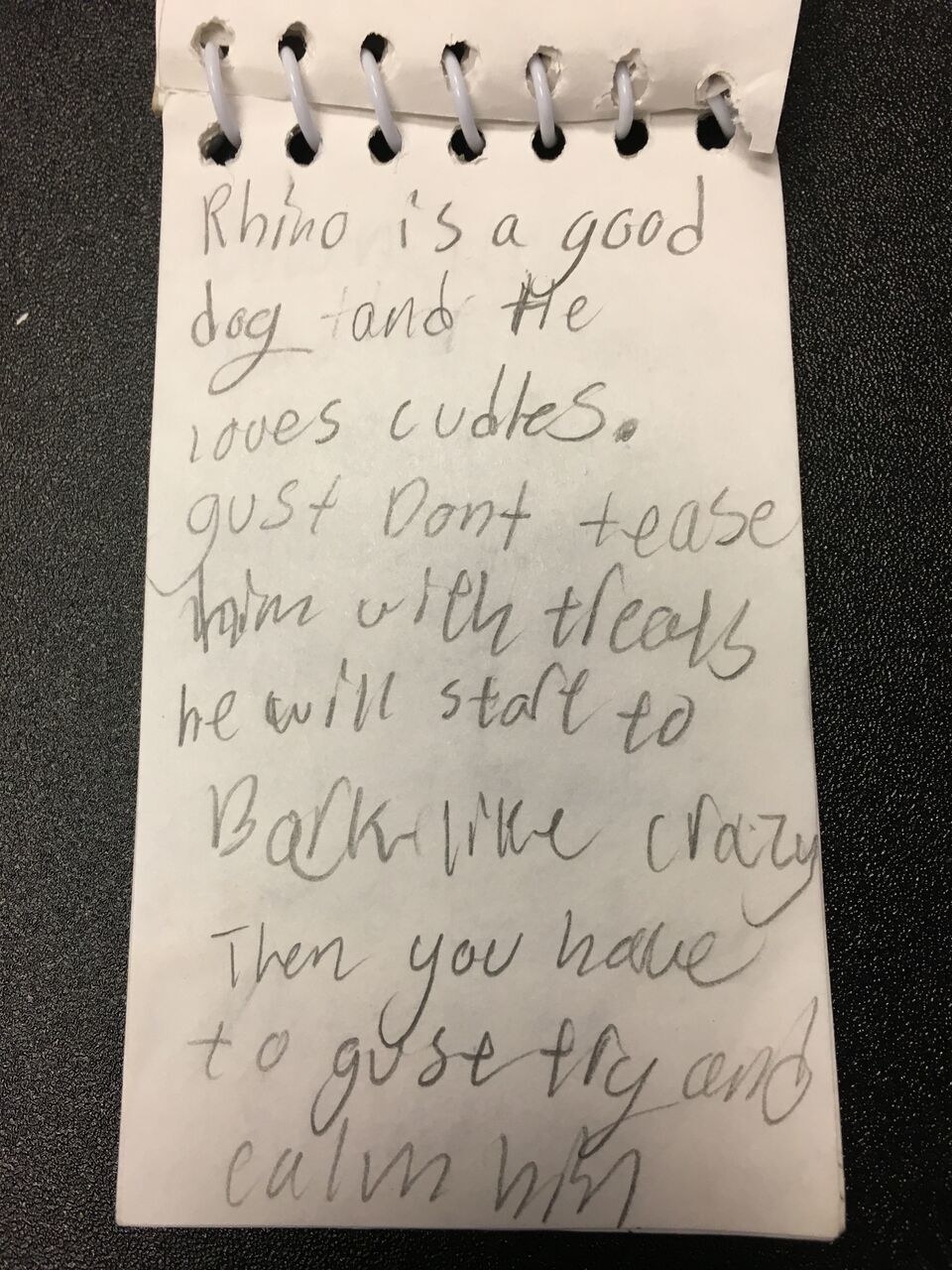 Update: Rhino Lightning has been adopted.
Melanie Hill said she made went to the shelter on Monday after seeing Rhino on the news. "That just broke my heart," Hill told Fox News. "I just kept replaying it on the DVR over and over again and I was like, 'I want this dog.' Instantly, I fell in love with him." Here they are together:
video-cdn.buzzfeed.com
Hill said she was especially moved by the pup's story because her mother also put her up for adoption.
This is Rhino's third time being adopted and Hill promises it's the last, telling the child who wrote the letter, "I will take care of your puppy and love him just like you did."
We're not crying, you are 😭