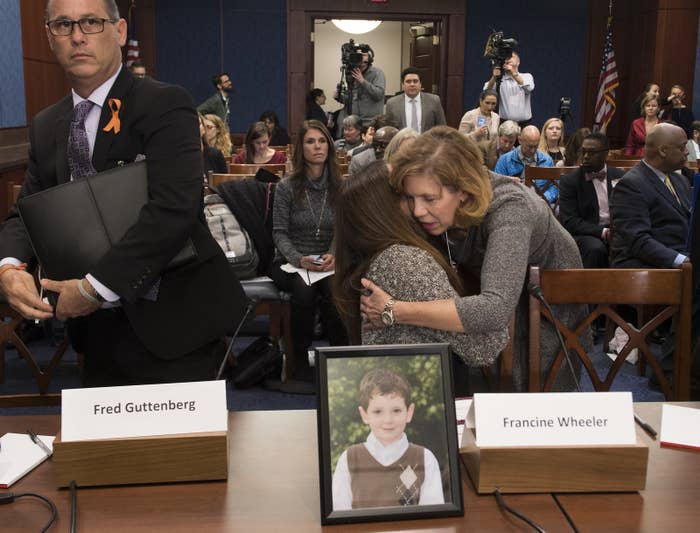 The FBI admitted this week that it failed to properly investigate multiple warnings about suspected Florida school shooter Nikolas Cruz, including fumbling and failing to follow up on two tips detailing his disturbing behavior on social media.
In a closed meeting with Congress on Tuesday, FBI Deputy Director David Bowdich outlined how agents missed "multiple opportunities" to intervene before the shooting at Marjory Stoneman Douglas High School after several people called the bureau's tip line to report concerns about Cruz's violent behavior and threatening comments.
As BuzzFeed News first reported, a YouTube vlogger from Mississippi twice alerted the FBI in September 2017, about a comment a user named "nikolas cruz" left on one of his videos, stating, "I'm going to be a professional school shooter."
The internet tip was sent to the FBI office in Mississippi, Bowdich told members of the House Judiciary Committee. Agents interviewed the tipster about the comment and conducted social media searches, but the bureau closed the case a month later because it could not find "personal identifiable information on the user who posted the threatening comment," according to a summary of the briefing released by the committee Wednesday.
The FBI did not contact YouTube and ask for help, Bowdich said. This is the first time that the bureau has admitted it did not contact the video-sharing platform about Cruz's account.
In January 2018, a friend of the Cruz family called the FBI tip line to report the 19-year-old's "troubling behavior and disturbing social media posts," according to the committee's summary. Although the woman provided enough information to warrant an FBI investigation, the agency employee on the line did "not ask any standard investigative questions during the call," the summary noted.
In one of the more alarming revelations, Bowdich said the FBI call taker "was able to connect information about Nikolas Cruz to the September 2017 tip about the threatening YouTube comment."
The employee spoke with a supervisor about the call and the subsequent connection, but they nevertheless decided not to pursue the tip further and closed the case.
Their conversation pertaining to the call and their decision was never documented, Bowdich said. And despite multiple opportunities, the FBI "did not share information with state and local authorities" about Cruz.
The summary noted that members of the House Judiciary and House Oversight and Government Reform committees will review the FBI's final report on its handling of the alleged Parkland shooter, as well as consider whether information sharing between federal, state, and local law enforcement can be improved to enhance public safety.