For the third night in a row, dozens of protesters in St. Louis broke windows and damaged property Sunday, prompting riot police to deploy tear gas and make arrests.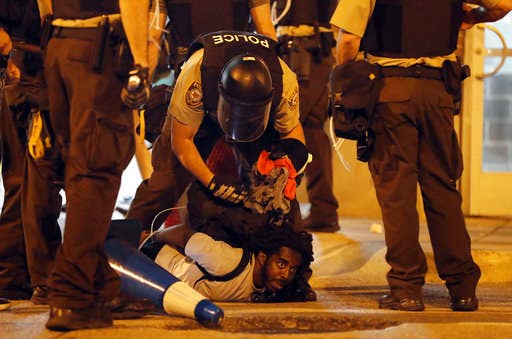 Large protests in St. Louis descending into violence for the third night Sunday, erupting in violent clashes after the day's main demonstrations had dispersed. Authorities arrested 123 people across the city Sunday in connection to the violence, the St. Louis Metropolitan Police said in a statement, adding that six businesses incurred property damage, during the confrontations.
The protests were ignited Friday, after a judge found former police officer Jason Stockley not guilty of murder in the fatal 2011 shooting of Anthony Lamar Smith. Stockley, an officer with the St. Louis Metropolitan Police Department at the time of the shooting, had been heard saying, "We're killing this motherfucker, don't you know it," while involved in a high-speed chase with Smith, who had been a drug suspect.
For three fraught days, the streets of St. Louis have been filled with hundreds of marchers decrying the verdict, with protests turning violent as demonstrations dispersed during the night.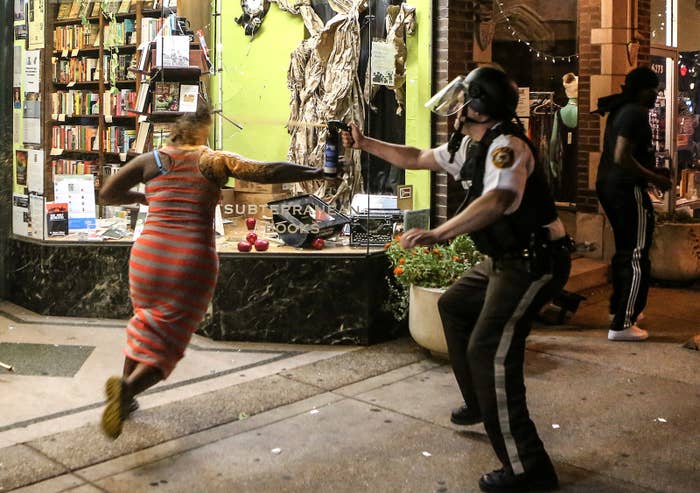 Despite the unrest, however, police said that the main demonstrations that have taken place since the ruling have been peaceful, noting that clashes with protesters occurred only after the daily organized marches dispersed.
On Sunday, several hundred people marched peacefully downtown through the St. Louis University campus on their way to the city police department's headquarters, mirroring demonstrations that have taken place each day since the verdict.
After chanting "stop killing us" in front of the police department building, hoards of marchers took the to streets, carrying signs, beating drums, and shouting other slogans like, "This is what democracy looks like!"
As the peaceful gathering concluded, police tweeted that "a group of criminals continue to work their way through Downtown creating chaos."
In a series of tweets late Sunday, the police department declared that the demonstration was "no longer a peaceful protest," and said that officers had given multiple orders to disperse. Authorities also confiscated bottles "with unknown chemicals used against police," as well as five weapons.
One officer on a bike sustained a non-threatening life injury and was transported to the hospital, police said. Several other officers suffered minor injuries during the confrontations, but are expected to return to duty soon, authorities said at a press briefing early Monday.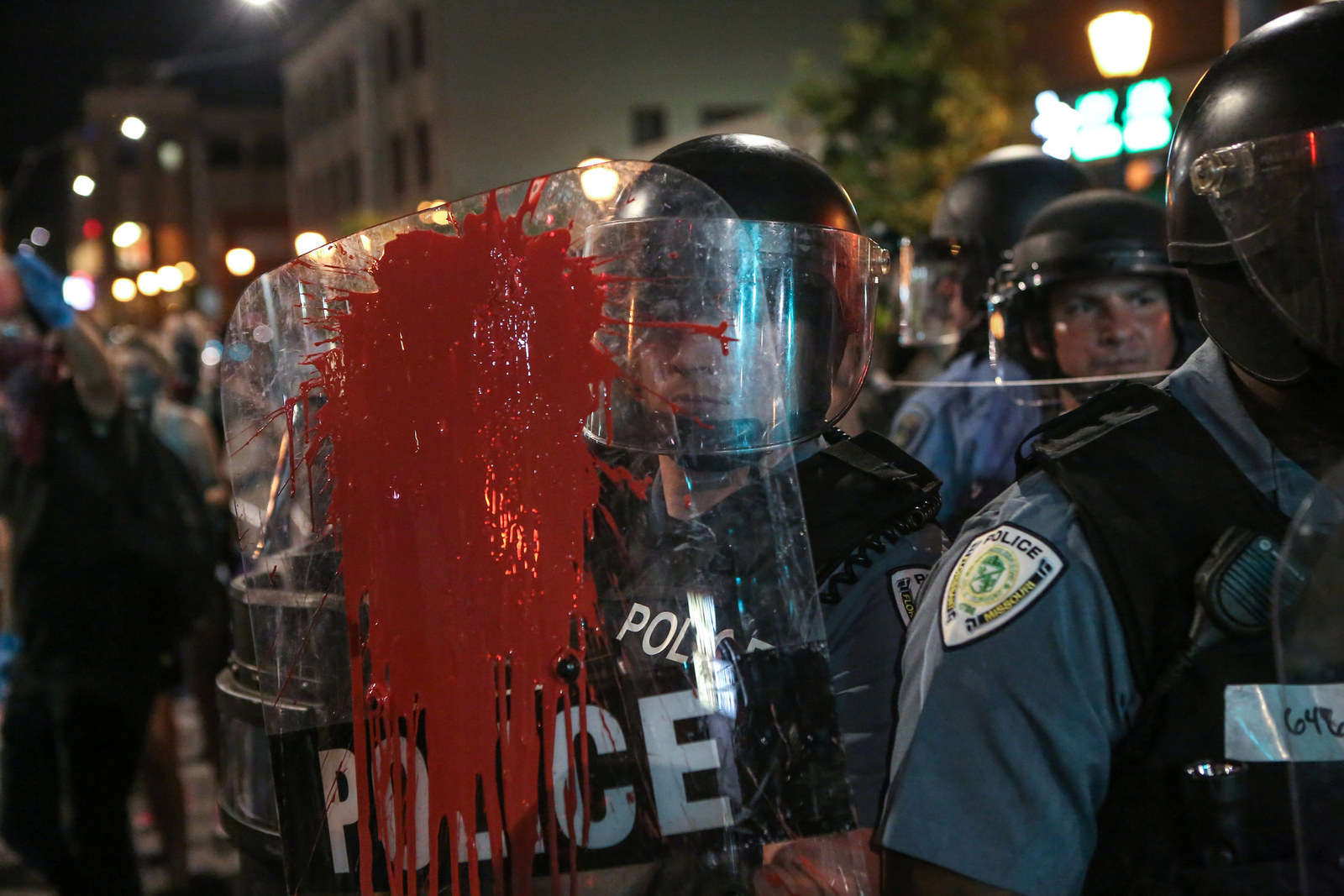 Dozens of businesses were damaged after protesters threw rocks and bricks through storefront windows.
Praising law enforcement, Missouri Governor Eric Greitens said Sunday that those who vandalized and looted businesses would be punished. "If you loot, the only safe space you're going to have is in a jail cell," Greitens, a Republican, told Fox News. "We've been incredibly clear. If you are out there to peacefully protest, we will protect you. If you're out there to riot, we will cuff you."
Frustrated organizers and participants have spoken out against the violence, and said that nighttime clashes with the police were detracting from the overarching message of racial equity.
"It's counterproductive," Democratic Rep. Michael Butler, who represents parts of the city of St. Louis, told the Chicago Tribune, adding that "agitators" were not part of protest leadership.
Doug Hollis, a St. Louis activist and pastor, also condemned the violence. "All we want is peace," he said in a video posted to Twitter Saturday night. "If you can't come here peacefully, don't come at all."
Grace Wyler contributed to this report.