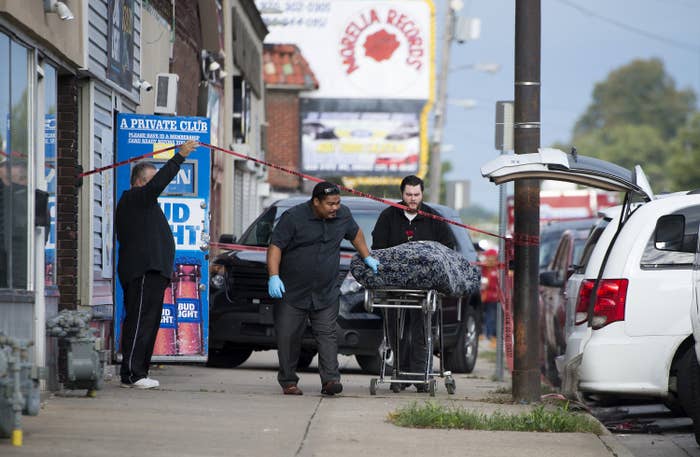 Four people were killed and five others injured in a shooting at a Kansas City bar early Sunday morning, said police.

Around 1:30 a.m., Kansas City Police responded to a shooting at the crowded Tequila KC Bar, which is a private club where patrons need a membership. When they arrived, the scene was chaotic, with people still trying to flee the scene.
Inside, they found the bodies of four Latino men. One victim was in his late fifties, another in his mid-thirties, and two others in their mid-twenties, Officer Thomas Tomasic told reporters. Authorities do not believe it "was racially motivated" or random, he said.
The five people who were shot and injured were all outside the bar, police said. They were taken to area hospitals and are in stable condition.
On Monday, police said two suspects — Hugo Villanueva-Morales and Javier Alatorre — had been charged with four counts of murder in the first degree. Bond was set at $1,000,000 for each.
Alatorre was arrested Sunday. Police are still searching for Villanueva-Morales, who they said should be considered armed and dangerous.
Officials had previously released pictures of the suspects and confirmed that "an earlier dispute occurred inside the bar which lead to the shooting incident."
Kansas City, Kansas, Police Chief Michael York said at a press conference on Monday that officers went to the bar earlier Saturday night in response to a dispute involving the alleged gunmen. However, when they arrived, the suspect wasn't there.
"I believe we did respond to the bar but he was not located at the time on our first response," York said. "A few hours later the suspects returned to the bar armed with handguns and appeared that they fired at specific individuals. As they left the scene they continued to fire into the crowd."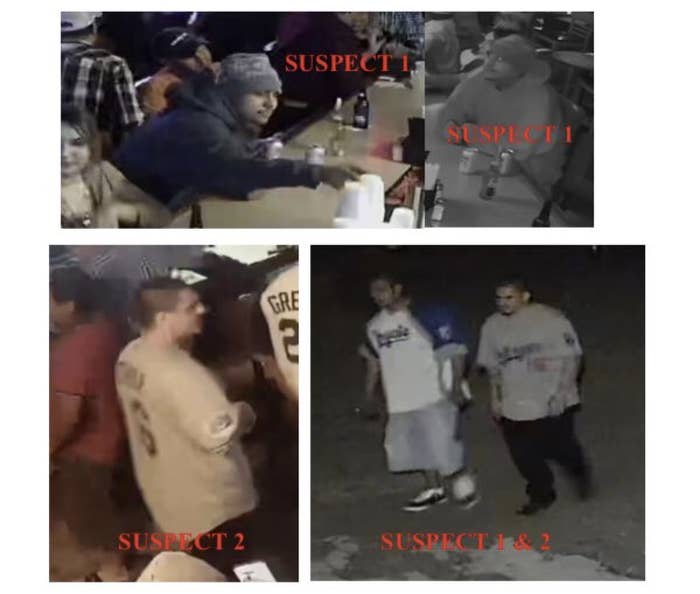 Both suspects were armed with handguns, authorities said.

Tomasic said authorities believe that, based on evidence and witness accounts, there were two gunmen "who came back in and shooting."

"We don't have a specific motive yet as far as them coming in and targeting specific people," the officer said.
In response to questions about the club's membership, Tomasic said customers had to show an ID and pass a background check, though that was rarely done and members could usually bring a guest.
"Most private clubs, there's not many left anymore and I don't think we will issue a license anymore...most of them don't follow the rules anyway," he said.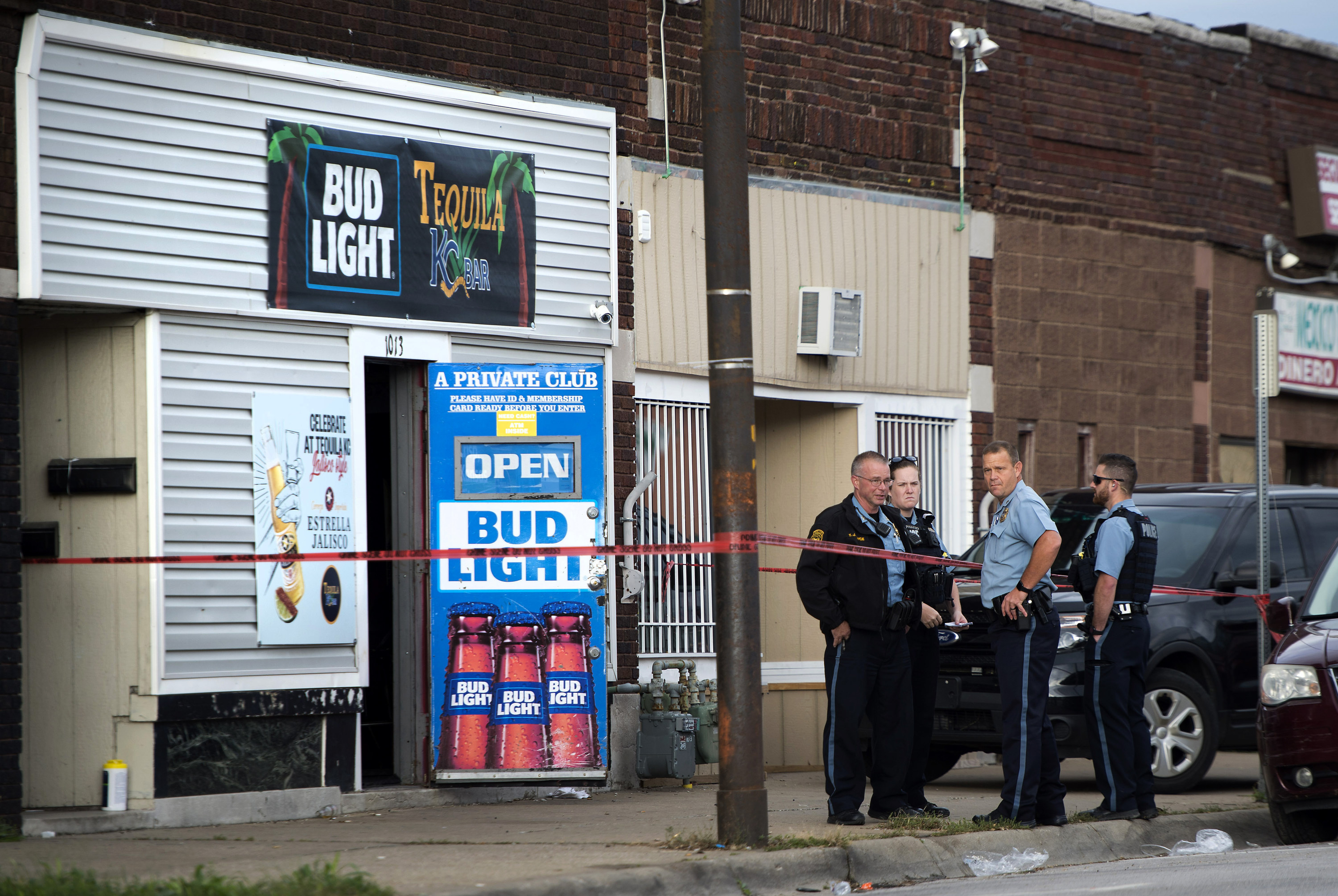 The weapon used in the shootings was a handgun, police said. There was no security at the door.
Agents from Kansas City's Bureau of Alcohol, Tobacco, Firearms, and Explosives also responded to the scene, according to a tweet from the agency.

"My prayers are with the family of the victims," Kansas City, Kansas, Mayor David Alvey said. "It's sad for all those involved."