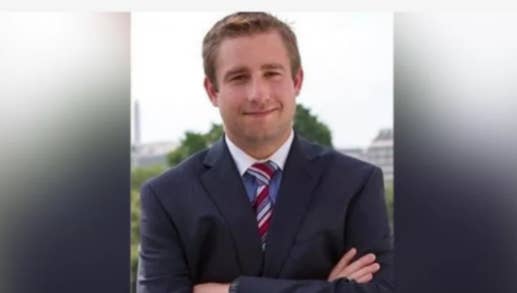 The family of murdered Democratic National Committee staffer Seth Rich is suing Fox News, a reporter, and a frequent guest over a now-retracted investigation that linked his death to a massive WikiLeaks data dump.

Rich was killed early one morning in July 2016 in a Washington, DC, neighborhood. Police say the 27-year-old was shot several times in the back in a botched robbery. At the time, he had been working on a project for the DNC to better enable people to find their voting place on Election Day.

In May, a DC Fox station published a report that claimed the staffer's computer showed he had been in touch with WikiLeaks before he died and had leaked thousands of emails to the site. Days after Rich died, WikiLeaks published a trove of hacked DNC emails. The Fox article, which Rich's family said contained "false and fabricated facts," sparked conspiracy theories that the murder was connected to the massive data dump.
After mounting backlash, Fox News retracted the story in May 2017. However, Fox News host Sean Hannity continued to perpetuate the Rich conspiracy theory.
The network declined to comment on the suit Tuesday, citing pending litigation.
Rich's parents, Joel and Mary Rich, accuse Fox News investigative reporter Malia Zimmerman and frequent guest Ed Butowsky of "intentionally exploiting the tragic death of their son, Seth, through lies, misrepresentations, and half-truths."
"With disregard for the truth and for the obvious harm that their actions would cause the Riches, Fox, Zimmerman and Butowsky propagated and developed a fictitious story that their deceased son, Seth — not Russian hackers or anyone else — provided Democratic National Committee emails to WikiLeaks," Leonard A. Gail, the attorney representing the family, said in a statement.

Furthermore, the lawsuit alleges that Fox, Zimmerman, and Butowsky created a "smear campaign" against the family and manipulated Rich's parents by inducing them to hire Rod Wheeler, an independent investigator Fox used to back up its claim, to help solve their son's murder.
Working with Wheeler, the pair then developed "a fiction" that Rich had leaked thousands of DNC emails to WikiLeaks, the attorney continued.
"And they published, republished, and publicized the sham story — which they knew would be covered again and again, and republished, here and around the world — painting Joel and Mary's son as a criminal and a traitor to the United States," the lawsuit states.
Fox News' conduct has severely and "irreparably harmed" Rich's parents, the lawsuit argues, "because whatever opportunity that existed to investigate and find closure with regard to their son's murder was taken away from them. Defendants' outrageous conduct prevented them from coming to terms with his murder because they were repeatedly forced to relive it."
In a statement, Rich's parents described the "pain and anguish that comes from seeing your murdered son's life and legacy treated as a mere political football."

"No parent should ever have to live through what we have been forced to endure," they said.
CORRECTION
Ed Butowsky was a frequent Fox News guest. An earlier version of this post called him a contributor.