If you haven't seen this now-viral video yet, be prepared to never look at a sea lion the same way again.
It was a sunny Saturday evening and people were milling around a dock at Steveston Fisherman's Wharf in British Columbia when this sea lion swam up.
Michael Fujiwara, who lives nearby, was sitting on the dock sipping coffee around 6:45 p.m. and told BuzzFeed News he started recording as the animal slowly glided by. People started throwing bits of food and marveling at the sea lion's size.
In the video, after grabbing a piece of bread someone tossed, the sea lion hops up from the water and surprises a delighted little girl kneeling by the edge. She and others nearby laugh.
The little girl sits back on the edge, and few seconds later the sea lion jumps up again and bites her dress, yanking her into the water. Fujiwara jumps forward as others gasp, scream, and yell, "Oh my god!"
Here it is in slow motion. Because OMG.
A man, who Fujiwara said was identified as the girl's grandfather, immediately leaps in and pulls her back out. The stunned family then immediately scurries down the dock.
"I've never seen anything like this before," said Fujiwara, who ran after the family to make sure the girl wasn't injured. "But people do usually get too close and they don't realize they are dangerous, wild animals despite looking cute."
Andrew Trites, director of the University of British Columbia's Marine Mammal Research Unit, told CBC News that the sea lion most likely thought the girl's dress was food. The animals, Trites said, are not naturally dangerous or aggressive.
By Sunday, the Harbor Authority had put up signs telling people not to feed the sea lions.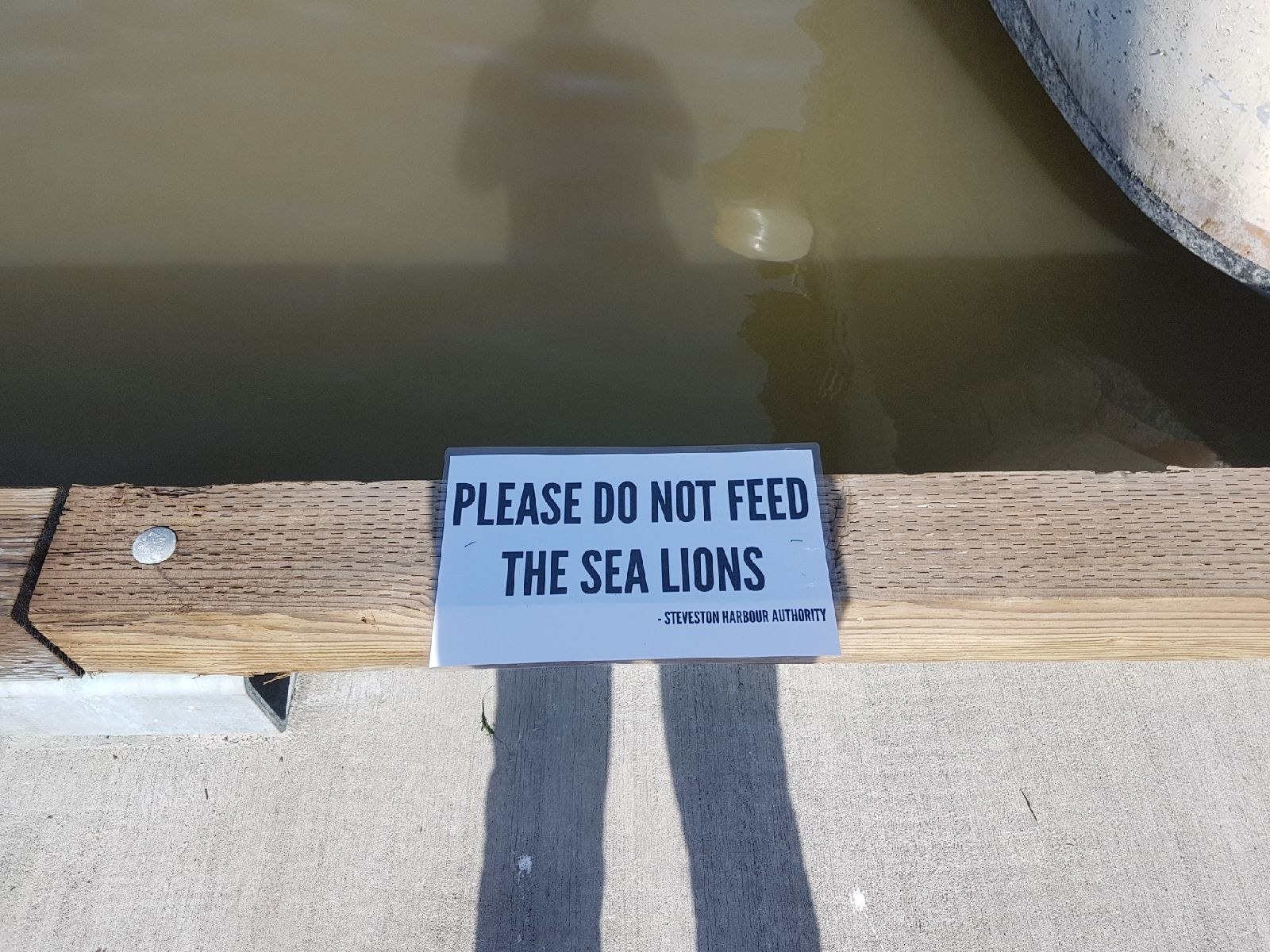 Idk but this sea lion looks like he had been plotting the move for a while.