Georgia State Trooper Jordan Ennis was driving down an abandoned road in an overgrown Atlanta subdivision when he saw the first one.
"This little brown puppy was just sitting on the curb near the woods," he recalled. "She ran back into the weeds, so I pulled over, got out, and followed her. That's when I found the other two."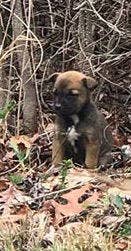 The three puppies were cowering together in the brush. Ennis crawled over and started coaxing them out of their hiding spot.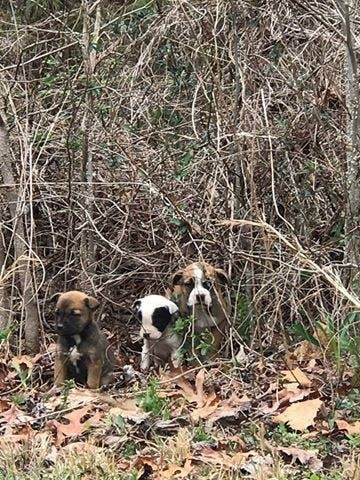 He scooped them up, brought them back to his patrol car, and introduced them to his K-9 partner, Tek, who was more than happy to share his kennel. Ennis then drove the motley crew back to headquarters.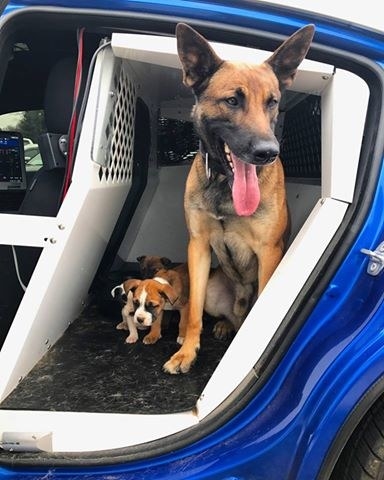 "I was rolling deep with my canine squad," he laughed.
Staff members quickly adopted the little pups, which are about a month old and look like boxer-mixes 😭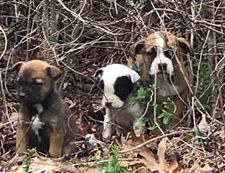 While they are all still nameless, Ennis says the pup brigade is in good health and have all been to the vet. Finding discarded puppies was a first for the trooper, who told BuzzFeed News he often calls animal control services when he sees stray dogs while on patrol.
"A trooper never knows what he may encounter on a shift," the department wrote on Facebook, "but a day with puppies is a good day."