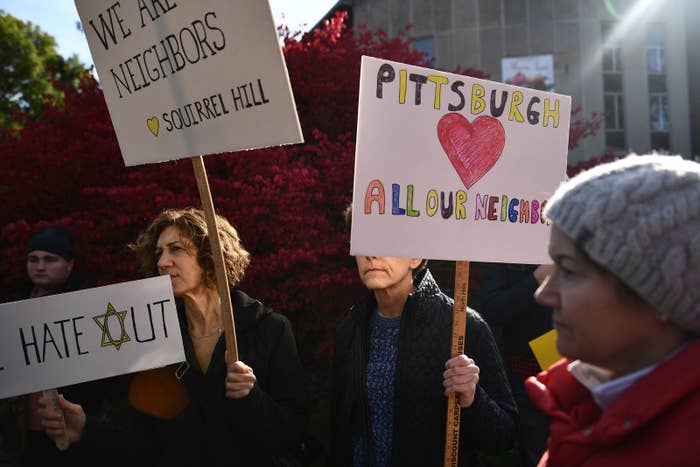 The man accused of killing 11 Jewish worshipers and injuring six at the Tree of Life synagogue in Pittsburgh on Saturday legally purchased the guns used in the massacre, as well as several others, authorities have confirmed.
Armed with an AR-15 and three handguns, and driven by a hatred for Jewish people he professed online, officials say Robert Bowers burst into the synagogue moments after Sabbath services began and opened fire on a mostly elderly congregation.
The suspect surrendered after a shootout with police, telling one officer, "They're committing genocide to my people. I just want to kill Jews."
The 46-year-old, who appeared in federal court Monday in a wheelchair, is facing 29 federal charges, including 11 counts of use of a firearm to commit murder and 11 counts of obstruction of exercise of religious beliefs resulting in death.
He has also been charged with four counts of obstruction of exercise of religious beliefs resulting in bodily injury to a public safety officer, and three counts of discharge of a firearm in relation to a crime of violence.
The suspect was legally allowed to buy and use firearms, Charlene Hennessy, a spokesperson with the Bureau of Alcohol, Tobacco, Firearms and Explosives Philadelphia division, told BuzzFeed News on Tuesday.
Hennessy said Bowers bought at least 10 weapons, but would not detail when he obtained his license and over what time span he purchased the guns.
In addition to the weapons recovered at the synagogue, officials recovered one long gun from the suspect's car and three handguns and two long guns from his one-bedroom apartment in Pittsburgh's Baldwin neighborhood.
About a month before the shooting, Bowers posted about his guns on Gab, an alternative social platform embraced by white supremacists and others who tout extremist, inflammatory rhetoric and ideologies.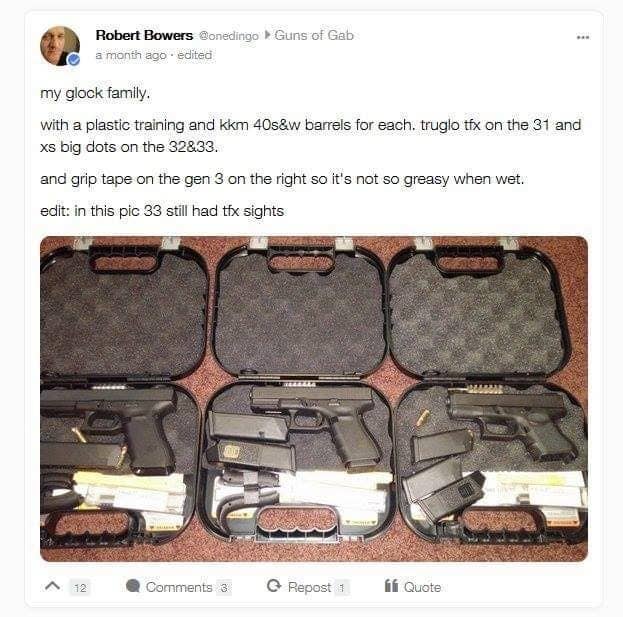 The suspect frequently posted and reshared vitriolic, hateful, racist, and anti-Semitic messages and memes. Shortly before the massacre, he mentioned HIAS, a Jewish nonprofit that helps refugees, in a Gab post, writing, "I can't sit by and watch my people get slaughtered. Screw your optics, I am going in."
Since the shooting, Gab's hosting provider shuttered the site, rendering it inaccessible to its thousands of users.