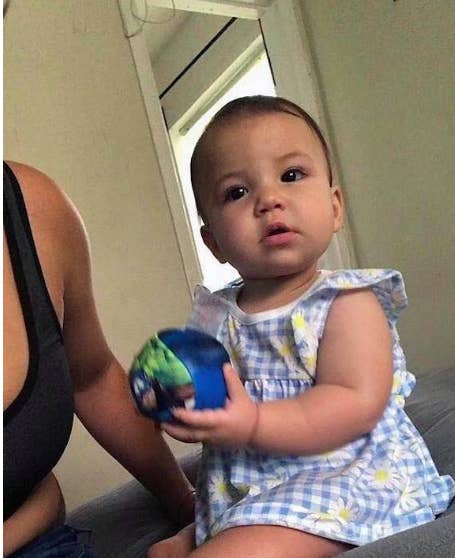 A baby girl in Florida died Wednesday after the family's pit bull attacked her while she was playing in a bouncy chair, police said.
The 8-month-old was with her grandmother, who was bringing the dog back in from a walk around 11:30 a.m., when he broke free and bounded straight toward the little girl, Miramar Police Officer Yessenia Diaz told BuzzFeed News.
"The grandma was holding the dog after coming back inside and he overpowered her and went directly into the room where the child was bouncing and attacked her," Diaz said, calling the incident a "traumatizing tragedy not only for the family, but for the officers on scene, as well."

On Thursday, her mother identified her as Liana Valino, telling local outlets that her daughter was "my world."
"She was the best thing to ever happen to me," Brenda Villasin told reporters about Liana . "She smiled every morning. She was my world."
The baby's injuries, Diaz said, were "severe" and first responders declared her dead at the scene. Her parents were at work at the time of the attack, she added.
Villasin explained that she had dropped her daughter off before work at the grandmother's home, WPLG reported.
"I am numb right now," her 24-year-old mother told reporters standing outside the home as investigators cleared the scene.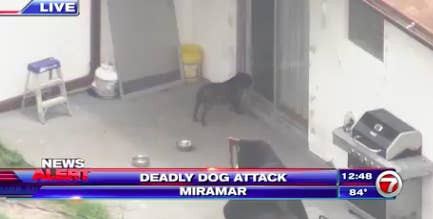 The male pit bull was three or four years old and had been raised by the family since he was a puppy, along with its female sibling and its mother, which were also in the home, police said. All three dogs have since been removed from the property.
At the time, Diaz said she was not aware if there had been any previous incidents involving any of the dogs.
"I don't know what is going to happen to the dog," the officer said. "This is now a crime scene and our detectives are evaluating with the help of Broward County Animal Control."
No decision about what to do with the pit bull had been immediately made.
A neighbor told the Miami Herald that the dogs often ran around in the back yard and did not seem aggressive or threatening.
Alex Bernal, the family's landlord, told the Sun Sentinel that the family had been renting the home for about 18 months and described them as "excellent tenants" and "very nice."
"They're a beautiful family," he said.
A GoFundMe has been set up to help the family pay for Liana's funeral expenses.