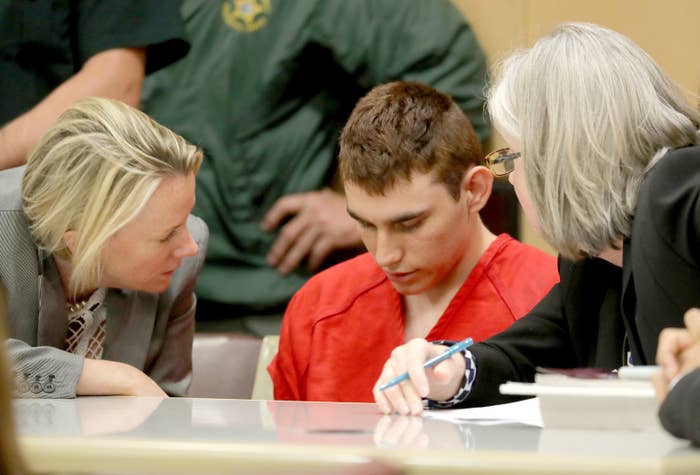 Anxious and barely audible, Nikolas Cruz insisted that he "didn't deserve" a glass of cold water, to be read his rights, or to live after he gunned down 17 of his former classmates and teachers on Valentine's Day.
A few hours after police found him wandering near his former high school in Parkland, Florida, the 19-year-old sat alone in an interview room, telling authorities to kill him.
"Kill me. Just fucking kill me. Fuck," Cruz said to the empty room while a detective stepped out to get some water.
In a lengthy confession spanning about 12 hours and 217 pages, Cruz reticently told detectives about his depression, his family "putting [him] down," the times he had tried to kill himself, and the "evil," violent voice in his head that told him to "burn, kill, destroy."
Florida prosecutors released the transcript of his initial interview with Broward County Sheriff's Detective John Curcio on Monday, though pages of the interview describing the actual shooting and how he got to the school were redacted and will not be immediately publicized. Video of the interview, showing Cruz in a hospital gown, was released Wednesday. The confession was edited out of the footage as well.
From the beginning, Curcio had to coax answers out of Cruz, who kept his voice low and his head down; he claimed to not remember details like his own phone number, what kind of cellphone he owned, or the address of the home where he had been living for the past few months.

After denying he used drugs, Cruz then said he did "a lot no one knew about," ticking off substances like Xanax and marijuana. Two months before the shooting, after his mother died suddenly, he tried to kill himself by taking a large amount of ibuprofen. One night, he said he snuck out of the house he was staying at and went to Walgreen's to buy bottles of ibuprofen and Advil.

When asked why, he said he was "depressed about everything," particularly his mother dying.
Before she died, he tried to kill himself by drinking too much alcohol.
"Loneliness," he explained, confirming that he did not have a lot of friends.
Cruz went on to explain his overwhelming depression, how he was kicked out of school for failing grades and fighting, and how upset he felt when he was transferred.
A report released Friday revealed that school district officials made two key mistakes that resulted in Cruz losing the special needs services he had been receiving since he was 3 years old, leaving him without therapeutic assistance and rendering him a "general education" student for his last two years of high school despite a long and well-documented history showing that was far from the case.
Throughout his life, the gunman said his mother "put [him] down" and called him "crazy, stupid, and worthless." As the detective continued to pry and peel back layers of Cruz's childhood and troubled time at school, the gunman constantly referred to himself as "stupid" and a "coward," revealing that he wanted to be an Army Ranger when he grew up but failed the test.
In his confession, he admitted to committing one of the worst school shootings in US history with a legally purchased AR-15 and a black bag full of ammunition, which he bought online.

He said he purchased the assault-style rifle for $560 at a gun store in Margate, Florida, because it was "cool looking" and he "needed to feel safe." Overall, he estimated he had spent about $4,000 on a variety of guns and ammunition and said that his mother had gone with him when he made most of the purchases.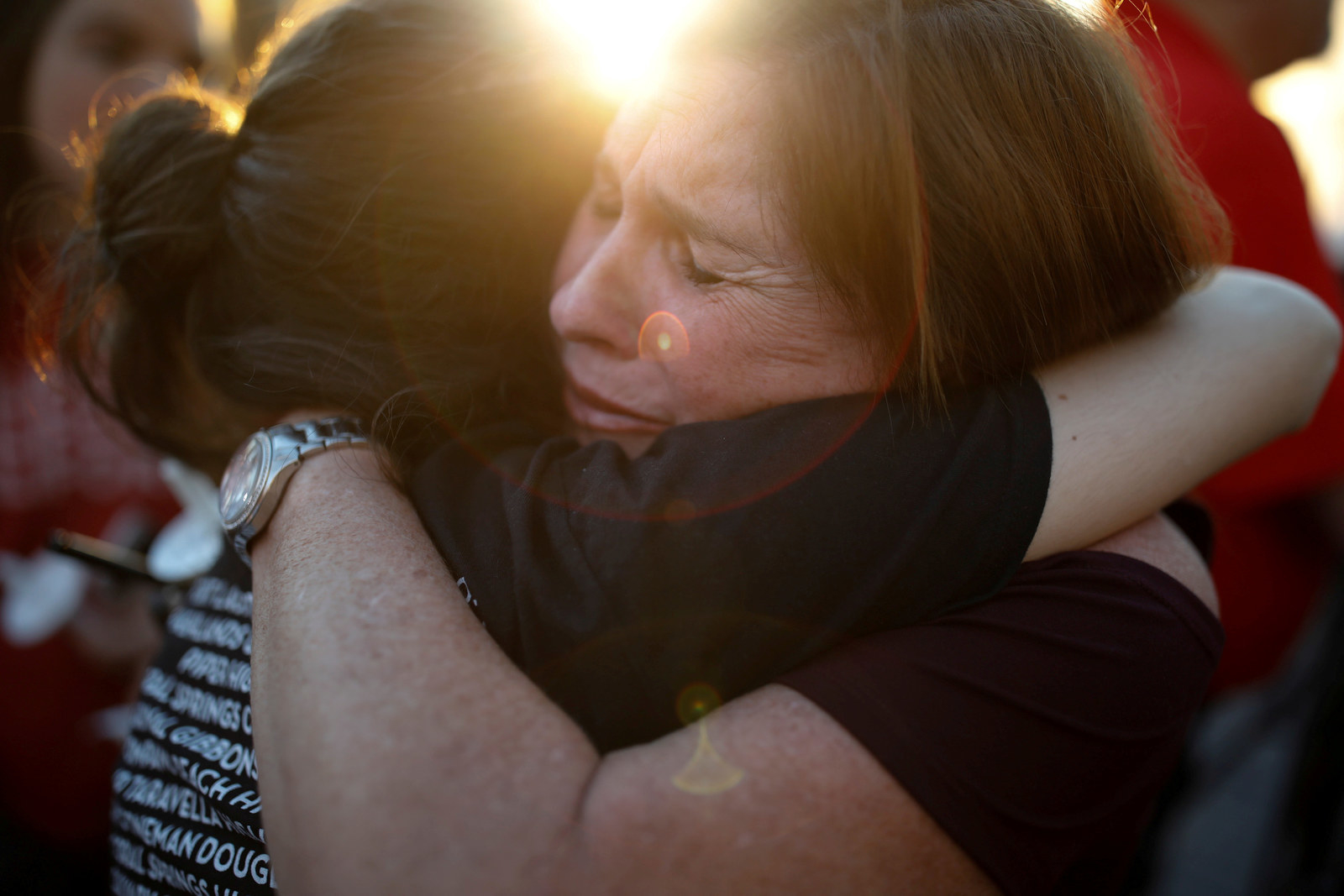 For years, Cruz said he had been tortured daily by an "evil voice" that emerged right after his father died around 2005 and "started getting worse when my mom passed."
When it tells him to "burn, kill, destroy," Cruz told the detective that he would try not to obey, but often complied, burning fire pits, killing animals, and cutting himself.
At 18, he purchased his first firearm to protect himself from the voice and keep it "occupied so he doesn't do anything."

"I don't really believe there is a voice, to be honest with you," Curcio told him later on in questioning, prodding him as to why he did not ask for help to rid himself of the demon in his head.

"I think you like the demon," the detective suggested, to which Cruz repeatedly pushed back.
"I don't like the demon," Cruz said.
"Why didn't you stop it then?" the detective pressed.
A week before the shooting, the 19-year-old said he had planned to go to a park, though he didn't have one picked out, and start shooting people, but he "didn't want to do it."
When pressed as to why he didn't follow through with "the bad side" telling him to gun down people at a park, Cruz said he didn't know.
The night before the massacre, the shooter said the "demon" voice popped into his head while he was working at the Dollar Tree.
"What's the voice telling you?" Curcio asked.
"To hurt people," he replied, explaining that the voice "is in [him]."
The next morning, he said the voice told him to get an Uber with his weapons and go to his former high school.
"It's a voice. The voice is in here," he told the detective. "And then it's me. It's just regular me just trying to be a good person."
The "demon" voice, though, also acted as a kind of imaginary friend, Cruz said. Despite it being "bad," Cruz felt that it cared about him more than his own family, who he accused of mentally abusing him.
"I have someone in my head who I can talk to about it," the gunman said.
"So why do you want to be friends with somebody who just wants to tell you to do bad things?" the detective asked.
"To have somebody," Cruz replied. "Because I have no one."
Curcio left the room several times throughout the 12-hour interrogation, during which Cruz questioned over and over, "Why didn't he kill me?"
"I want to die. At the end, you're nothing but worthless shit, dude. You deserve to die because you're fucking worthless and you fucking…everyone. Want to die," he told the empty room during another break.
Around midnight, Curcio came back with Cruz's younger brother, Zachary Cruz. When it was his time to go, the 18-year-old told his older brother, "I love you with all my heart" and asked him, "Can I give him one more hug? Just one. Just one."