"I Can Go Shoot Them," Nikolas Cruz Told A Parkland Student's Mother Before The Rampage
A newly released batch of investigative files shows even more warning signs missed by people who knew and interacted with the shooter.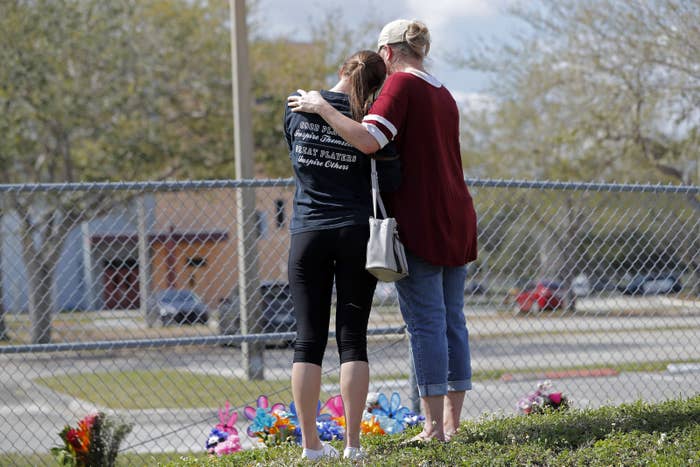 About a year before he allegedly shot and killed 17 students and faculty members at a Florida high school, Nikolas Cruz told the mother of a student at his former school that he might shoot up the campus, but his threats went unreported.

Cruz, who has confessed to the Valentine's Day rampage at Marjory Stoneman Douglas High School, was known to have a troubling list of behavioral problems and violent tendencies, and even expressed a desire to become a school shooter on a YouTube page, most of which school officials and authorities dismissed or ignored.
In a newly released trove of evidence this week, the recollections of former classmates, neighbors, family members, and others weave together even more missed warning signs about the troubled gunman.
During the summer before the shooting, Cruz worked as a cashier at a Dollar Tree store in Coral Springs. While in line to buy some items and pick up her daughter at the end of her shift, Giovanna Cantone tried to console Cruz about his previous expulsion from the high school after a fight.
Her daughter, Ina, she said, had also left Marjory Stoneman Douglas and was doing well at her new school.

"I said, you know what, let bygones be bygones. Let it go," she recalled in a sworn statement to investigators on Feb. 20, one of several testimonies released by prosecutors on Wednesday. "I said there are other options out there."
The mother encouraged Cruz to finish his high school diploma online, telling the teen, "You can take as long as you like...put a little ease on you."
His response shocked her and left her "pulling back."
"Thanks for the tip," he told her. "He says, 'I can do that' … or he says, 'I go shoot them. I can go shoot them and you know I can shoot you too.'"
Stunned, Cantone said she told Cruz not to talk like that, to listen to her advice and he will be "fine." The mother chalked his remark up to his being a "young kid." They say stupid things like that, she told officials.
"But when I left I was like frightened," she went on, adding that she told her daughter to be careful around him." Cantone never reported the encounter to the manager or authorities, instead shaking it off even though she felt that "he was talking kind of crazy... I didn't really think he was going to do this."
"I'm sorry for that," she said.
Her daughter, Ina, overheard the conversation between Cruz and her mother. She, too, thought Cruz was joking, since he had never talked about it before, according to her testimony.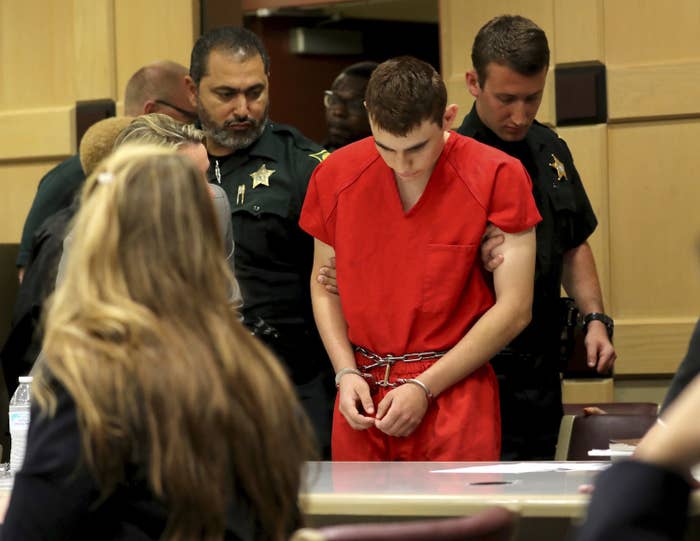 Cruz's brother, Zachary, said he frequently overheard Nikolas talk about killing people, often to himself. Once, Zachary told investigators, he was scrolling through the 19-year-old's phone and saw disturbing messages on an app called Kik.

Cruz had been texting himself, sending himself notes like, "I'm gonna kill them. I'm gonna go to that school. I'm gonna shoot everybody," Zachary described.
"I read it and I was like, wow, I should tell someone about this," Zachary told investigators. "But I was like, he's not serious. In my head I'm like, he's not serious about this. He's...trying to get attention...but also, like, this thing in my head is, why would he just be telling himself this?"
Zachary decided that he knew his brother and brushed it off, since the pair "would always joke about stuff."
While Nikolas Cruz had previously talked about shooting up his former high school, his volatile moods pacified — until their mother died last November. Then something "switched," said Rocxanne Deschamps, who took in the boys.
Her son, Rock Deschamps-Letang, added that Cruz had "threatened many people to kill, kill, kill. … He has fantasies — very, very bad fantasies of killing."
Nikolas Cruz shot a gun in the house several times, his brother told detectives. Neighbors also testified that the teen would shoot at their chickens or bottles, cans, and buckets in his yard with a BB gun.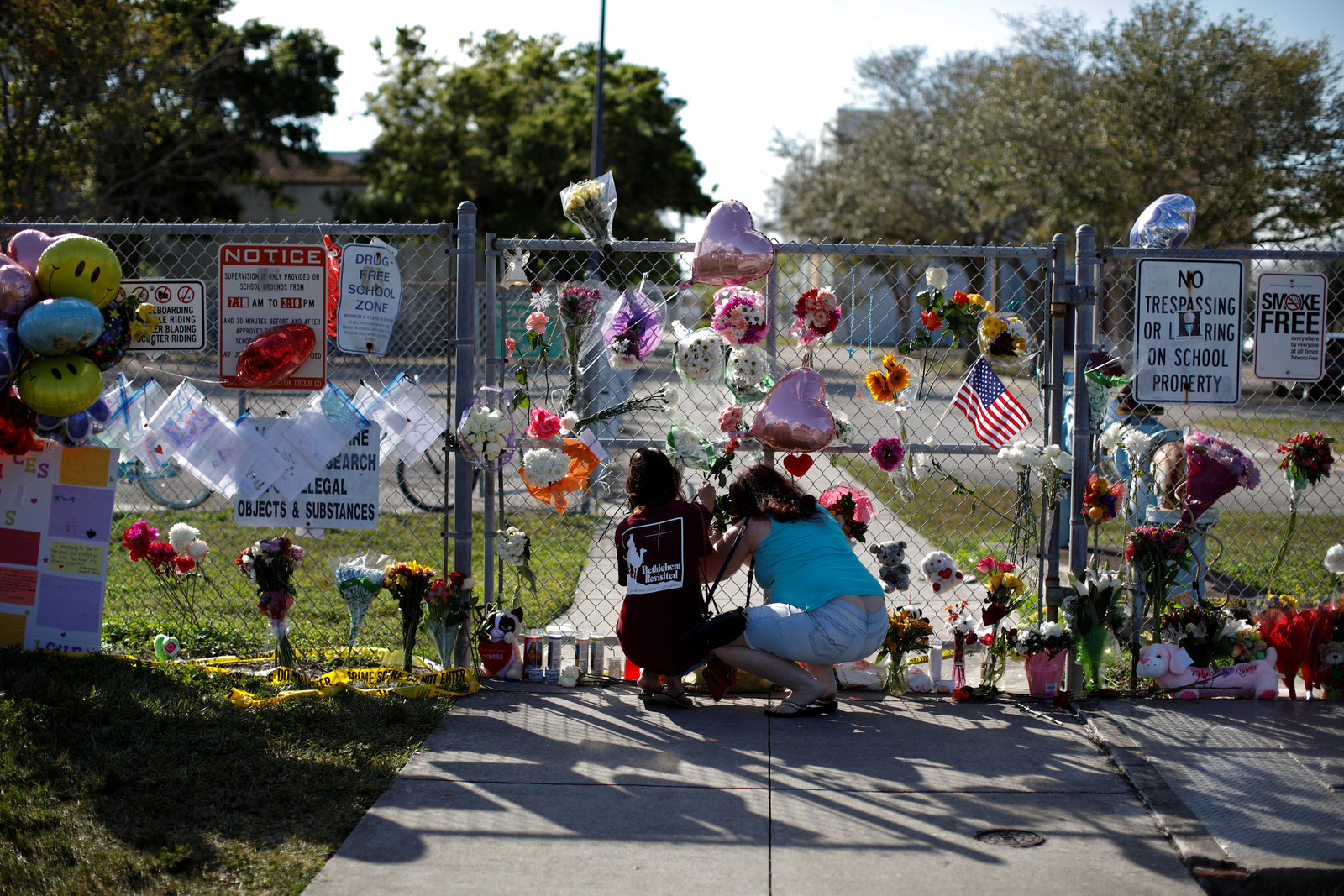 When he did attend Marjory Stoneman Douglas, Cruz looked up strange, disturbing things on the internet using school computers, another student said.

One time, it was "how to make a nail bomb," the teen, who sat next to Cruz in engineering class, stated, calling it "very, very scary stuff." In another encounter, Cruz allegedly praised the Pulse nightclub shooting, which left 50 people dead.
"Did you hear what happened in Orlando?" Cruz allegedly asked his classmate, before adding, "I'm so glad they killed all those gay people."
Cruz also referenced white supremacy and often touted his hatred for black people, telling one friend that "he wanted to kill them all," his peers told police. He would send images and videos of guns on Snapchat and Instagram, they said.
The shooter had an obsession with killing animals, especially frogs, and would flaunt their dead bodies on social media or bring them to school, several teens said.
"He used to bring, like, dead animals to classes cause he's, like, a hunter so he used to kill birds, squirrels, and cut their heads off. Bring them in school bags," said one student, who called herself one of Cruz's closest friends at their alternative school.
Dana Craig, who had known Cruz for years, said he used to date her friend. But the friend broke things off in 2016 after Cruz physically abused her, she said.
After finding out Craig had persuaded his ex-girlfriend to break up with him, Cruz threatened the junior, telling her, "I'm going to kill and rape you and find your family and kill them."
At lunch, she and her friends would talk about him and his behavior. Other students would come by and chime in, the teen recalled.
"They would be, like, yeah, he did this, he did that, and we reported it or didn't report it," she said. "He was violent toward other people."