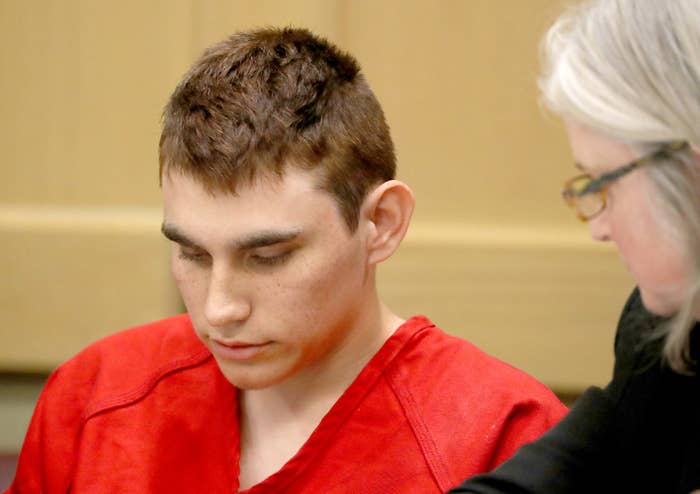 Years before he confessed to police that he walked into his former high school with an assault rifle and killed 17 students and faculty, Nikolas Cruz told a school therapist about his violent dreams, obsession with guns, and desire to hurt people, according to his psychiatric file obtained by the Miami Herald.

The 19-year-old saw the school therapist weekly from February 2014 to December 2015 while he was at Cross Creek, a school in Broward County for students with behavioral and emotional problems. The records portray a volatile, angry teenager who exhibited frequent and extreme mood swings. He alternated between periods of positive, good behavior and stretches of dark paranoia in which he made threats and acted violently at home and at school.
Last week, Cruz was charged with 17 counts of premeditated murder and 17 counts of attempted murder after he already confessed to gunning down his former classmates and teachers.
The newly released reports provide deeper insight into Cruz's behavior, which was repeatedly flagged to school officials and law enforcement agencies — including the FBI. Last week, Broward County Superintendent Robert W. Runcie called for a "comprehensive, independent review" of the former student's educational record and the "academic, social, and emotional services" he received.
During one session on May 3, 2014, Cruz told a therapist that he had a dream "of him killing people and covered in blood," according to the report obtained by the Miami Herald. "He smiled and told the therapist that sometimes he says things for shock value."
When describing his "perfect summer" for a short paper, the teen wrote about "buying some type of gun and shooting at targets...just for fun for hours."
He expressed his loneliness, sharing that he "will never be happy with my life. I have no money or friends."
In another session, he detailed how he would visit YouTube to "research wars, military material and terrorist topics." His mother, Lynda Cruz, who died in November, told the school therapist the obsession came from his "excessive gaming."
School therapists repeatedly voiced their concern about his "aggressive and destructive behavior," especially at home. After his concerning dream, administrators developed "a safety plan" for that summer to help ensure the teen would not hurt himself or others, the Miami Herald reported. It included removing all "all sharp objects from the home" and encouraging Cruz to talk about his problems.
And yet that following September, a therapist wrote that they had shared "concerns with parent about his obsession with guns/military and his poor anger control." The note also detailed that Cruz might "deploy aggressive behaviors at home."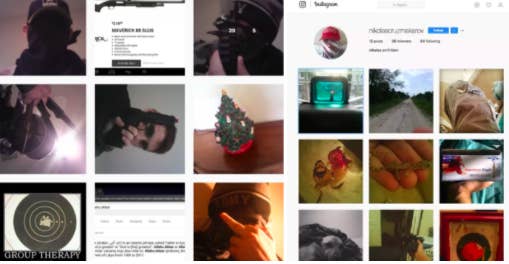 For years, Cruz and his younger brother were frequently violent at home, breaking furniture, punching walls, running away, threatening and, at times, physically attacking their mother, according to sheriff's logs.

In one letter, the therapists described how the teen would fiercely lash out with "minimal provocation," such as destroying his TV after losing a video game or demolishing a dead tree with a hatchet.
"When upset he punches holes in the walls and has used sharp tools to cut up the upholstery on the furniture and carve holes in the walls of the bathroom," the letter said, according to the Herald.

School therapists also advised his mother "to restrict access to any weapon."
As the months wore on, though, Cruz began to exhibit "tremendous progress" in his behavior, his therapists reported in April 2015. He started to make friends, his mother said, "control" his outbursts, and was less aggressive. The teen stated that he wanted to go to a traditional high school.
In October 2015, he started at Marjory Stoneman Douglas as a part-time student and was fully integrated by January. Before he left Cross Creek, he told his therapist he thought he was going to do well at his new school, the Herald noted.