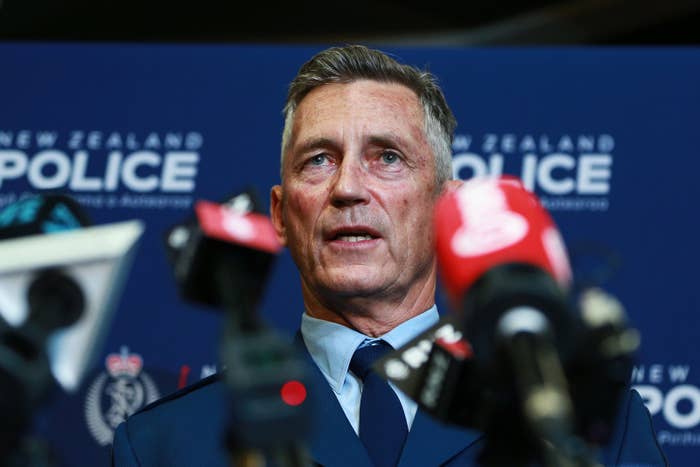 New Zealand authorities said Wednesday officers stopped the gunman accused of killing 50 people at two mosques in Christchurch while on his way to a third attack.
Police commissioner Mike Bush told reporters that the gunman, who officials said acted alone last Friday afternoon, was en route to terrorize more people before officers intervened.
"We strongly believe we stopped him on the way to further attack," he said. "Lives were saved."
Officers arrested the 28-year-old suspect 21 minutes after they received the first emergency call, Bush said.
The New Zealand Herald published video of the moment police apprehended the gunman after ramming his car off the road. The officers were in the middle of a training session on how to handle armed offenders when they received the call about an active shooter in Christchurch, the paper reported.
The suspect was speeding down a road, weaving in and out of traffic with his hazard lights on, police said. Using their vehicles, officers sidelined him and dragged him out of the driver's side and onto the sidewalk where he was arrested.
Bush had said that officers found improvised explosive devices and other weapons in his car.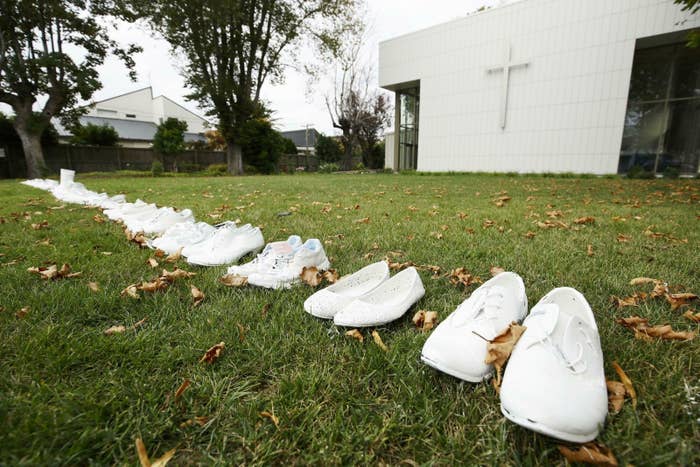 While police say the alleged shooter, who had no previous criminal history, is the only person who opened fire on the worshippers during prayer services, the commissioner reiterated that a team of international authorities was investigating whether "anyone else was supporting him in any way."

"This is absolutely an international investigation," he said, noting that the three other people who police had also arrested that day were not connected to the attack.
Over the past few years, the alleged gunman spent time in Eastern Europe, visiting countries including Bulgaria, Turkey, and Croatia, authorities said. A senior Turkish official told CNN that the suspect "had spent an extended period of time in the country."
Meanwhile, a team of more than 120 experts has been working to identify the victims so loved ones can hold funerals. But before authorities can release the bodies, they must accurately document how each victim died.
"We must prove the cause of death to the satisfaction of coroner and judge," Bush said. "You cannot convict for murder without that cause of death."

So far, 21 bodies have been formally identified and returned to their families. By the end of Wednesday, the commissioner said police hope to "have finished a majority of IDs."

"But some of the victims will take a little longer," he cautioned. "If we get it wrong, it is unforgivable. We are focused on getting it right. If we don't, you can't come back from that."