The mother of a little Texas girl found dead in a storm drain after her father falsely told police she had disappeared in the middle of the night while being disciplined for not drinking her milk was arrested Thursday.
Sini Mathews, the mother of 3-year-old Sherin, was arrested on suspicion of abandoning or endangering a child, a felony. The father, Wesley Mathews, remains in custody after being arrested earlier on suspicion of causing serious bodily injury to a child.

According to an arrest affidavit, Wesley Mathews had grown impatient with Sherin on Oct. 6 because she wouldn't drink her milk. So the couple allegedly left Sherin, who they had adopted from India, alone in the kitchen for an hour and a half while they took their 4-year-old biological daughter out to dinner.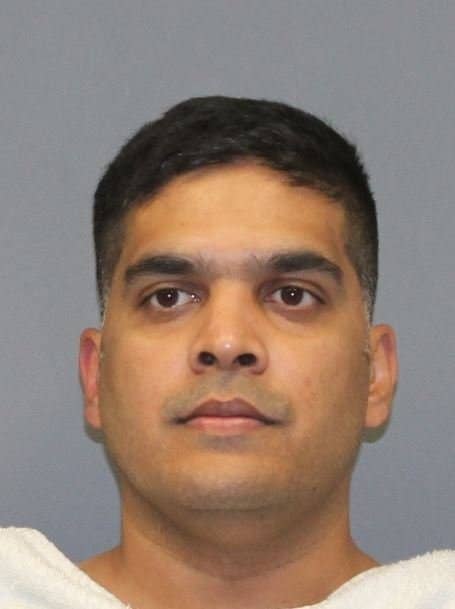 When they returned, Sherin, who police said had developmental issues and limited verbal communication skills, was still in the kitchen. Later, in the garage, Wesley Mathews said he was still trying to get his daughter to drink milk and she wouldn't listen, so he "physically assisted" her. That's when the girl started choking "and her breathing slowed," according to an arrest affidavit. The father allegedly told police he no longer felt Sherin's pulse and believed she was dead, so he removed her body from the house.
That was a different version of events than the one he initially gave police on Oct. 7, which attracted national attention. Wesley Mathews had originally claimed that he sent Sherin outside that night to an alley near their house because she refused to drink her milk, and when he went out to retrieve her at around 3 a.m., she was gone.

Officials swarmed and scoured the area in search of the child, finding her body on Oct. 22 in a culvert less than a mile from her home in Richardson. The Dallas County medical examiner is still investigating how exactly she died, police said Thursday.
Wesley Mathews, who was initially arrested on suspicion of child endangerment, remains in custody in lieu of $1 million bail.

After detectives used receipts, eyewitnesses, and cell phone records to put the family at the restaurant, they determined Sini Mathews willingly left their adopted daughter home alone that night, placing her in "imminent danger of death, bodily injury, or physical or mental impairment," according to the arrest affidavit.

She remains in custody in lieu of $250,000 bail.