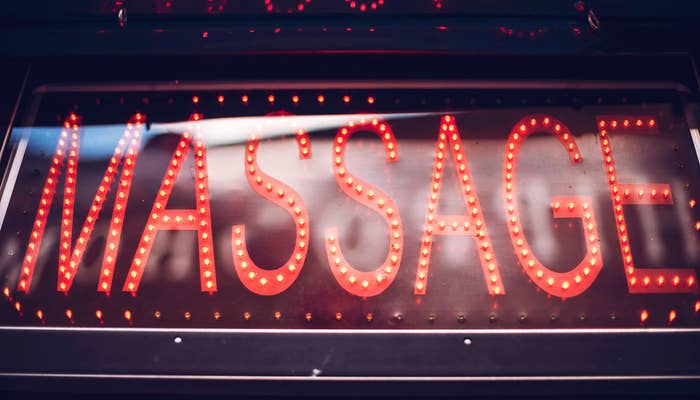 Thousands of massage parlors across the US are acting as hubs for human trafficking and prostitution, raking in $2.5 billion a year in the process, according to a new report detailing a booming industry that preys on immigrants trying to support their children.

Billed as the first of its kind, Polaris, a group fighting modern slavery, conducted a study of more than 32,000 reported human trafficking cases in 2017 and found that the illegal massage parlor industry represents the second-highest volume of calls to the National Human Trafficking Hotline. More than 9,000 salons are currently open for business across the US, with locations in every state.
Often rundown, nondescript, and tucked into strip malls, the massage parlors accounted for 2,949 calls to the National Human Trafficking Hotline over the period 2007 - 2016, Polaris reported, and they are popping up at alarming rates in every state across the US.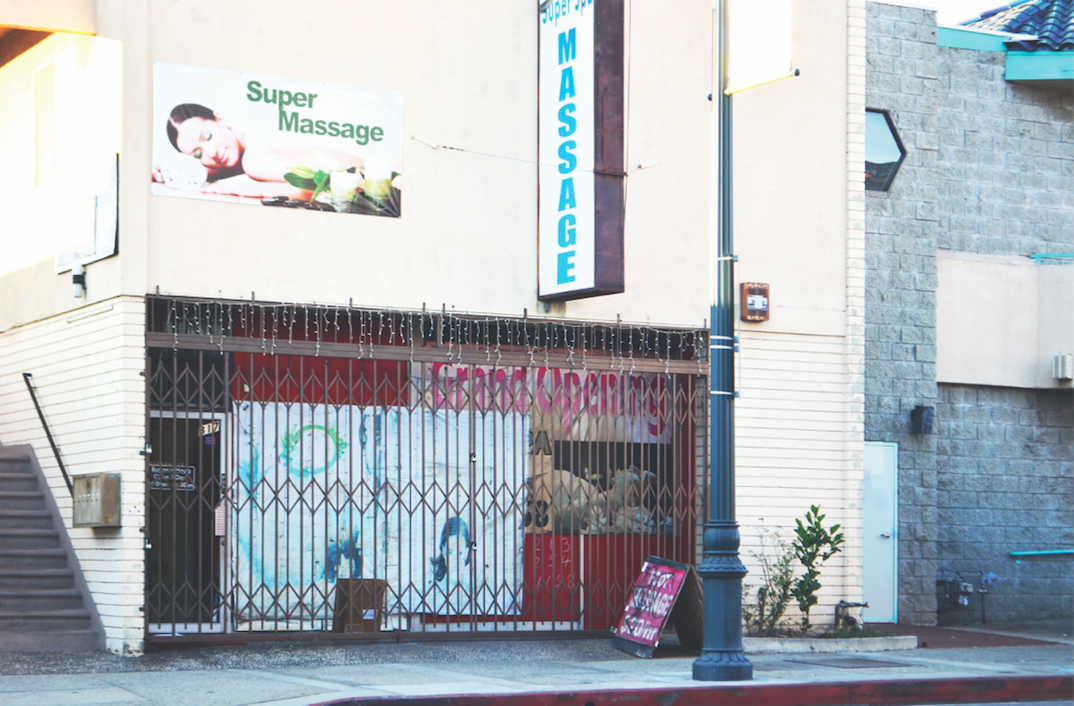 "You see these every day. They look abandoned, empty, and you think, Who would want to go in there? That's the way you know," Rochelle Keyhan, the report's lead author, told BuzzFeed News on Thursday. "Would you want to go in there for a relaxing massage? Yes or no. If it's no, it's probably a place that's trafficking women."
The victims are primarily immigrants from China or South Korea who speak little or no English, are burdened with debt, and are desperate to help support their children.
The women are lured by advertisements and word of mouth, but are increasingly being targeted on social media platforms, specifically the highly popular chat apps WeChat and KakaoTalk.
"These networks are very adaptable. They are finding these women in these apps and promising them better lives and steady wages in different languages, and that's really difficult to detect and crack down on," Keyhan said.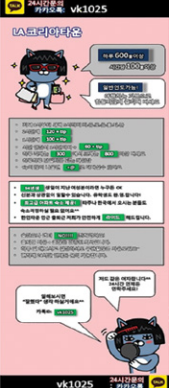 Thousands of Mandarin-language ads are constantly popping up across websites recruiting women for massage establishments. In California, 42% of these ads show multiple red flags for trafficking, such as taking care of visas, transportation, and housing, and the possibility of making more than $4,000 a month.
After speaking to more than 1,300 victims, Polaris also found that many of the exploiters were former workers who moved up the ranks, became managers, or opened their own massage parlor.
"Women are trafficking women, which is a distinct aspect of this sex-trafficking industry," Keyhan said. "They share the same language and background and so there's this natural trust there and then they exploit them."
These massage parlors are also rarely stand-alone operations. The average salon connects to at least one other business, as well as nail salons, restaurants, grocery stores, and dry cleaners, researchers noted.
California has the highest number of networked connections across the country. Parlors there can be linked to others in every state in the US, except Vermont, the report said.
"There has been a massive increase in these establishments. We keep trying to shut them down, but they are always part of a chain," Barry Hall, a lieutenant with the Los Angeles County Sheriff Department's human trafficking bureau, told BuzzFeed News. "If it has a sign outside that says, 'massage,' it's a hand job parlor and the women in there are forced to perform sex acts all day long for literally nothing."
The victims are usually forced to live in the parlors and are working to pay off "fictitious debt that never gets paid," Hall said, adding that they are charged a lot of money for things like food and toilet paper, so they "feel trapped" by debt.
Last week, authorities shut down a massage parlor in East Los Angeles that did not have a business license and none of the women were licensed massage therapists, Hall said. But citing violators carries no serious ramifications. When Hall went back last week, he said its doors were open.
"It's like whack-a-mole," he said. "They keep popping up. There is one next to my dentist's office."
In the US, men find the illegal establishments by perusing sites like Craigslist, Yelp, Backpage.com, and the most popular, Rubmaps.com, where customers can post reviews of the women and services. Rubmaps gets an estimated 325,000 unique visitors per month and catalogs more than 7,200 open and active illicit massage businesses across the country, Polaris reported.
"We actually use these review sites as an intelligence service to find exploiters," Hall said.
"On these review boards, buyers share information about their experiences with the businesses, including details of which women provide which sex acts, how much to tip, reviews of their experiences, and ratings of the physical attributes of the women," the report states.
Here's an example of a review from a parlor in Tampa, Florida:

During the act she turned her head to the left and could not look at me, eyes dull, one position
only, on back across the table. Really bad part: after 2-4 minutes of fun she pushed me away,
said she was sore... I will give her credit for the above Happy Ending, but [it was] only one step
above a tube of KY and a porn movie. There is better value out there.

These sites boast hundreds of ads describing massages by "young Asian and Latina Girls. Hot." Other examples include:
- SIX ASIAN GIRLS Every Day ✶ ✶ Japanese Girls Here ✶ ✶ ✶ YOUNG Cuties %

- New Arrive Young girls .$5 OFF 1hr body Don't miss out 213-368-0086 (Los Angeles Koreatown Hollywood Downtown)"

Reviews, being open at odd hours, showcasing nude modeling or lingerie photos, and being cash-only are very clear red flags that a massage parlor is forcing women to perform sexual acts, Keyhan said. Covered windows, buzzers, and cheap prices are other indicators that a parlor is illegal.
Customers are primarily white men going in during lunch or after work. In Houston, for example, 292 illegal massage businesses served roughly 2,869 people per day and that the busiest time was between noon and 2 p.m, according to Dr. Vanessa Bouche's study in the Journal of Human Trafficking.
Some cities, like Los Angeles, Phoenix, and Seattle, have conducted several recent sting operations to crack down on customers and arrested dozens of men, Keyhan said. In Los Angeles County, officials are now requiring routine inspections to catch and eradicate sex-trafficking massage businesses. San Francisco recently regulated hours of operation, resulting in the shuttering of more than 100 illegal parlors.
"It is clear to me that massage parlors in our communities and across the country have become safe havens for human trafficking," Los Angeles County Supervisor Janice Hahn, who helped create the legislation, told BuzzFeed News. "They operate with near-zero scrutiny and we have seen a glut of new massage parlors open offering massages as low as $15 or $20."

However, only 12 of the country's states have laws regulating massage business operations.
"It's one of those things you walk past every day and you might notice, but you keep going," Keyhan said. "We want people to stop and do something about it."
If someone has a tip or something to report, it is extremely beneficial: National Human Trafficking Hotline: 888-3737-888 or text "HELP" or "INFO" to 233733