Two universities in Los Angeles are quarantining more than 700 students and faculty who can't prove that they've been vaccinated against measles as California and the country grapple with the largest outbreak of the highly infectious disease since it was eradicated from the US nearly 20 years ago.

Los Angeles County health officials on Thursday issued mandatory, legally binding quarantine orders for students, faculty, and staff from the University of California, Los Angeles, and California State University, Los Angeles, who might have come in contact with the measles virus. The hundreds affected must remain in a cleared, cordoned-off space if they cannot "provide evidence of two doses of measles immunizations or lab verified immunity to measles."
Over the past few days, more than 900 LA college students and staff were forced to stay at home, unable to use public transportation, and had to notify public health officials if they needed to go anywhere so that they could get an escort. The department is still working to track down and clear an "unknown number" of people who might have come in contact with the virus while in Cal State LA's library a few weeks ago.
It's possibly the largest measles quarantine in state history, according to the California Department of health, which said it "is not aware of a recent instance of a quarantine of this size for measles in California."
On Thursday, UCLA said that it had reduced its quarantine from 127 students and staff to 82. The next day, only one student on campus remained isolated and less than 45 others, including one staff member, who had not yet had their immunity status confirmed "have elected to self-isolate in their own off-campus residences."

On Friday, Cal State LA announced that 550 students and 106 staff members were under quarantine orders and told to stay home and avoid contact with others as much as possible. The school cleared about 130 others who "provided the required proof of immunization."
The move comes as communities across the US are struggling to tamper a measles surge that, at nearly 700 cases, is the largest the country has seen since it eliminated the disease in 2000 and misinformation about the safety of vaccines continues to spread online.
The virus is one of the most contagious diseases and can remain in the air and on surfaces for up to two hours after an infected person has left the room, making crowded classrooms, dormitories, and, bustling quads and hallways prime targets for outbreaks.
For example, if one student with measles exposes 1,000 others, 50 people will contract the disease because, as Barbara Ferrer, director of the LA County Department of Public Health, explained, 5% of the population is not fully immunized and "90% of people who haven't been immunized and come in contact with the measles will get it."
"Within a period of a few weeks we could have about 600 people in LA county with measles," she said Friday. "That's why we are taking this so seriously."
In early April, an infected UCLA student attended classes for several days in two buildings, coming into contact with more than 500 people and sickening a classmate as a result.
Miles away in the eastern part of the city, Cal State LA said Thursday that it sent home 127 staff members and 71 student employees who work in the university library after a student who had measles entered the building on April 11. Officials are still working to track down an "unknown number" of individuals who entered the building between 11 a.m. and 3 p.m. on that day.

"The Department of Public Health has determined that there is no known current risk related to measles at the library at this time," the university said in a statement.
Locating and quarantining potentially at-risk students and staff is an arduous task. Health officials have to find those who might have been in the infected space and verify if they've been vaccinated.
If the person can't produce vaccination records, universities will remove them from their dorms and place them in spaces on campus "for separate living." For students who live off campus, they are ordered to stay home and health officials will ensure any potential roommates remain safe.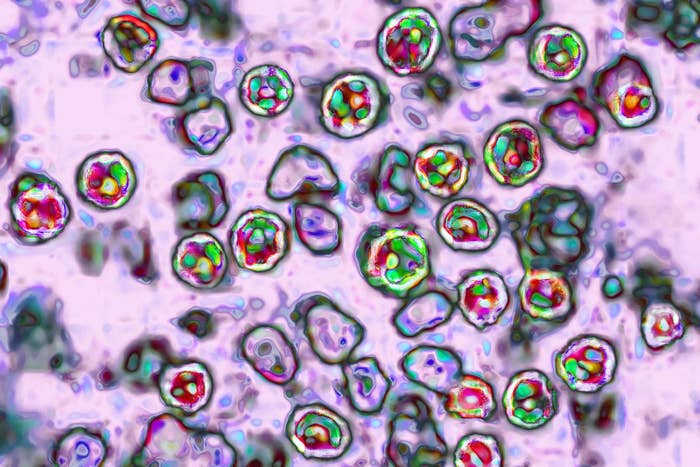 Out of caution, county health officials have ordered a mandatory quarantine for 24 to 48 hours until the hundreds of student and faculty members can provide vaccination records, the university said in a statement. Some of them may need to remain in their relegated location for up to a week or longer because the measles' incubation period lasts up to 21 days.
At Cal State LA, the number of unvaccinated people who might have come in contact with the disease could be higher and harder to narrow down. The department found 875 students, faculty, and staff who could be at-risk.
So far, the public health team has cleared 215 people out of 660 who used the library computers on the afternoon of April 11 and is still working to verify the remaining 445. Furthermore, LA County has issued a "blanket order" for anyone who was in the university's library between 11 a.m. and 3 p.m. that day to immediately contact health officials and confirm they are immune to measles.
"We have an unknown people whose names we don't know and numbers we don't have," Ferrer said. "We're asking those people to self report so we can ensure they don't infect others."
None of Cal State's nearly 1,000 students who live on-campus have been placed under quarantine orders.
As of Friday afternoon, both campuses confirmed that they had not found that any newly infected students or staff.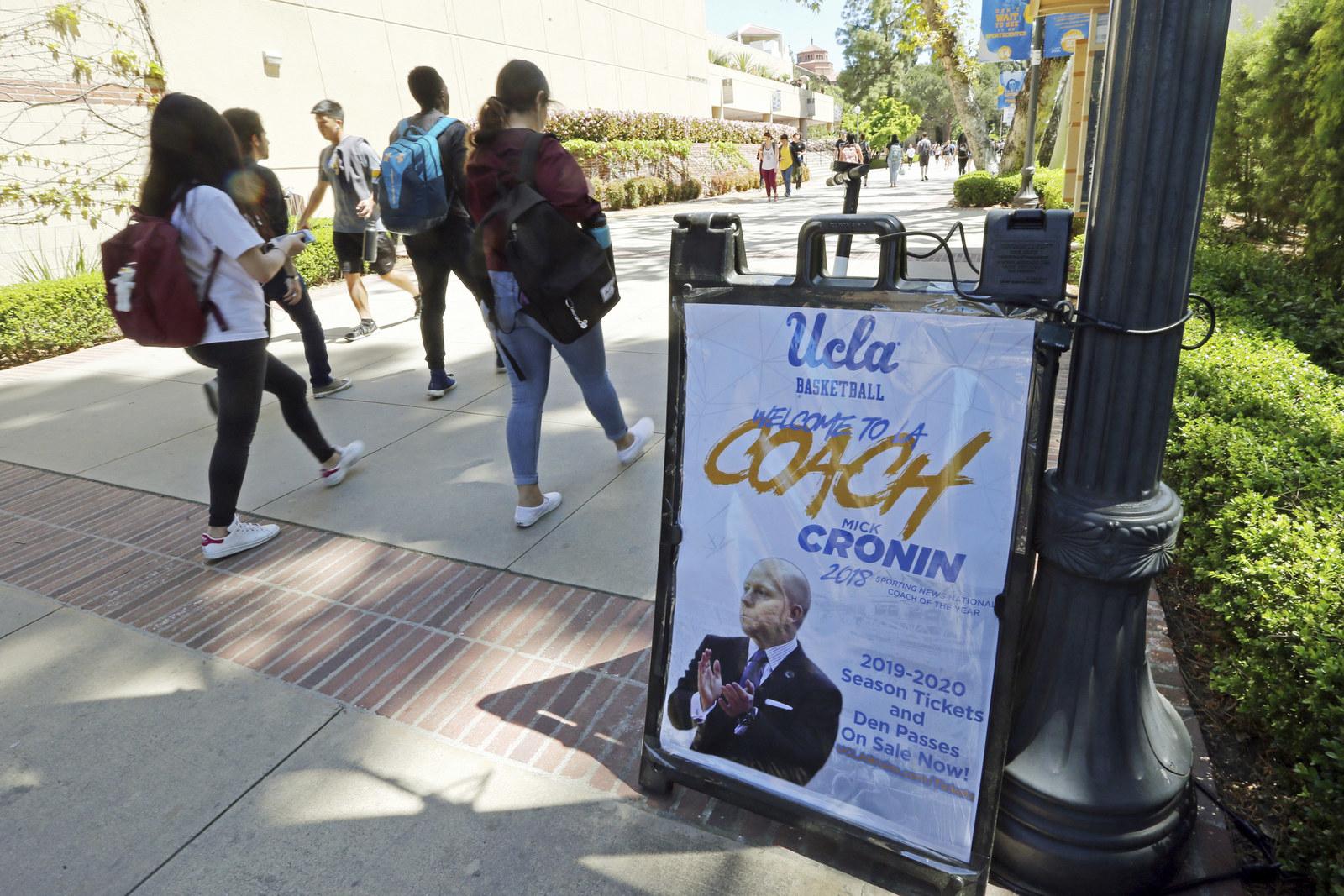 In 2016, California enacted a new law requiring that all students in the UC system be fully vaccinated before starting school. But the law garnered outrage and pushback, and the rule was not enforced until fall 2018.
Los Angeles is one of 11 counties in California dealing with the disease. So far, the state has recorded 38 cases compared to 11 around the same time last year, and that number is expected to rise as more people travel and return from vacation. The patients range from 5 months to 55 years of age, Dr. Karen Smith, director of the California Department of Public Health, said Thursday.
In LA County, five residents have contracted measles. Five other people who traveled through LAX also have the virus. Most of the infections are connected to international travel, with four of the cases linked to one unvaccinated traveler who came back to the US from Asia, health officials said.

Some people have been hospitalized, health officials said Friday.
Ferrer confirmed that the intensifying anti-vaxx movement, which has been spreading across social media and in communities, especially religious ones, has contributed to the rapidly troubling rise of measles cases.
"We have people who have chosen to be immunized and now we have an outbreak," the public health director said. "If you want to protect yourself and others, get immunized."
Across the US, the Centers for Disease Control confirmed 695 cases of measles have been reported in 22 states this year, prompting health officials to issue grave warnings about its life-threatening side effects, especially for infants, pregnant women, and people with weak immune systems.

"Vaccination is the best way to protect against measles," CDC Director Robert Redfield tweeted, calling the current outbreak "deeply troubling."