Residents of the city of Ishinomaki, in Japan's Miyagi prefecture, lit candles to form "3.11 memorial." The area was one of the hardest hit by the tsunami.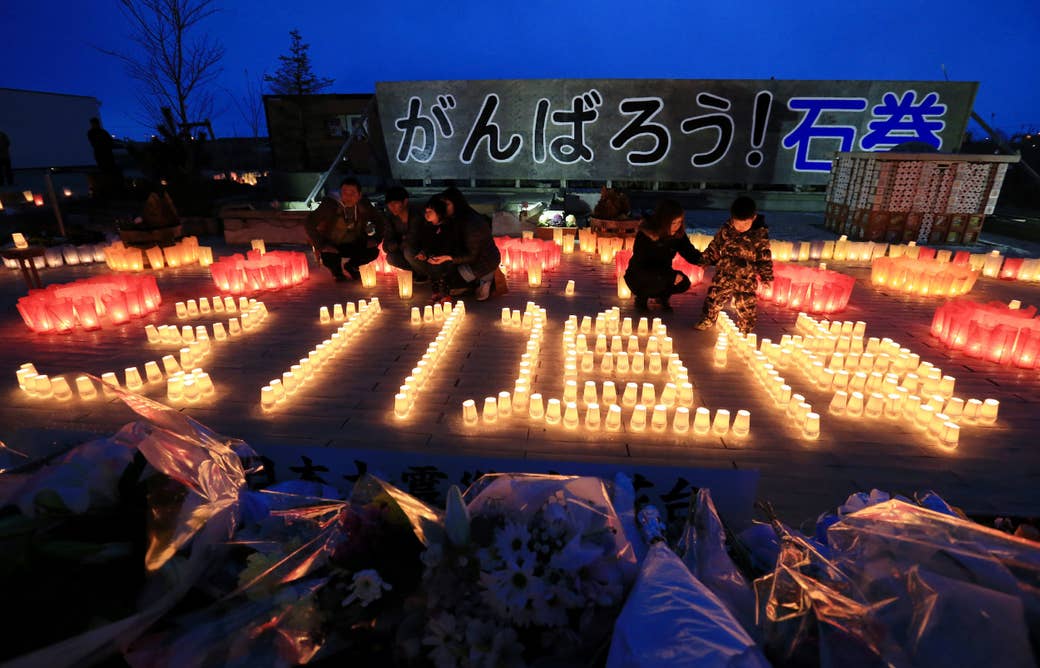 This is Ishinomaki on March 21, 2011.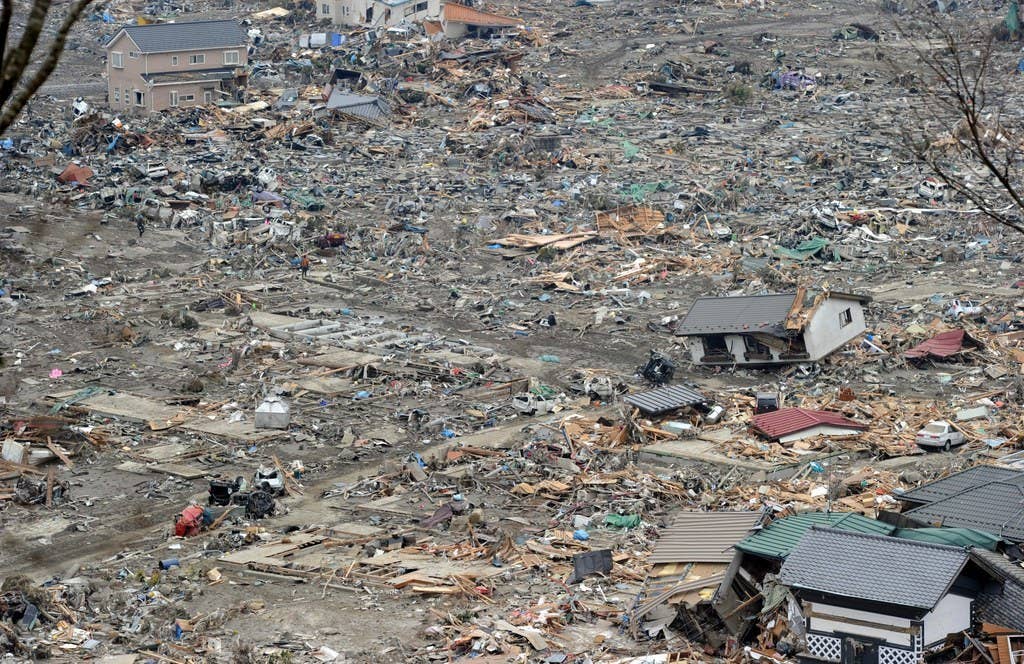 These images show the tsunami tearing through the city of Natori in Miyagi, followed by rebuilding efforts in 2013.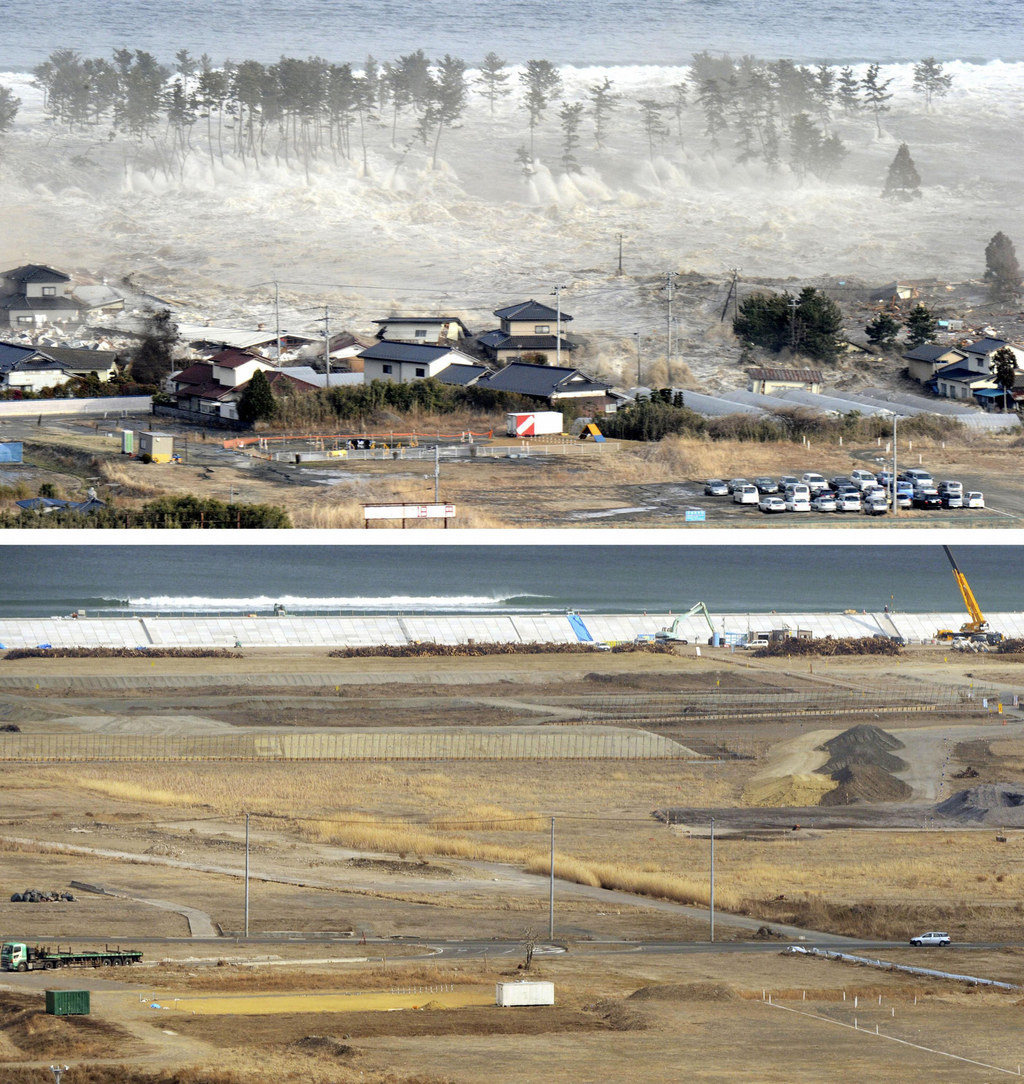 Here's the town of Kesennuma, also in Miyagi, days after the 2011 tsunami, followed by how it looked last February.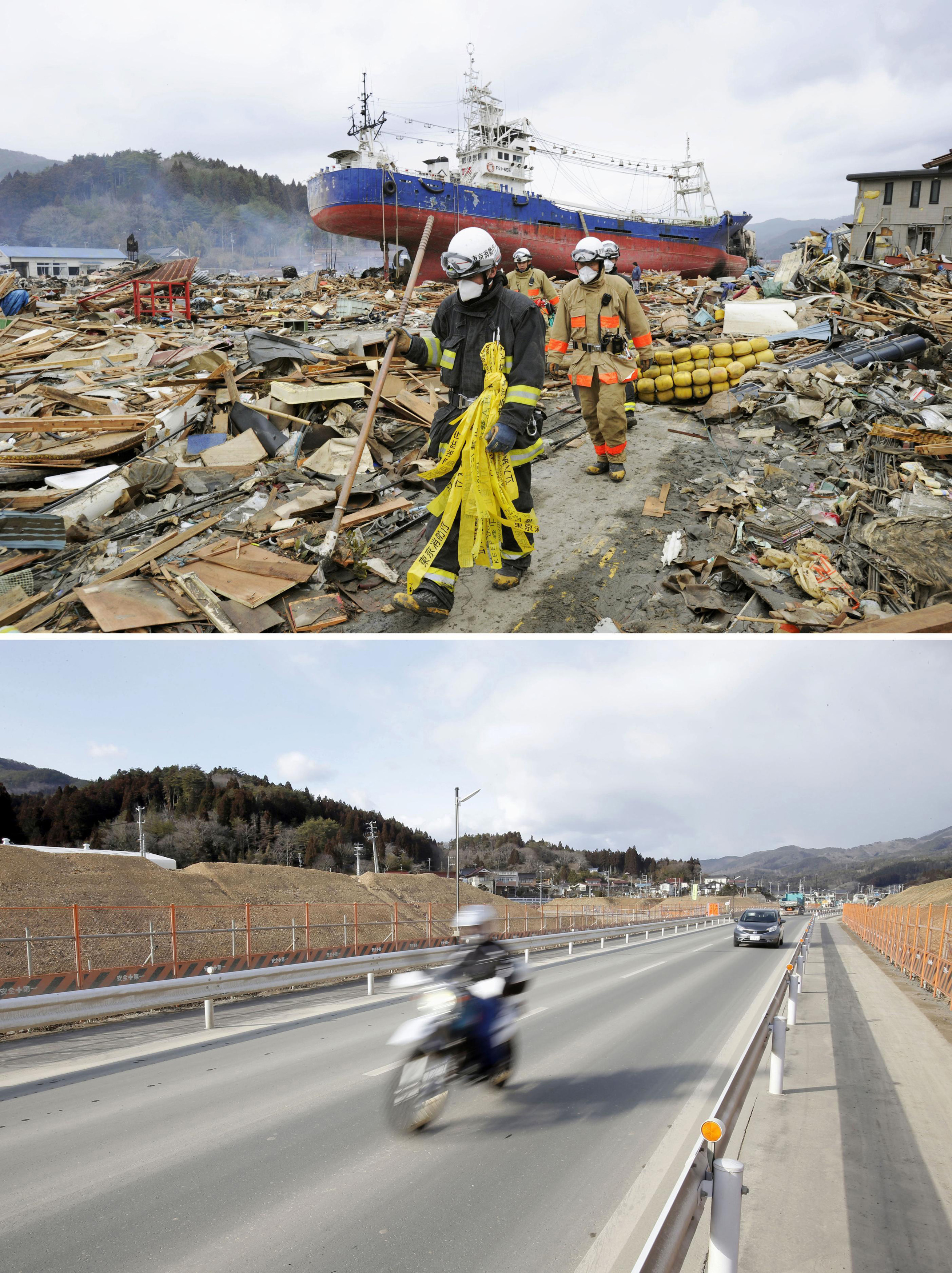 Here's an aerial view of Japan's northeastern coast days after the tsunami, and then again on Feb. 24, 2015.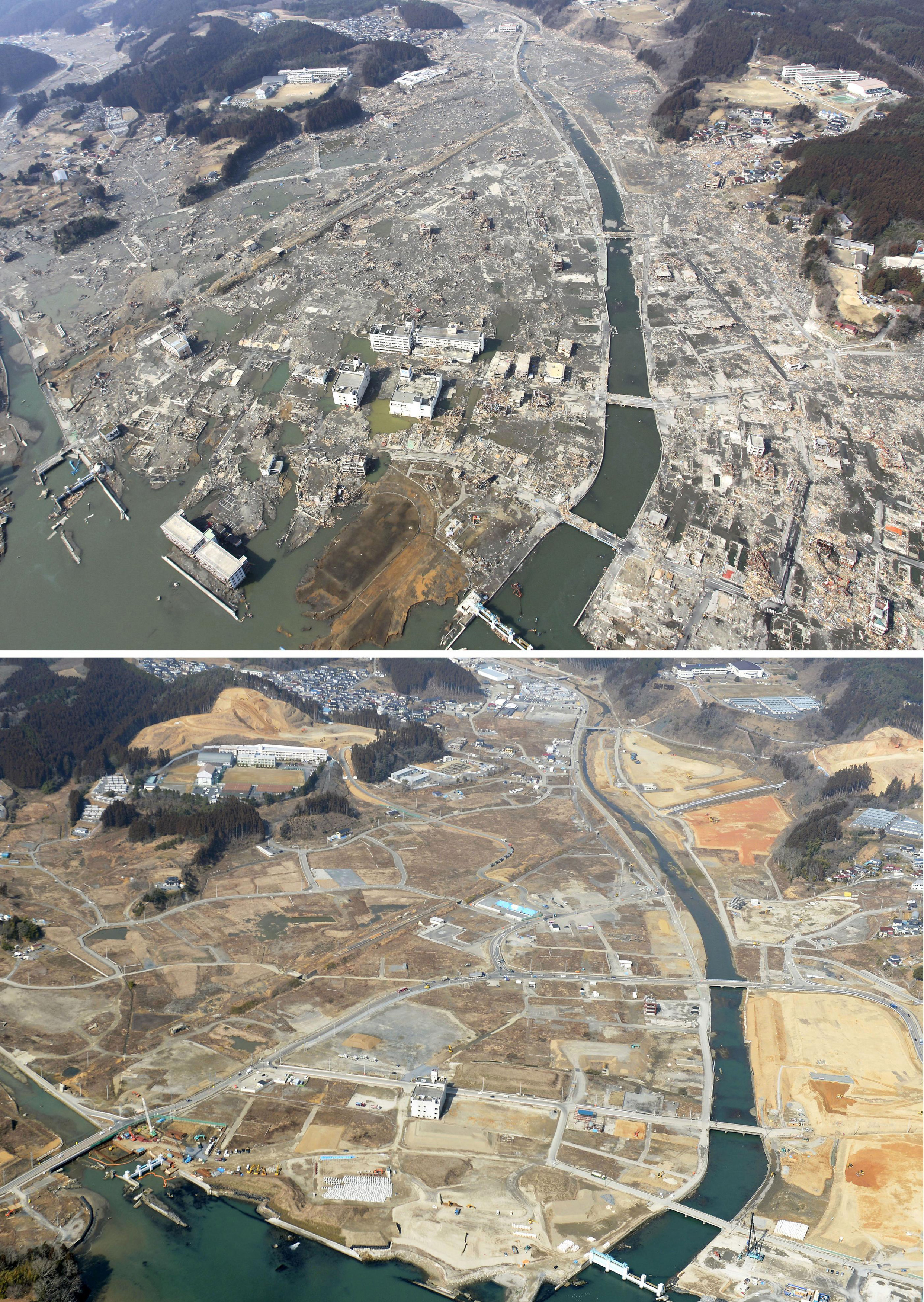 A leveled government office building in the Miyagi prefecture. Then and now.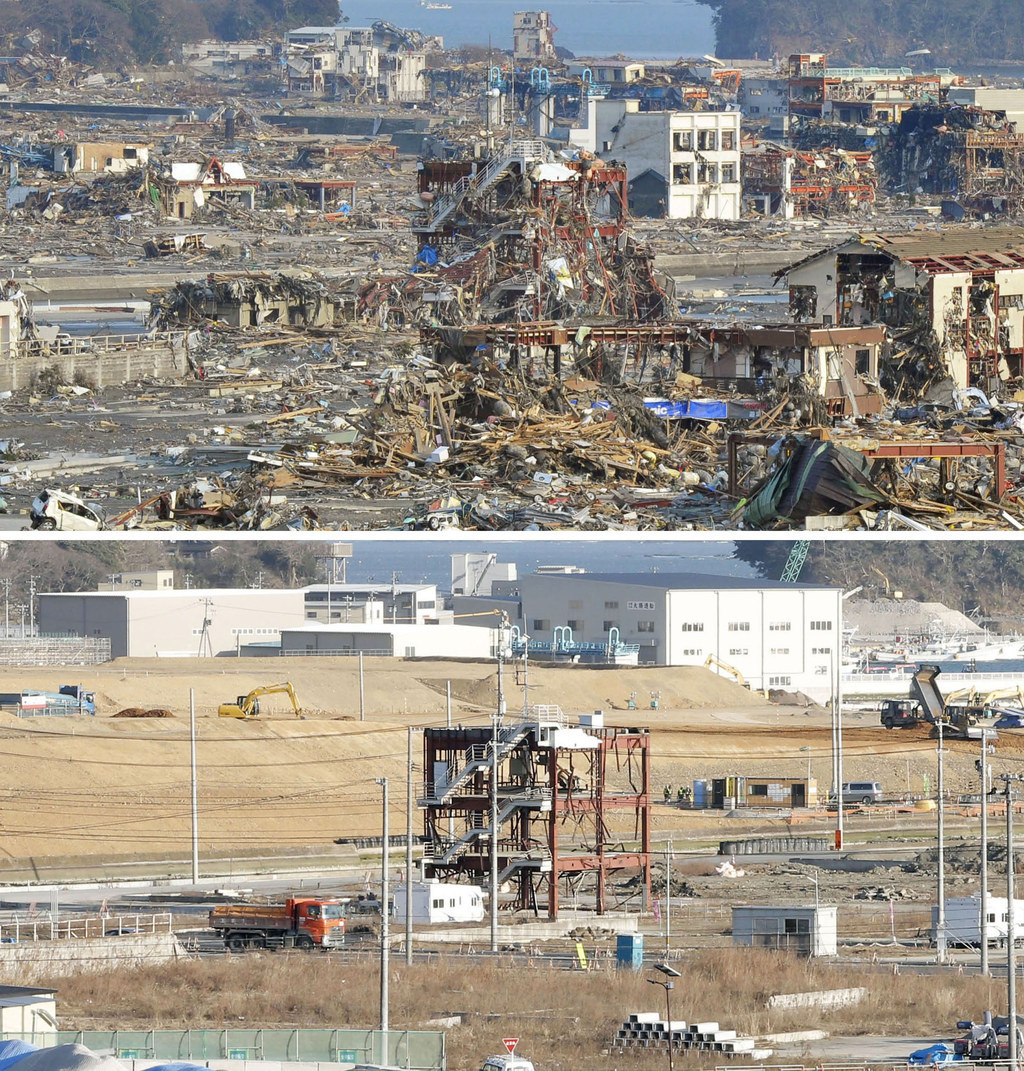 This is the baggage claim at Sendai airport and then again in 2013.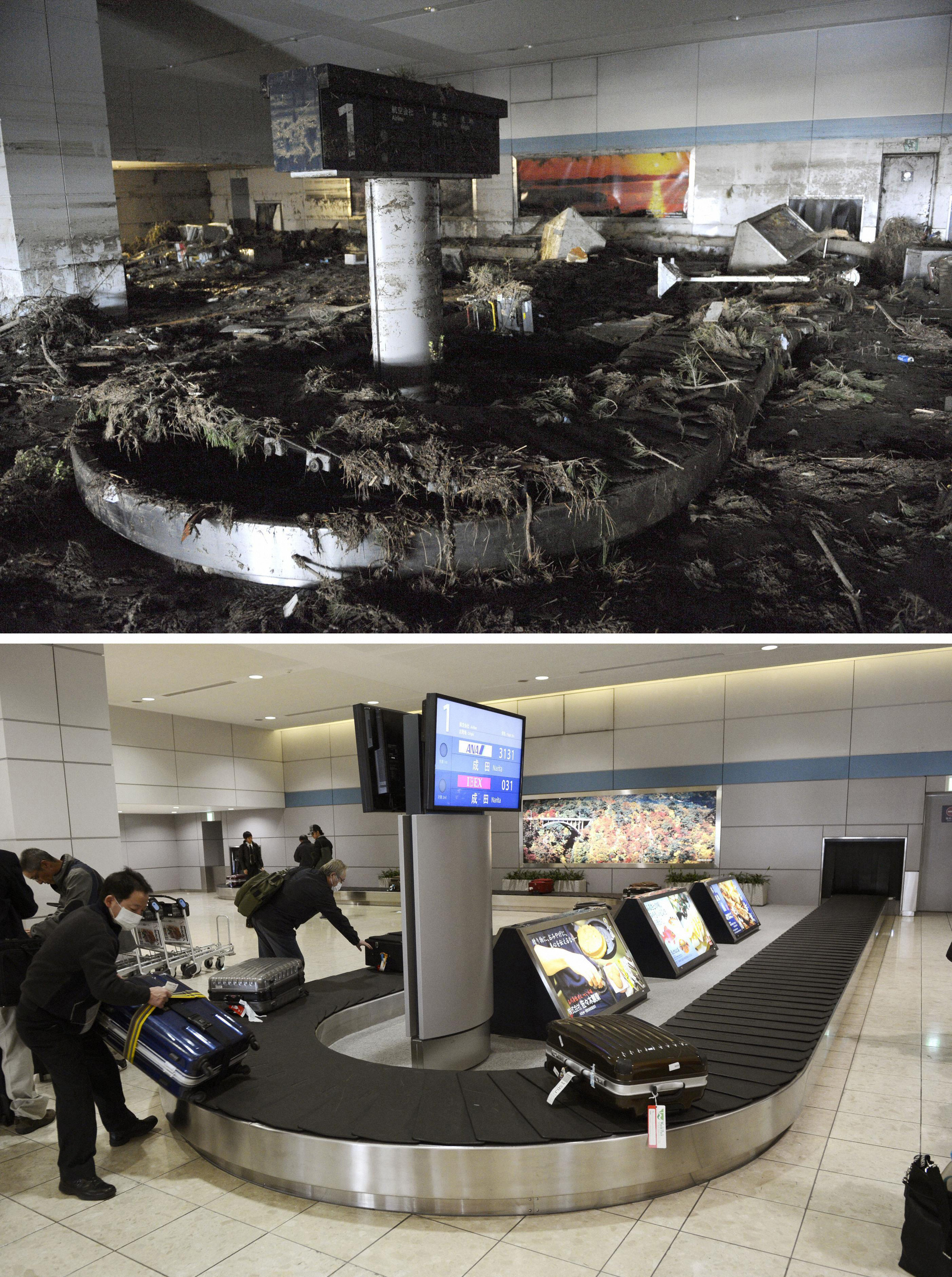 And here's the striking recovery of a town in Japan's Iwate prefecture.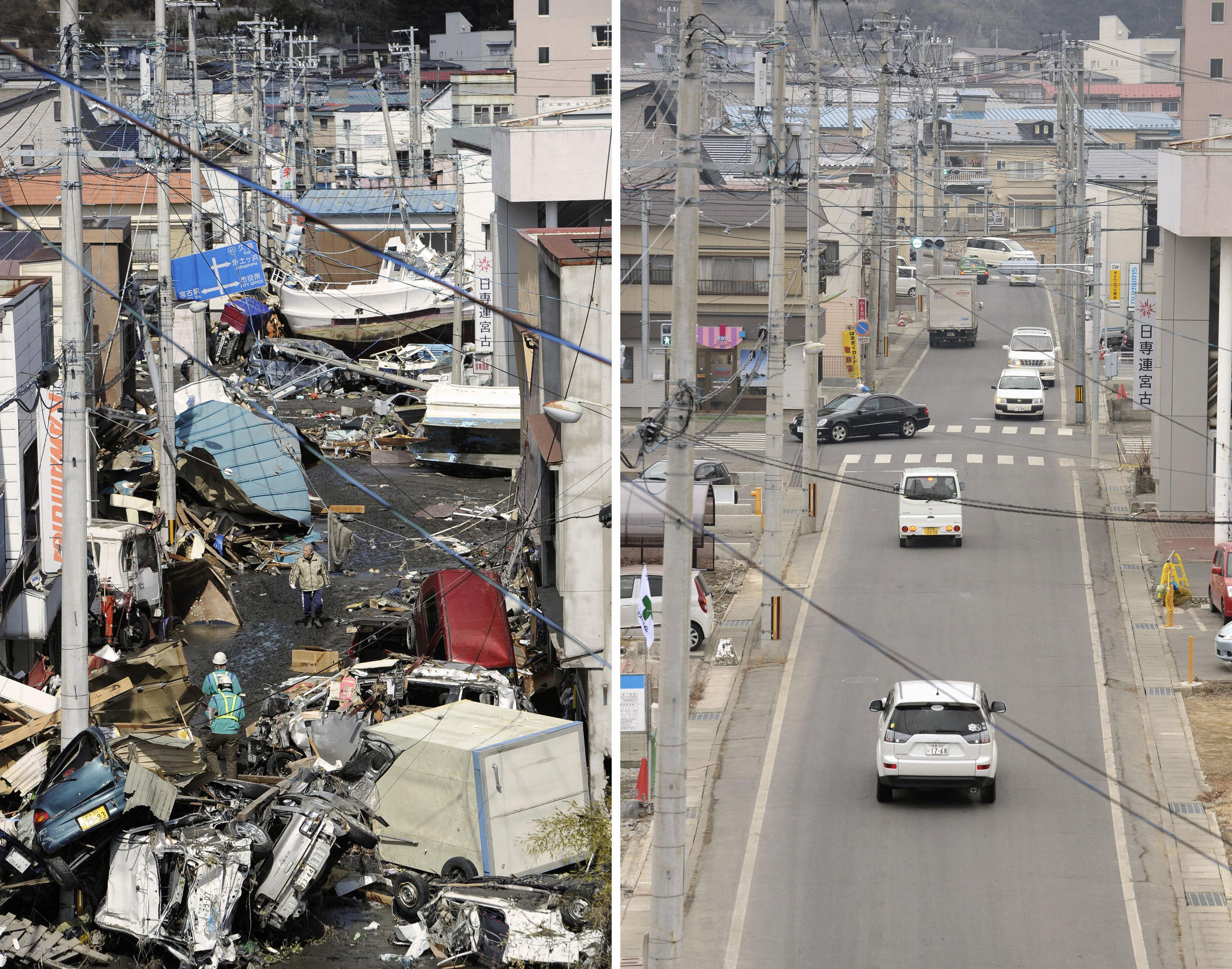 The gymnastic hall of Daiichi junior high school, which once housed more than 1,000 evacuees, is also back to normal.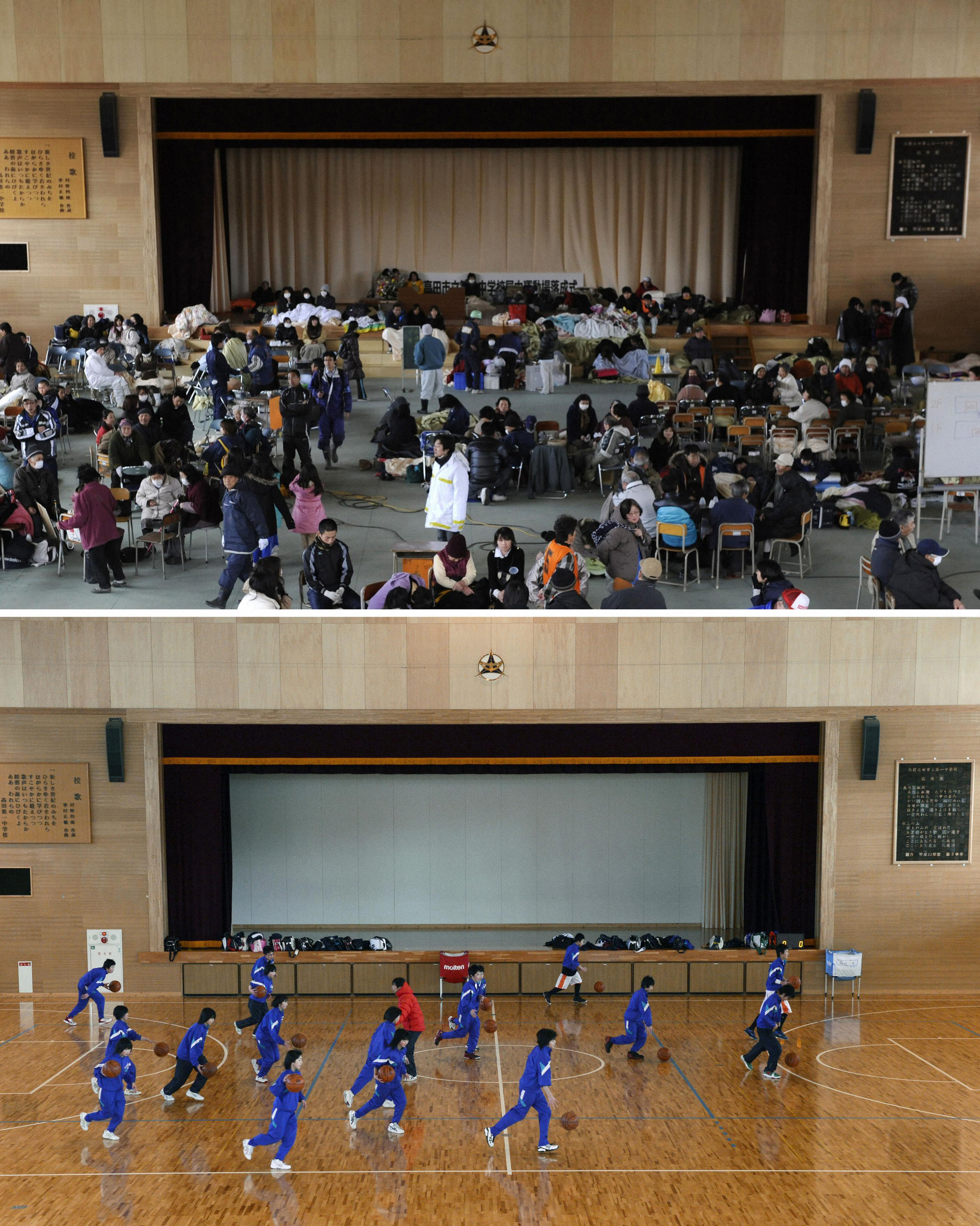 Here's a general view of Onahama port in Fukushima prefecture: March 11, 2011, vs. February 28, 2015.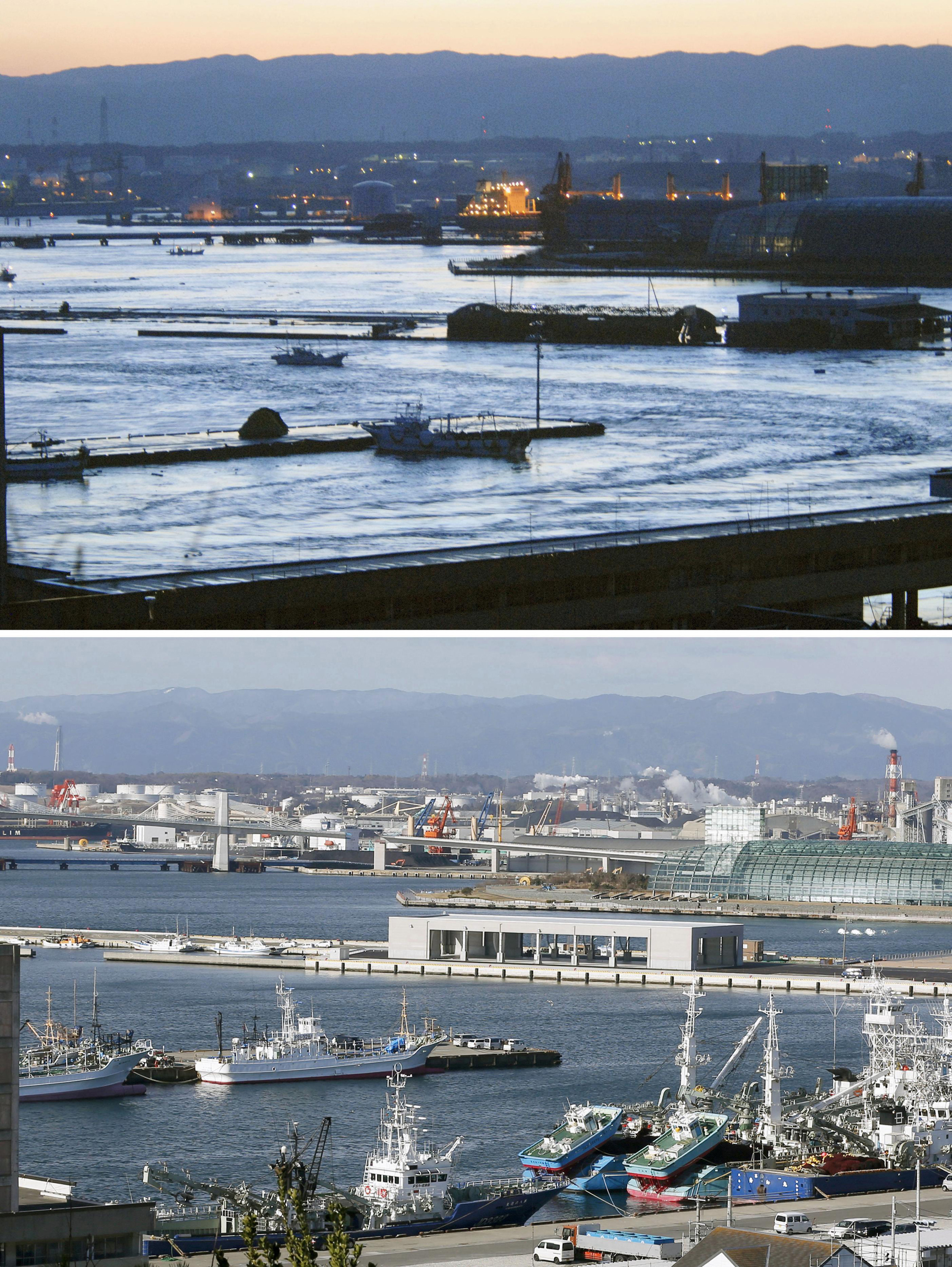 The tsunami severely damaged the Fukushima nuclear power plant, which sparked global alarm about radiation. About 150,000 people were displaced, either voluntarily or as part of a mandatory evacuation.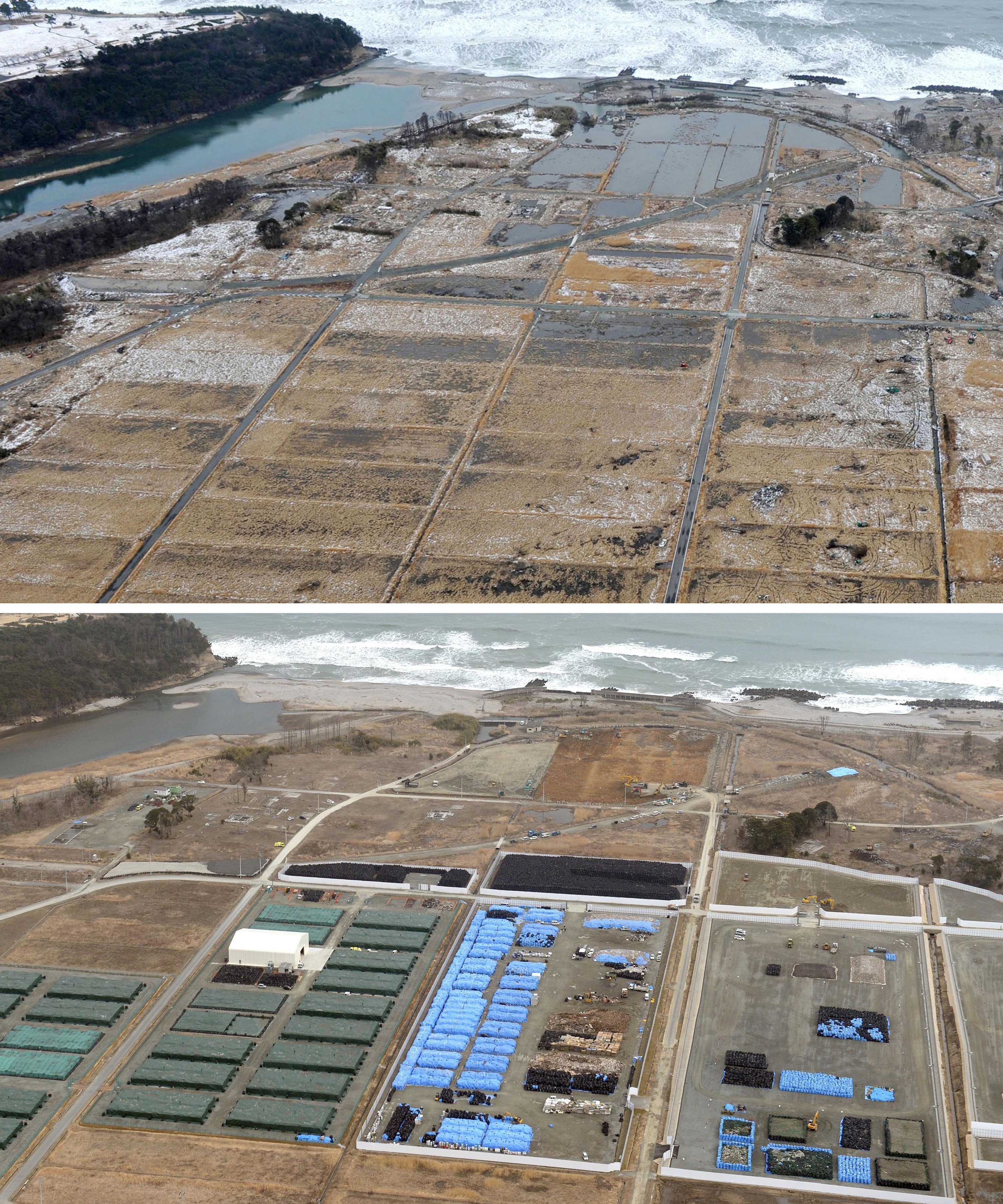 Five years after the tsunami, more than 2,500 people remain missing.