The Federal Emergency Management Agency's second-ranking official is resigning, BuzzFeed News has learned, as the agency strives to reform the way it responds to catastrophic events.

Daniel Kaniewski is FEMA's deputy administrator for resilience, a position the agency broadened from protection and national preparedness to resilience in June 2018 after the US experienced one of the costliest and most catastrophic string of disasters in its history. His resignation, which FEMA is expected to officially announce Friday, comes as the agency continues to see constant turnover and shifting leadership, as well as continued scrutiny over its handling of Puerto Rico. Kaniewski sent his resignation letter to his department Thursday morning. His last day will be Friday.

BuzzFeed News learned that Kaniewski announced that he is departing "to pursue an opportunity outside of the government," FEMA confirmed in a statement.
Kaniewski joined the agency as the deputy administrator of preparedness in September 2017, as Hurricanes Irma and Maria bore down on Puerto Rico, the US Virgin Islands, and Florida. FEMA faced an onslaught of criticism over its response and management of food, water, and other resources to the US territories. A month later, a rash of historic wildfires started burning across California, killing 46 people and torching entire neighborhoods, cementing 2017 as a pivotal wake-up call for climate change's impact on natural disasters and how the country responds to them.
FEMA, which is part of the Department of Homeland Security, has been through a tumultuous few years responding to devastating natural disasters which have often thrust the agency into the center of a politicized, fraught, and public debate about the Trump administration's handling of these events. Until recently, the emergency management organization has formally been without a chief after its director, Brock Long, resigned last year.
Long led the country through a spate of historic severe weather events, but was criticized for his agency's slow and disjointed response to helping Puerto Rico after Hurricane Maria and his use of government vehicles for personal trips to see his family in North Carolina. Peter Gaynor, a Marine and emergency management expert, stepped in to temporarily lead the agency. He then permanently took over the role because Trump's initial pick, Jeffrey Byard, withdrew his nomination after the Senate raised issues with some of his "personal matters" during its investigation.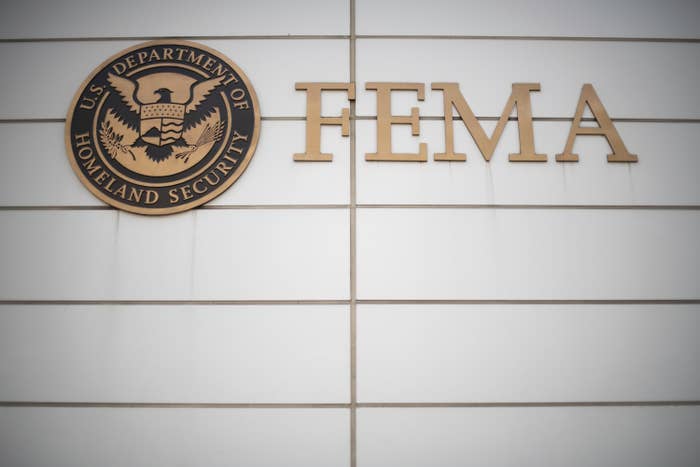 During his time with FEMA, Kaniewski worked to shift the agency's purpose from a response agency to more of a partner in teaching vulnerable communities how to bolster their infrastructure and better prepare residents so their lives are not completely derailed when a disaster strikes. He took on initiatives such as financial literacy and preparedness, insurance, and grants for states to better prepare their residents for disasters.

"In addition to helping survivors recover from disasters, FEMA works with our state, local, tribal and territorial partners to build a more resilient Nation. For more than two years Dr. Kaniewski led this effort, working tirelessly to reduce the impacts of disasters on communities," a spokesperson said. "We thank Dr. Kaniewski for his service and wish him the best of luck in his next opportunity."
Kaniewski was known for taking a more policy-focused, academic-style approach to disaster preparedness, a former senior FEMA official told BuzzFeed News, but had a "good reputation" for being supportive and hands-on in the chaotic aftermath of a disaster.
When meeting with communities and speaking to the press, Kaniewski often took a blunt, honest stance on how FEMA will not take the lead in rebuilding disaster-ravaged towns.
"FEMA is not a first responder," Kaniewski has said repeatedly, reiterating that the agency's purpose is to support a state's response when the president approves their disaster declaration. "FEMA is not meant to make you whole."
After 2017, Kaniewski spearheaded FEMA's push to focus more on resilience and preparedness. The agency worked with Congress to pass several key acts and initiatives geared toward providing states with more funding to update and strengthen its infrastructure before a disaster strikes and reimburse them for the administrative cost of responding to a severe weather event.
"The reason I came into government was to make resilience and building a culture of preparedness my top priority," Kaniewski told BuzzFeed News on Wednesday, calling the Disaster Recovery Reform Act a "game changer for us as an agency."
Although he would not explicitly say why he was leaving, Kaniewski said he's "certainly not closing the door" on working on disasters for a federal agency.
"I am passionate about resilience and I love my job," he said. "I will be staying in DC and will continue to hopefully advance these issues from the outside."