Dozens of Puerto Rican families displaced by Hurricane Maria and currently living in Connecticut hotels have been told they will no longer get federal assistance to pay for their lodgings, just days after being promised an extension to their temporary housing assistance.

Though the housing assistance had originally been set to expire on Jan. 13 for many Puerto Ricans, the Federal Emergency Management Agency had agreed last week to put 36 families living in Connecticut up for another month, granting a request from the state's governor, Dannel Malloy.
But just three days after granting the relief, FEMA abruptly reversed its decision and halted payments for the hotel rooms, saying it made a mistake, and sending state officials scrambling and leaving families unsure of whether or where they would have a place to sleep the next night.
"These people are experiencing a second level of trauma because they are being told one day they are safe and eligible and 24 hours later they're out of luck," the governor's deputy communications director, Jason Novak, told BuzzFeed News. "It's exacerbating an already painful, emotional situation."
By the time the state stepped in with funds, "a number of families had already been removed from hotels," Novak said. "We got the call hours later and had to then notify these families about what was happening and tell hotel owners not to kick them out."
Neither the families nor state officials were informed that FEMA had decided to revoke the assistance Thursday. Instead, the federal agency switched the status of the families in its system, signaling to the hotels that they needed to check out by 2 p.m. that day, the governor's office said.

"This about-face is outrageous and unacceptable, and because of your agency's abysmal management of this situation, 36 families — all of who are American citizens — are now, with no warning, being told by FEMA that they have no place to live," Malloy wrote in a letter to FEMA Administrator Brock Long, demanding that the "egregious error" be fixed immediately.

"All things considered, it is hard to come to any conclusion other than that the federal government sees the United States citizens who inhabit Puerto Rico as second class," Malloy added.
On Wednesday, FEMA told BuzzFeed News they are "working the families to see if they can provide us with new information to keep them in the program," said public affairs director William Booher. "We understand these are extenuating circumstances."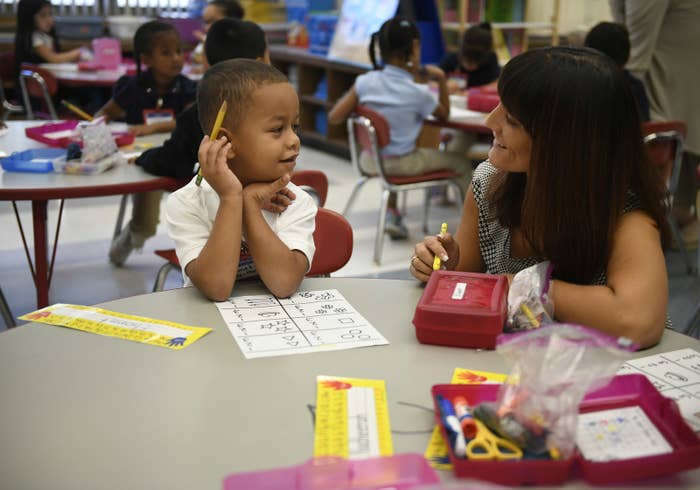 Explaining FEMA's abrupt reversal, Booher told BuzzFeed News that after initially granting the extension, the agency reviewed the families' files and realized that 24 were no longer eligible based on new criteria from Puerto Rico Governor Ricardo Rosselló.
FEMA representatives in Puerto Rico, he explained, had determined that their homes were now "livable," meaning that the families could no longer qualify for housing help. Booher did not elaborate as to why the families' files had not been reviewed before FEMA made its initial decision to extend the assistance.
"Upon review of their case files, we found that 24 were ineligible for the [transitional shelter assistance] because after inspection of their dwellings, it was determined they had little or no damage and their utilities were on," he said.
Though FEMA, at the request of Gov. Rosselló, has extended the TSA program for victims of Hurricane Maria through March 20, the agency periodically reviews individual files to see if they still need to stay at their hotels. These audits are based on FEMA inspections and a survivor's ability to send in a host of documentation.
When an inspector arrives on a disaster victim's property, they are looking to determine three things: whether it's safe, sanitary, and functional, the agency explained. If officials conclude there is insufficient damage and the utilities are on, they can verify the person lives there, there aren't two people registered to the same address, and it's their primary residence, they can stay on TSA.
If those things cannot be proved, they're off the list.

Residents can also be deemed ineligible if FEMA investigators are unable to access their homes. And for Puerto Ricans, living thousands of miles from their homes, coordinating to have a landlord, friend, or family member meet inspectors — on an island where 30% of people still lack power — is a serious feat.

Connecticut officials have pushed back on that assessment, however, pointing out that FEMA has not provided evidence to back up its determination and noting the "disconnect" between the agency's assessment and what the families' themselves have said about the condition of their homes.
"This cold-hearted and irrational decision will have disastrous consequences for these families from Puerto Rico," Connecticut Sen. Chris Murphy said in a statement. "I saw the devastation in Puerto Rico with my own eyes when I visited the island last month — these families' homes have been ruined, and they don't have access to clean drinking water."

On Friday, the families packed into a conference room at the Red Roof Inn in downtown Hartford for a press conference to share their stories of trying to assimilate, find jobs, and secure permanent housing in the wake of the hurricane.

"I came here because I lost my entire home," said Yara Vasquez Rivera through a translator. "We're living in a constant state of fear, a constant state of terror. A constant state of terror. I don't know what will happen to myself. My children. Can we stay at the Red Roof Inn? Can we not? These questions come up every day."
Rivera said that though she has found a job, she has been unable to find permanent housing because she keeps getting turned down for apartments.
"We're here because we don't have anywhere to go back to," she said. "Our homes are gone. We are here to start a new life. But that new life is almost impossible to reach."
This uncertainty can be found across the country, with victims of Hurricane Maria left similarly stranded after losing FEMA's temporary housing assistance, which puts disaster victims up in budget hotels until they can find longer-term housing or return to their homes. Since Oct. 30, more than 10,000 Puerto Ricans have checked into hotels across 40 states using these funds.
As FEMA removes Maria victims from its aid rolls, families struggling to find new, affordable housing in states like Ohio, Florida, Georgia, and New York are now grappling with whether to once again uproot their lives, and move back to old neighborhoods that still lack reliable access to power and water.

"It's horrifying," said Marcie Roth, a former FEMA employee who now leads the Partnership for Inclusive Disaster Strategies, a national organization that provides assistance to disaster survivors with disabilities. "We are hearing way too many of these stories."
"A lot of the time," she added, "there doesn't seem to be a logical explanation" for why people are found ineligible.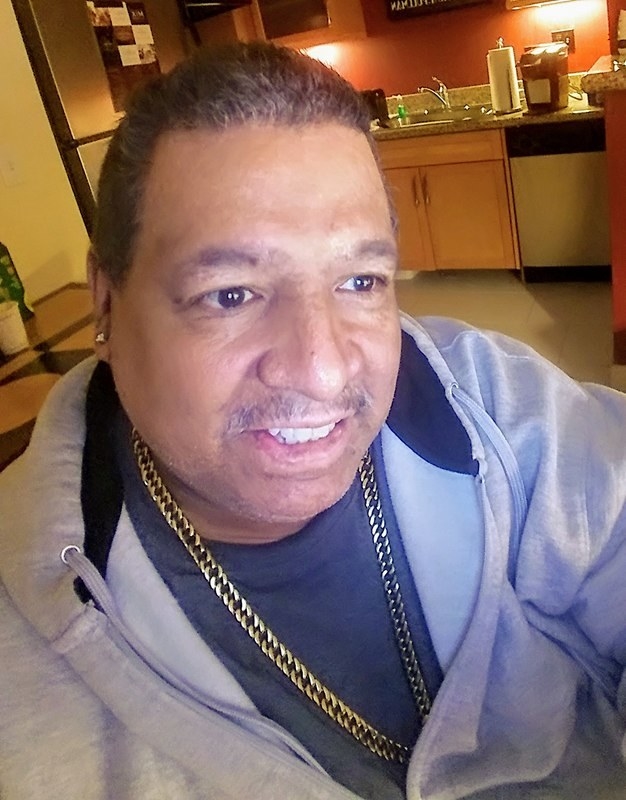 With federal housing aid, Pedro Garcia, 58, was able to relocate on Nov. 9 to New Jersey after suffering a leg injury during the hurricane. But on Jan. 13, FEMA informed him that he no longer qualified for the funding.
"They said I didn't suffer any major damages to my home," he told BuzzFeed News. But he said his landlord told him that his apartment, in Guaynabo, still lacked electricity. "The medical situation there is terrible. Why should I leave my good doctors here while I am still under treatment for something worse there?"

Panicked, Garcia has repeatedly applied for temporary housing and medical assistance, submitting a slew of documents, including a letter from his doctor requesting FEMA extend his temporary housing assistance. On Monday, FEMA ruled that he was ineligible for medical aid because the agency "was unable to verify losses."

The agency also said he had failed to upload the necessary documents to qualify for additional housing assistance, though Garcia said he has faxed and uploaded the information multiple times.
On a call with FEMA Tuesday morning, a representative told Garcia that she could not see his file "because the system was down," but that the agency had already made its decision. He could appeal, she added, although he already had.
"The system is designed for you to fail," Garcia said after hanging up.
Even in cases where FEMA has extended temporary housing assistance, the agency has not informed the victims, leaving them uncertain as to their status.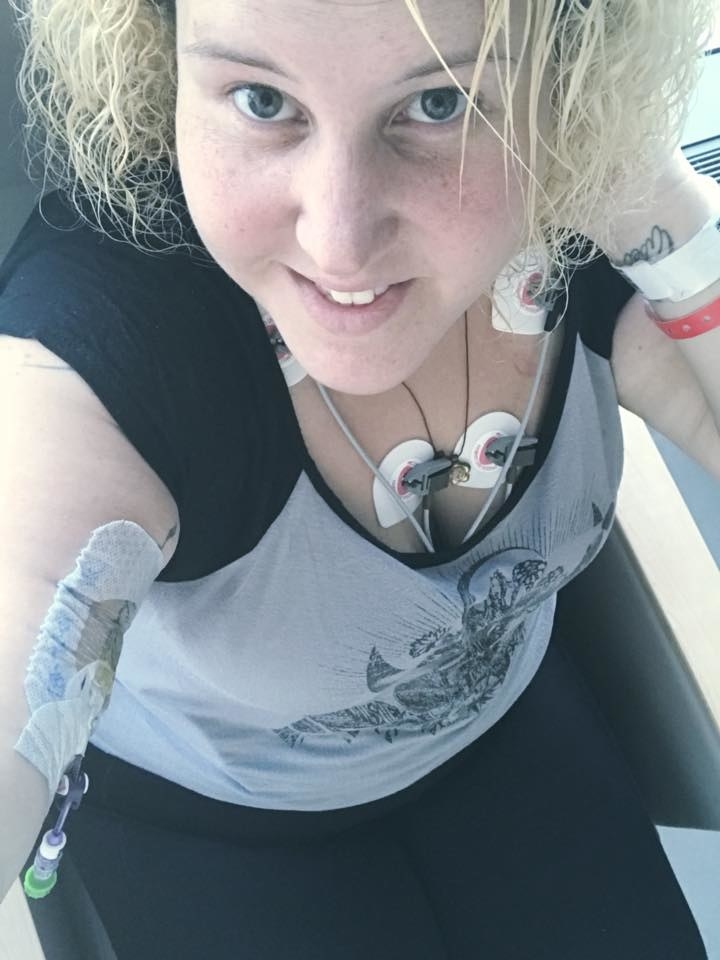 "They don't tell you anything. You never know what is going to happen," said Yahaira Vega, a 32-year-old from Caguas who relocated to Ohio using temporary assistance funds, which she was told would expire on Jan. 13. "I didn't know that I could appeal or ask for another extension. I thought I was going to be out on the streets."

Unable to return to her home in Caguas — where her mother and sister are still living without electricity — Vega, who has congestive heart failure, was able to find space in public housing with the help of volunteer aid groups. After signing the lease, however, she learned that FEMA had actually extended her hotel stay for another month.
"No one called to tell me," she said. "It's like they don't want you to know what's going on. Getting help is much harder than I thought it would be."