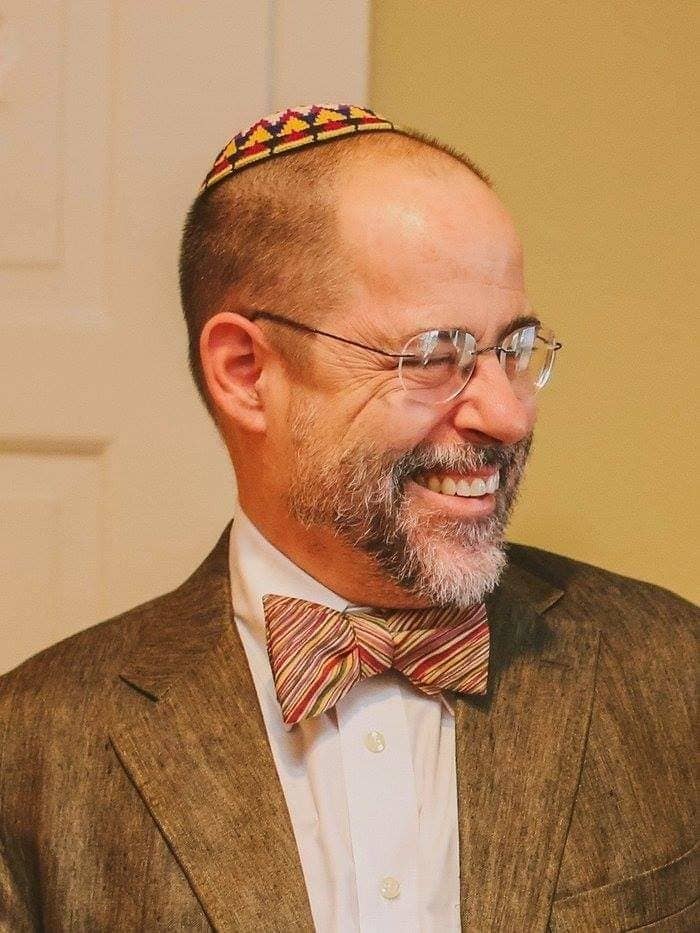 Years ago, Michael Kerr penned a letter to his doctor, letting the physician know that he was doing OK, that the HIV medications Dr. Jerry Rabinowitz had nudged him to take were working, and thanking Rabinowitz for helping to save his life. But Kerr never sent the note, embarrassed by the grammatical errors and rambling, run-on sentences.
He had forgotten about the letter, lost somewhere in his desk drawer, until Sunday, when he learned that Rabinowitz was one of the 11 people who died in a synagogue in Pittsburgh after a man opened fire during Shabbat services in what is believed to be the deadliest attack on the Jewish community in US history.
"I am grappling with the guilt that I never really got to thank him like I wanted to," Kerr told BuzzFeed News. "It's because of him that everything is alright with me and I am upset that he will never know how things worked out for me."
Rabinowitz, a 66-year-old physician, was renowned and beloved in his community for his constant, compassionate care, loyalty, and friendship. But Kerr said the doctor was a particular hero to Pittsburgh's LGBT community at the height of the AIDS epidemic.
"It was the mid-'80s and we had to figure out where we could go," Kerr said. "We looked at people who were living and who they were going to and it was Jerry. He kept people alive."
At the time, Kerr was 26 and getting his master's degree in public health at the University of Pittsburgh. He found out he was HIV-positive after his friend, a lab supervisor, snuck him a test as part of a study. And that's when he sought out Rabinowitz.
Kerr saw the doctor often for treatment between 1989 and around 2004, before Kerr moved to New York. During those 15 years, the two became friends, a sentiment shared by other former patients of Rabinowitz in notes and tributes sent to TribLive and posted online this weekend.
"He would hold my hand, without gloves, when I was feeling really bad," Kerr said. "I referred my boss's mother to see him, and when she was dying, he was there with the family. He always made house visits. That's just how he was."
The doctor was known for his effusive smile, taking calls at all hours of the night, and being "someone you could just talk to," Kerr said, adding that he knew of a few dozen other people who saw Rabinowitz for their HIV treatment.
In late 1995, the physician nudged Kerr into taking part in an experimental clinical trial, which the 55-year-old now credits with saving his life. At the time, Kerr said, taking medication to treat HIV was seen as a risk because, "back then, everyone who got on anti-viral meds died."
"The drugs weren't working," Kerr said. "But JR was progressive and great at finding these studies and new treatments."
For the next few years, Kerr said, as he watched his "viral load plummet," Rabinowitz was with him "every step of the way," consoling his patient when Kerr "was not convinced in the results and lived in fear."

With his health finally stable, Kerr moved to New York and began working with ACT UP, an AIDS coalition and advocacy group. He initially stayed in touch with his doctor, but eventually the two lost touch.
Then, on Sunday, Kerr saw Rabinowitz's name on the list of victims killed in the shooting at the Tree of Life synagogue. Stunned, he decided to share his memories of Rabinowitz on Facebook, memorializing the doctor for his sensitivity and empathy, and remembering his impact on the LGBT community in Pittsburgh at a time when the stigma of HIV kept many other doctors away.
The Facebook post quickly went viral, eliciting memories and heartfelt tributes from other friends and former patients of Rabinowitz.

"In a time when doctors refused to treat HIV patients like humans, Rabinowitz would hold their hands," Ariel Friedlander, one of Kerr's friends, wrote on Twitter. "May his memory be a blessing."

"That's the man our family knew. The man whose response to my discussion of transitioning was entirely supportive," Kerry Lazarus replied. "Thank you for sharing his story."
Former Allegheny County deputy district attorney Law Claus, another acquaintance of Rabinowitz's, called the doctor a "trusted confidant and healer."
Throughout his career, Rabinowitz continued to support and champion the LGBT community, dedicating his time to treating people with HIV and AIDS, according to the Jewish Healthcare Foundation, which published a report chronicling the fight against AIDS in Pittsburgh from 1981–2014.

"There were a handful who openly welcomed and accepted patients with AIDS. There were no treatment protocols yet, so these doctors and their patients used whatever information they could gather to develop treatment plans. They learned together," one of the report's authors wrote, referencing Rabinowitz.
"People can have preconceived notions and stereotypes and that's where they operate from," Kerr said Sunday night. "He opened up a sense of love and compassion. He met you as you were. He touched so many people and all I can think about is I should have sent him that letter."