You might want to sit down for this major news update: After more than 100 years, the animals on the packaging of Barnum's Animal Crackers are now free to roam across the lush wilderness of their Nabisco box, no longer confined behind their circus cages.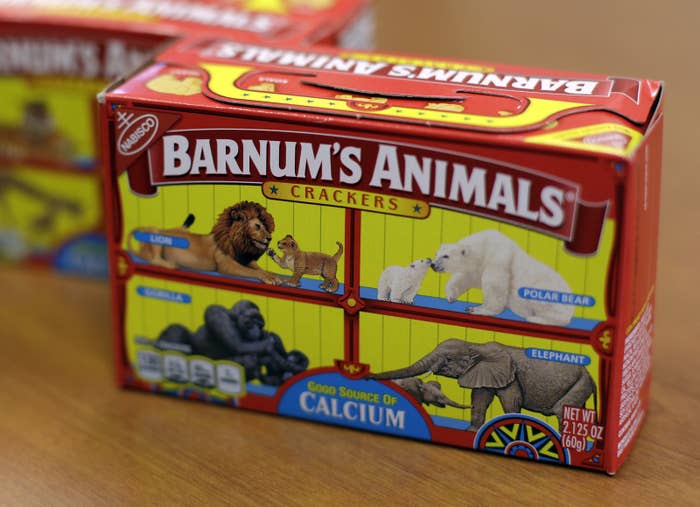 BEHOLD THEIR PROWESS: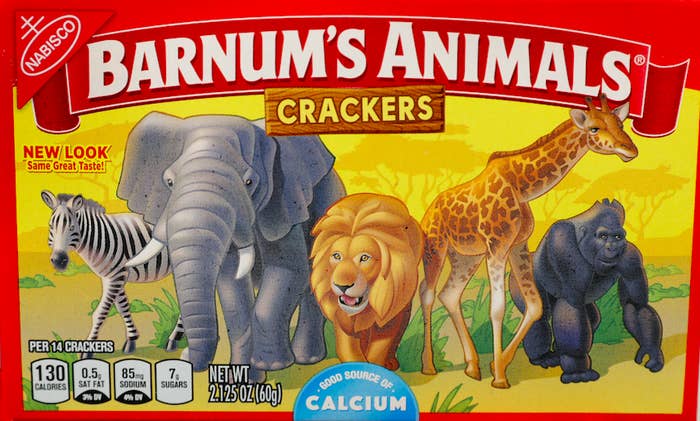 The once-confined creatures are now free thanks to the People for the Ethical Treatment of Animals (PETA), which had sent a letter to Nabisco's parent company, Mondelēz International, in 2016 demanding they remove the bars from the packaging and take a stand against "the egregious cruelty inherent in circuses that use animals and the public's swelling opposition to the exploitation of animals used for entertainment."
"No living being exists simply to be a spectacle or to perform tricks for human entertainment, yet all circuses and traveling shows that use animals treat them as mere props, denying them everything that's natural and important to them," PETA said in a statement Monday.
Mondelēz took the letter seriously and removed its zoo animals from their boxcar cages and let them all hang out together in the open plains.
"When PETA reached out about Barnum's, we saw this as another great opportunity to continue to keep this brand modern and contemporary," Jason Levine, Mondelēz's chief marketing officer for North America, said in a statement.
Thanking Nabisco, PETA called the redesign a big victory that came in a small package and "perfectly reflects that society no longer tolerates using wild animals in circuses!"
After seeing these creatures behind bars for 116 years, some people had all the feels about their newfound freedom.
"Hooray!" "Awesome!" "Beautiful, majestic and free!" people on the internet cheered.

Many noted that this is what we have all been waiting for and the internet should collectively sing The Killers' "Mr. Brightside."
"I'm going to buy a box of animal crackers today," this guy said, thanking the companies for redesigning the box.
...But others pointed to one glaring elephant in the room (pardon my pun)...these are animal CRACKERS. So we, like, still eat them.
The world is now a little bit better thanks to this defining moment, one user said.
Next up: solving climate change and ending nuclear war.
Even the dictionary threw a little shade at the organization for making such a to-do over the rights of cookies.
In response to some sassy comments, PETA said the new box "sets an example of compassion"...which still didn't really matter to Taylor.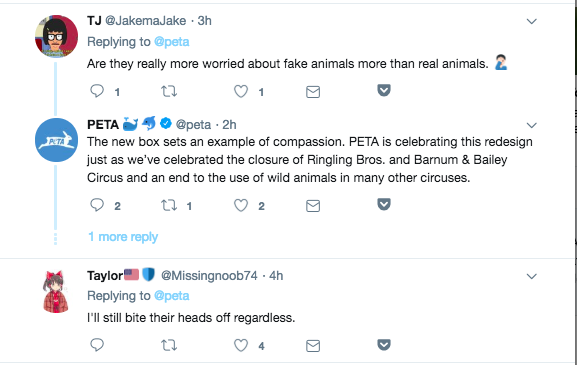 In the end, this guy made an important point that we should not be pleased or impressed until they actually pay attention to the damn crackers IN the box, smh.